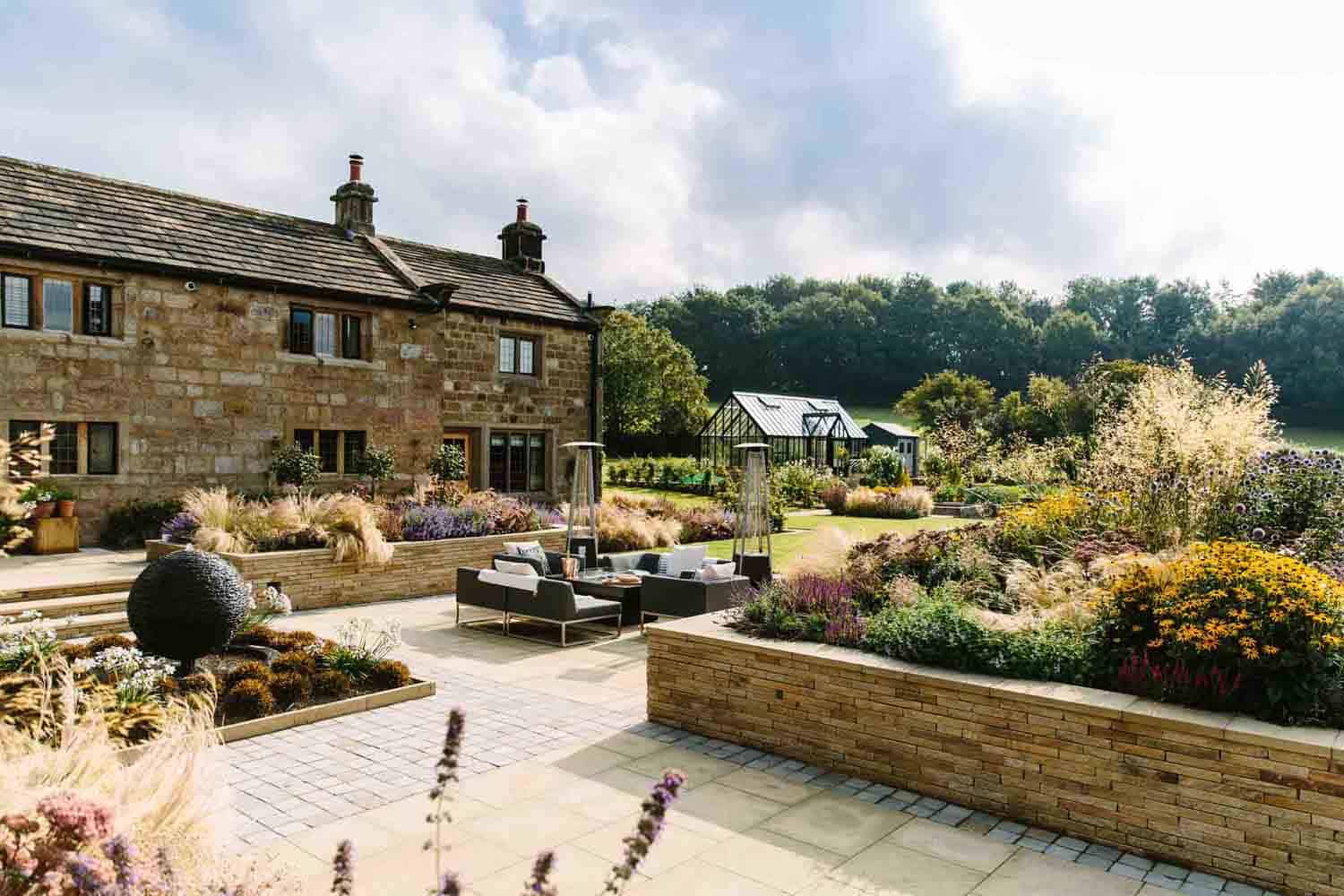 Garden Design services within 2 hours radius of Sheffield including Nottinghamshire, Yorkshire and Derbyshire
Change the way you live with an inspirational garden design.
We design beautiful gardens and landscapes to improve your quality of living. Whether it's an impressive space to entertain friends, or stunning surroundings for you and your family to enjoy, we specialise in garden design to help you discover the beauty of your own garden.
As designers, we create all the necessary drawings and specifications needed for you to extend the enjoyment of your home into the garden. We make it simple and easy for landscaping companies to work to our designs and specifications to create your dream garden without the hassle.
From contemporary courtyards to large, classic formal country gardens, we take your ideas from initial concept, right through to the moment you sit back, relax and unwind in your new garden with friends and family.
Turning your garden design into reality
As specialist, award winning garden designers, we use our experience and knowledge to create the perfect design for you and your garden, ready to be landscaped by one of our trusted partners or your own contractor. We can monitor progress and manage the creation of your garden every step of the way to ensure it follows our exacting specifications to ensure your garden is exactly as we envisaged.
Our garden design services include:
Site analysis
Garden design concept plans and videos
Bespoke online project tracking system with 24/7 access
Staged, fixed fee design services
Accurate cost estimates, even from the concept stage
In-house planting team trained by our Chelsea designer
Planting and lighting packages
Maintenance and even training for your gardeners
Based at Rennishaw Hall near Sheffield, we give gardens an inspiring new lease of life within a two-hour radius, including Nottingham, Harrogate and the surrounding Yorkshire & Derbyshire areas.
Contact us and be inspired by our garden design services.
Our In-house Planting Team
Following our detailed planting plans and adding final touches to your garden design requires careful skill and attention to detail.
We offer you a selection of plants to suit your planting budget, but the finest plants always compliment one of our garden designs the best.  We select the right plant for the right place to avoid you making costly mistakes and by planting them ourselves, we can ensure we're giving your plants the best start in life not only to survive, but to thrive in their new environment.
We only use our specialist in-house planting team, trained by our very own Chelsea designer.
Contact us today and be inspired by our garden design services.