When you see a beautiful garden, all you're seeing is the tip of the iceberg! Read on to find out what's under one of our gardens
Unless you've seen it with your own eyes, it's hard to imagine what will be underneath one of our gardens and how much work will go into your underground systems.  The groundworks can take weeks and even months, but without them your finished garden simply won't have wow.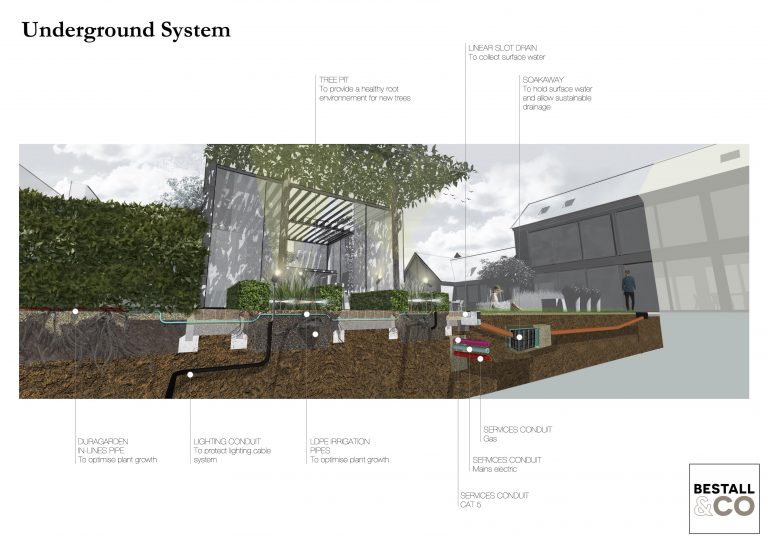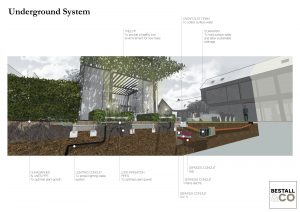 10 surprising things you never realised were underneath one of our gardens
Irrigation Pipes | Keeps your plants watered in the most efficient and economical way
Gas Pipes | To fuel fire pits and BBQ's as well as heating systems within outdoor rooms
Water Pipes | To provide water to taps for car washing, cleaning, outdoor kitchens and to feed irrigation
Mains electric | To feed sockets with power, garden heating solutions and outdoor rooms as well as hot tubs and water features
Low voltage cables | To supply lighting to the garden
Cat 5 or Cat 6 data cables | To future proof a garden scheme, enhance wifi in the garden, control electric gates and ideal for enabling work from home pods
Land drainage & water management | To ensure patios drain, houses and buildings don't flood and planting beds don't become saturated
Soak away | often connected to a top water drainage system and to help prevent adding additional water to our sewage system
Solid drainage pipes | to carry water and sewage to inspection chambers
Arb rafts | To allow hard landscaping to be used very close to tree root zones (commercially a £500 tree can often have a £5000 tree pit!)
As a garden designer based in Yorkshire, we realise the importance of great soil preparation and drainage.
Be inspired by our adaptable planting, perfect for the Yorkshire climate!
Why you'll spend more underground than you expect
It's annoying, we get that!  But without the sub structure, lighting and drainage there's no point in spending money on the things you can see.  It's a bit like wallpapering over a really badly plastered wall and the quality in the finished garden won;'t just be the materials in which you can see, but the underground sub prep.  It often takes much longer to prep the base than it does to add the fun elements (such as plants, turf and furniture), but thats what makes for a great garden that will stand the test of time!
Expect to pay around the same for the underground works as the above ground works, and sometimes even more.  In our Lincolnshire garden designs we're lucky as the soil is generally more free draining and warms up much quicker, where as in Yorkshire its often heavy cold clay, and whilst the plants love it in the spring and summer, they can often be slow to get started and even rot in winter, which is why drainage is so important!