Bring the Garden Indoors to Celebrate Winter
Deepest winter is a time for battening down the hatches, keeping cosy and celebrating Christmas with family and friends. It's a time of the year when we often neglect our gardens for a while. Your garden will forgive you for this! However, mid winter is a time when we often miss out on a dose of nature. Bringing the garden indoors can help to brush aside the winter blues and decorate your home for the festive season.
Make your own wreath – why stick to the traditional holly and Ivy? You can use all sorts of evergreen plants and the addition of scented winter flowering shrubs. Example such as Sarcococca, Skimmia, Daphne odora aureomarginata, Viburnum tinus and Lonicera fragrantissima will add a spicy fragrance to your arrangement. You can add evergreen climbers such as Clematis cirrhosa and Trachelospermum jasminoides 'Variegata', Hydrangea seedheads and winter berries. Indoor wreaths can be assembled from dried flowers and seed heads. The fluffy spikes of Miscanthus mixed with the deep chocolate brown of Rudbeckia add a natural but striking effect.
Bring in the winter stems
Many mid-late winter flowering shrubs and trees can be forced into early flowering by bringing some cut branches into the warmth. Simple but stunning arrangements can be made using decorative twigs and a few early flowers. The woody stems do not really need conditioning to make them last but a short, vertical cut into the stem can help with water absorption. Suitable shrubs and trees include cherries, willows, forsythia and winter honeysuckle.
Forced bulbs and winter pot plants; many spring bulbs and pot plants will flower early indoors if you 'force' them. This is a traditional method of getting floral decoration into the home and some scent and spring cheer onto the table as a centrepiece. Bulbs respond to a rise in temperature following a period of cold weather. Each variety will have a minimum chilling requirement that usually lasts for 6-8 weeks with temperatures from 3-5 degrees and lower.
We can create an artificial winter by putting the bulbs into a refrigerator or outdoors for the chilling period. Then we can bring them into the warmth and light for early flowering. Many bulbs are sold as 'pre-treated' and can therefore be potted up and brought inside without the need for lengthy treatments. Once fed and watered regularly will flower within a few weeks.  Scented narcissi such as 'Paper White' and scented hyacinths bring the promise of spring and a wonderful fragrance to your room.
Bring the garden indoors to celebrate winter and prolong the season of green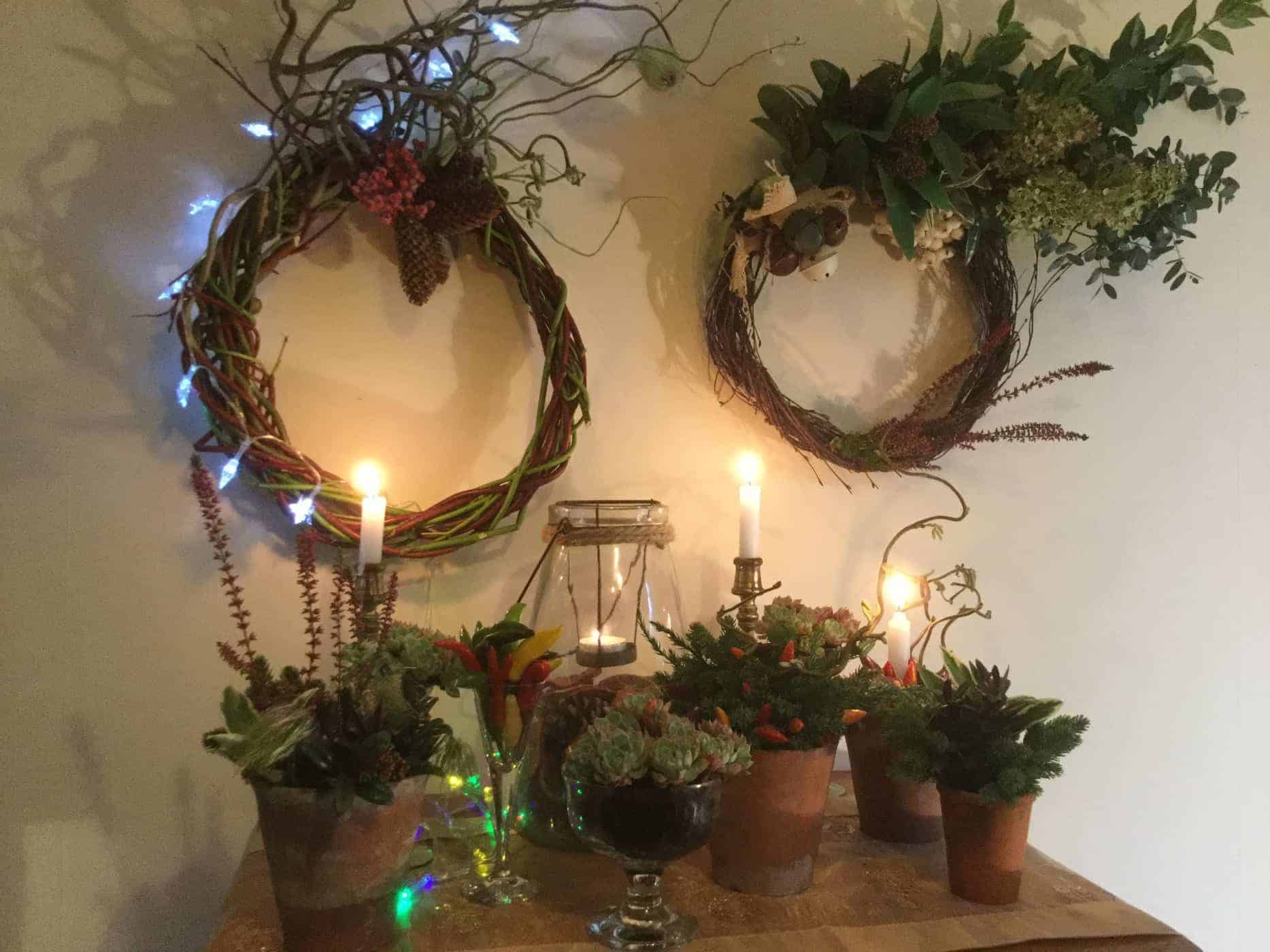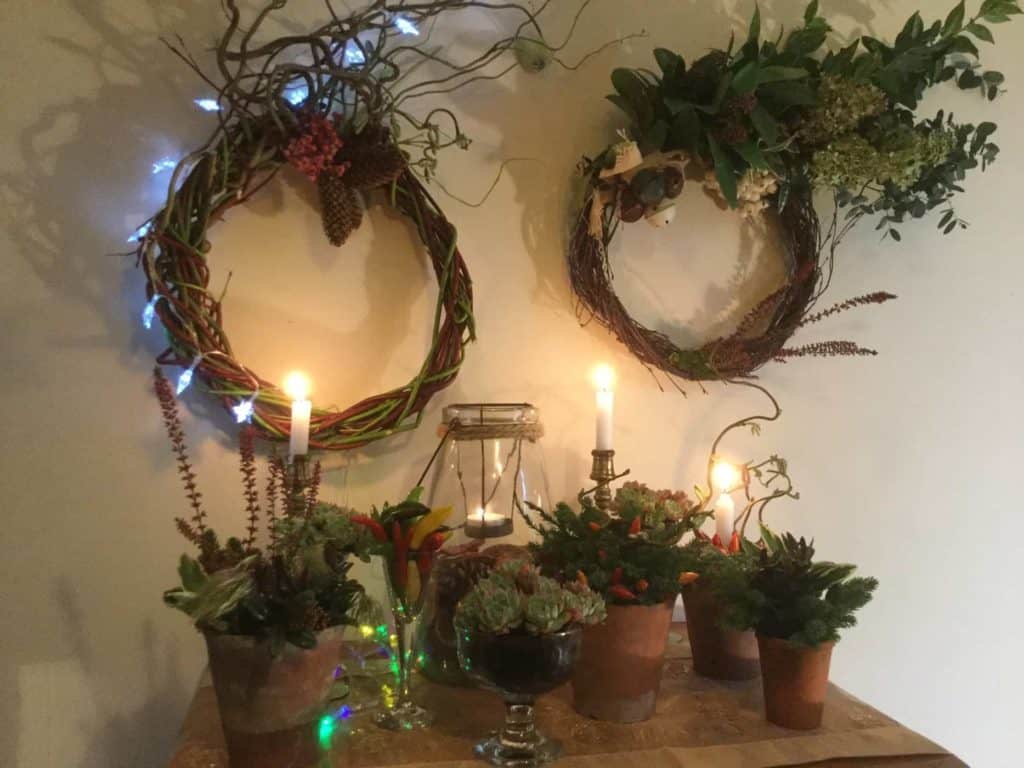 ---
Caroline brings decades of horticultural experience, both practical and theoretical. Having lectured at Brackenhurst Horticultural University for many years, Caroline has now relocated to France and is following her passion for growing plants and teaching. Caroline and her husband Paul run the plant nursery, propagating all of the plants themselves and lead a wide selection of fun and interactive horticultural and craft based courses.
All author posts