Plants for spring sunshine
Buds are just bursting on the trees here at RHS Wisley. A thin lime green haze is starting to zing through the garden and surrounding birch woods. Like the classic native bluebell, many plants make the most of damp spring soils and sunlight shining through the bare branches of trees. Before the canopy closes over, I went to see what beauties are catching the last rays of sunlight to hit the woodland floor.
Erythronium californicum 'White Beauty' AGM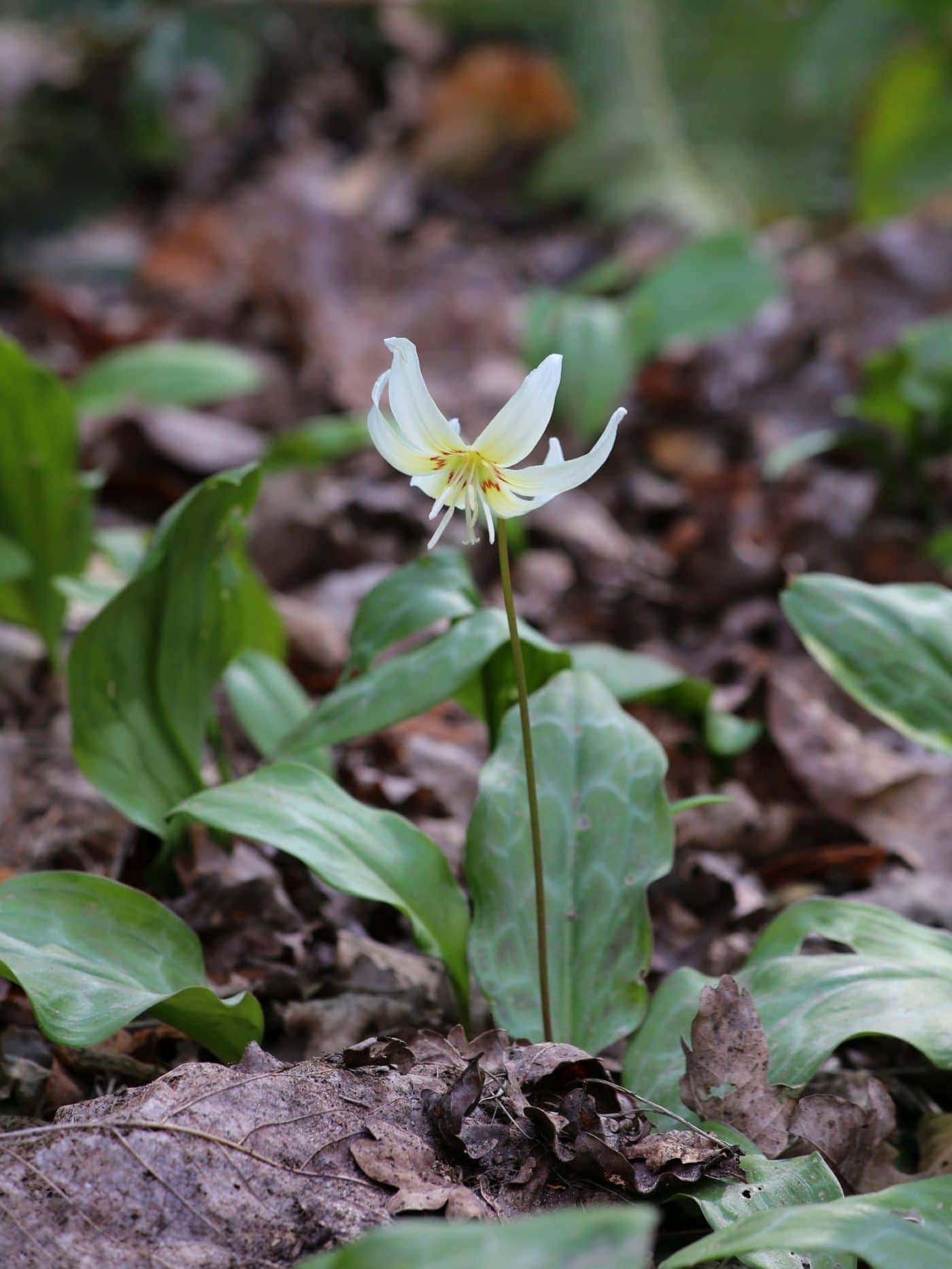 Dog's tooth violets like life reliably cool and damp, in a sunny to semi-shade position with plenty of leafmould. They typically flower from April through to May. Unlike most spring bulbs, the dog's tooth violets are particularly brittle and easily damaged, meaning they are lifted and harvested by hand. The bulbs themselves look like canine teeth, and need to be packaged damp, or bought as a potted plant to prevent them drying out in storage and transit. All this means they means they are quite expensive as bulbs go, but in time they do bulk up and can be divided to increase numbers. While the more common yellow Erythronium 'Pagoda' is more vigorous, Erythronium californicum is considered one of the easier species to grow, and particularly elegant. 
Trillium chloropetalum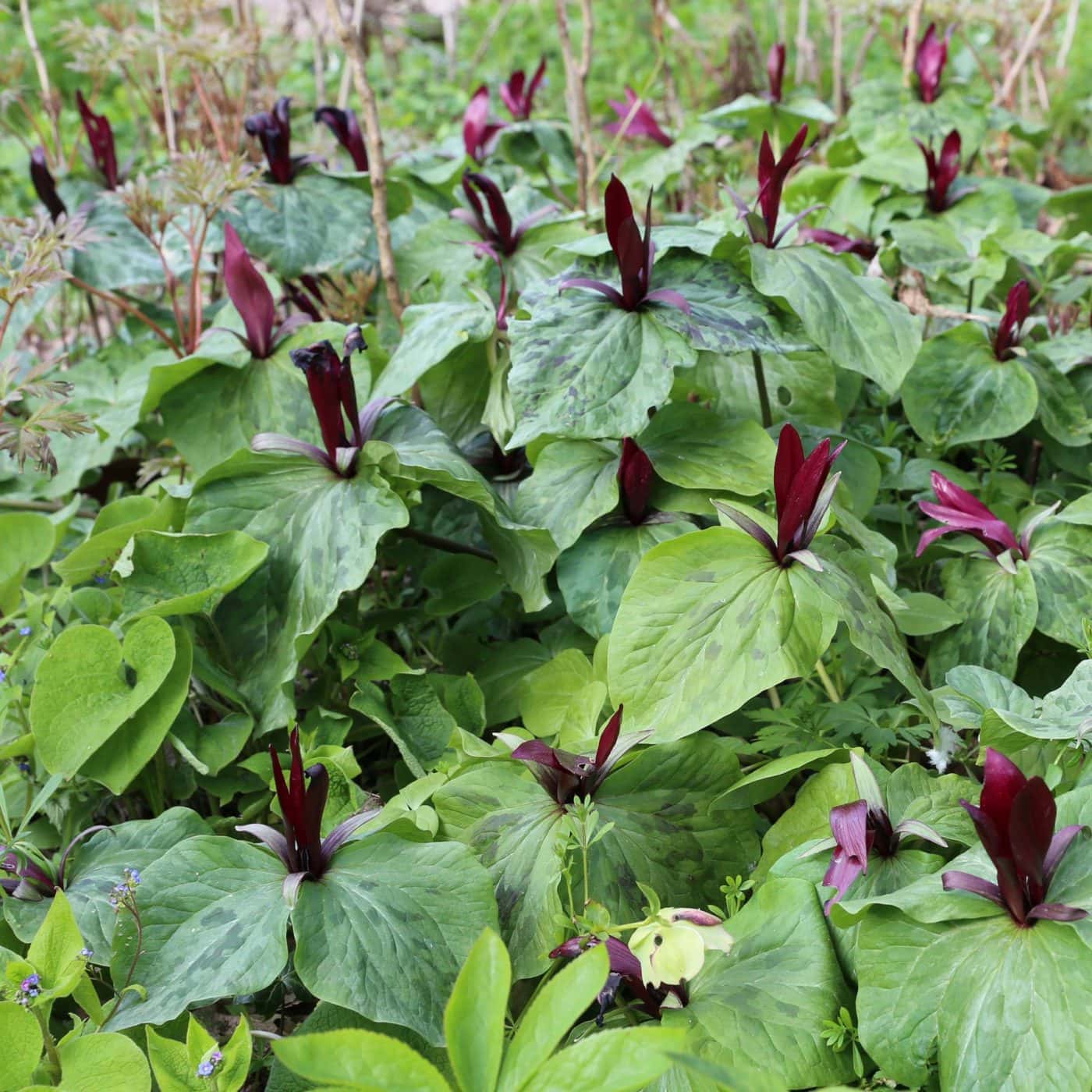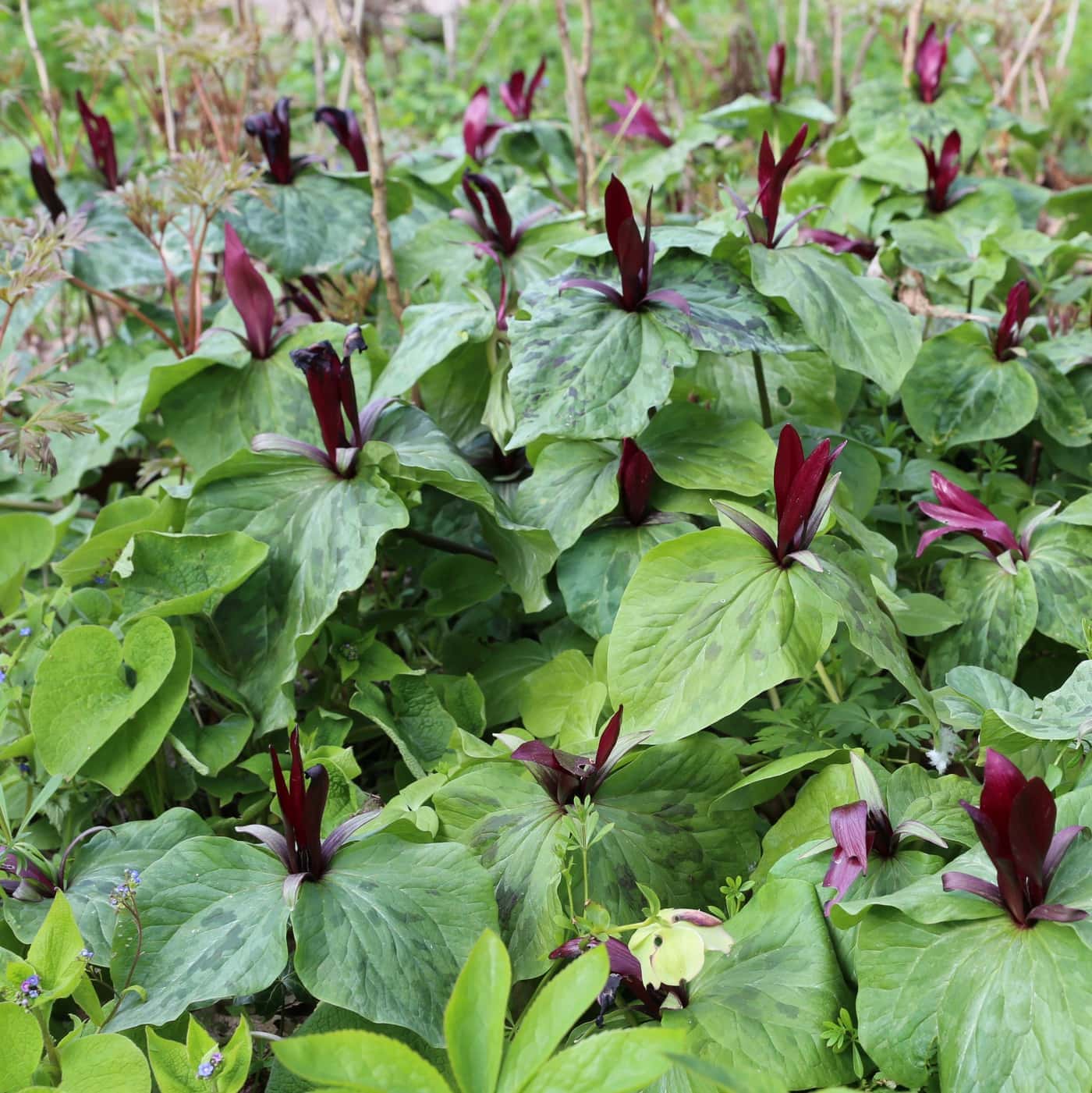 Trilliums are spring-flowering woodland plants native to North America and Asia, but this species is from California specifically. Their overall form and leaf-flower arrangement is striking in itself, not to mention the marbled foliage and lipstick petals. Worth growing for the foliage itself, which holds up long after flowering. A long-lived plant that partners perfectly with Erythroniums, which like the same conditions; moist but free-draining neutral to acidic soil in a shady spot, mulched with leafmould.
Fritillaria imperialis 'Sunset'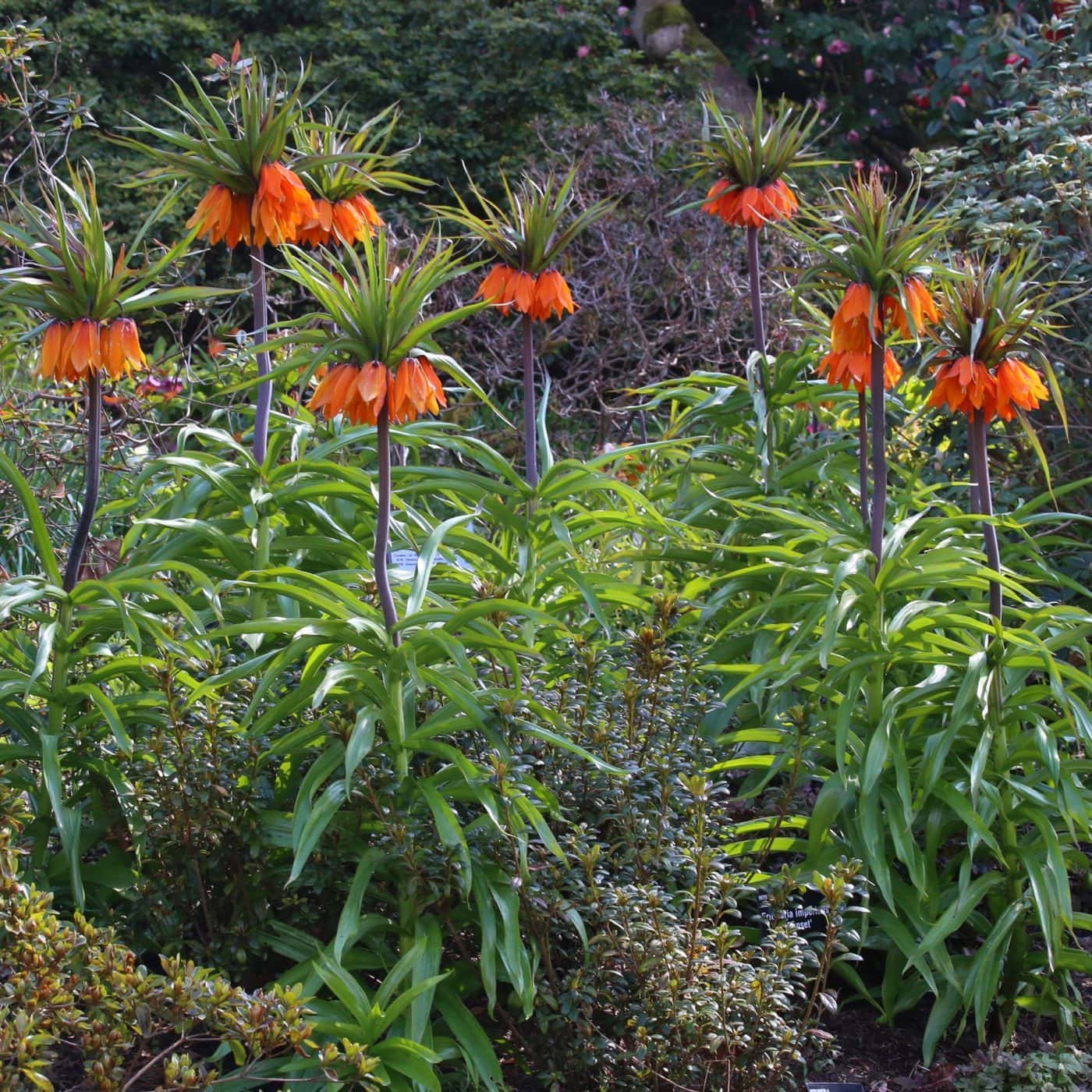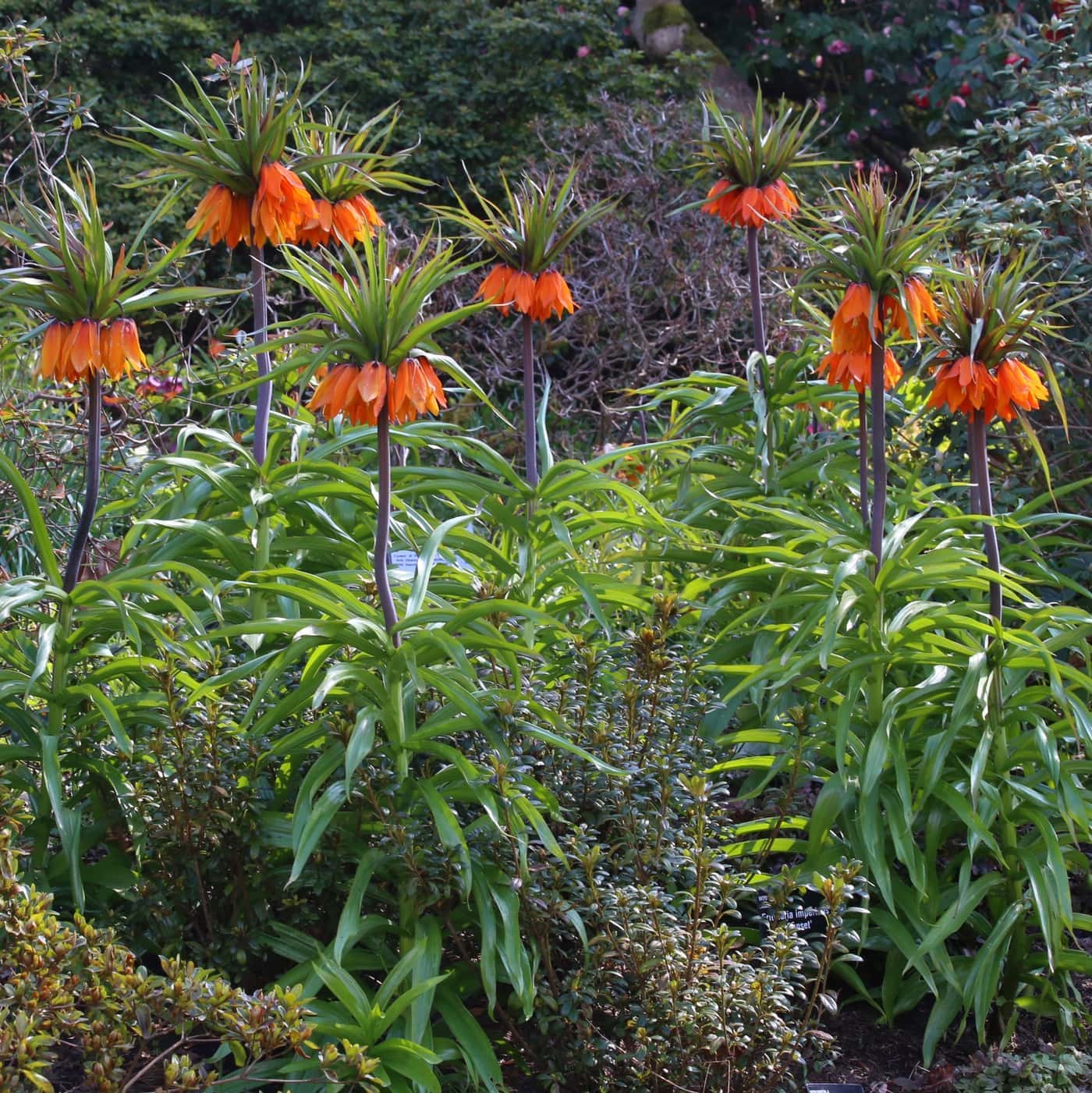 There is something really striking about crown imperials. They look like such late summer tender tropical creatures, but here they are rising early to dance in the frosts with the tulips. Perhaps they're like ravers in Berlin who wake up at 7am and head straight to the afterparty. Are they early, or just really late? Who knows, but oh my they are spangly and glorious. While they are considered a bulb for full sun, they do well near deciduous trees, just fading away as the canopy knits together later in spring. They originate from dry mountainous regions in a band from Turkey across to the Himalayan foothills. If happy, these are very perennial bulbs. They are doing well in the city planting schemes in Sheffield. The large bulbs are often planted on their side to reduce water entry, and sat on a bed of gravel.
Fritillaria meleagris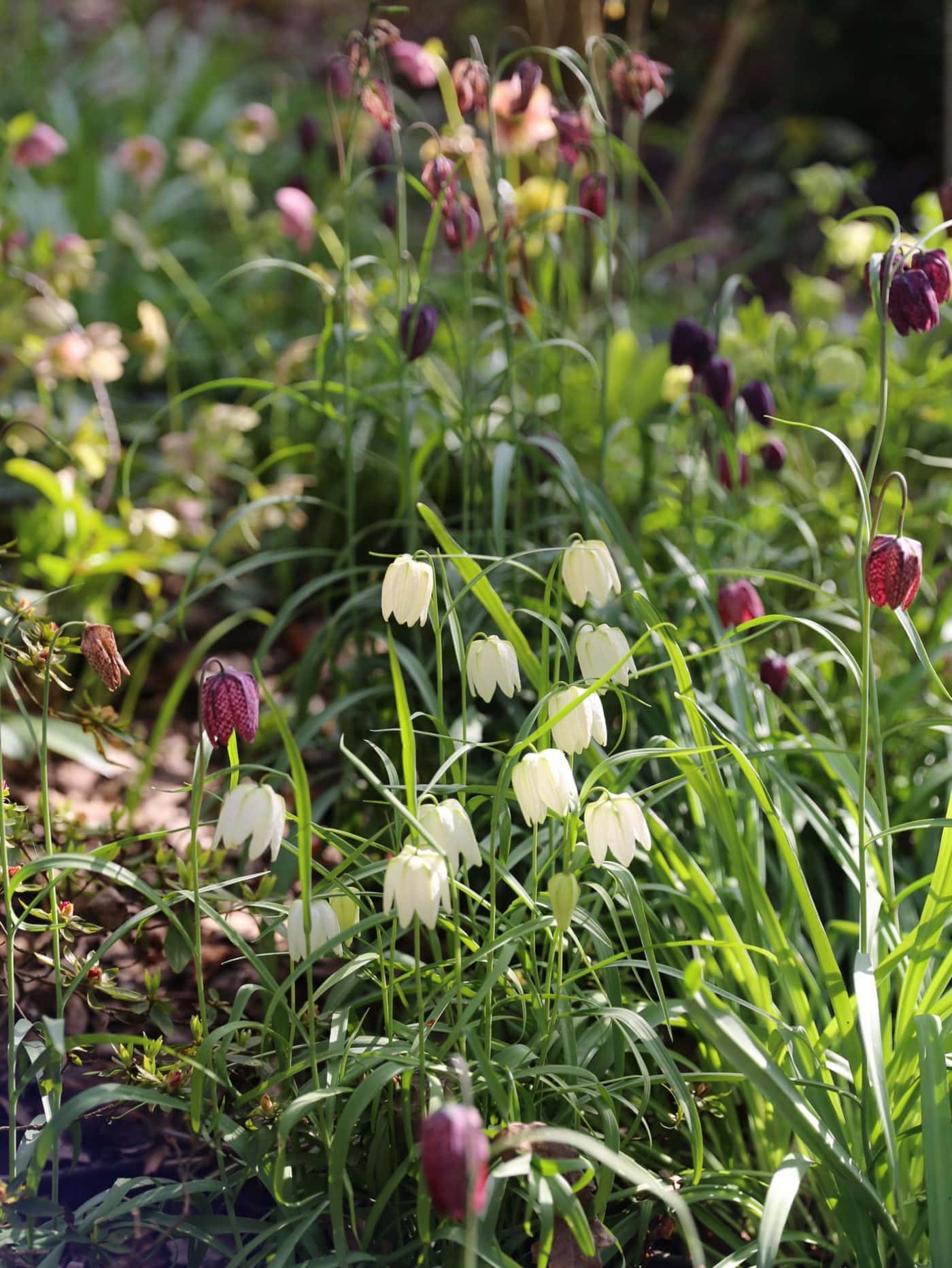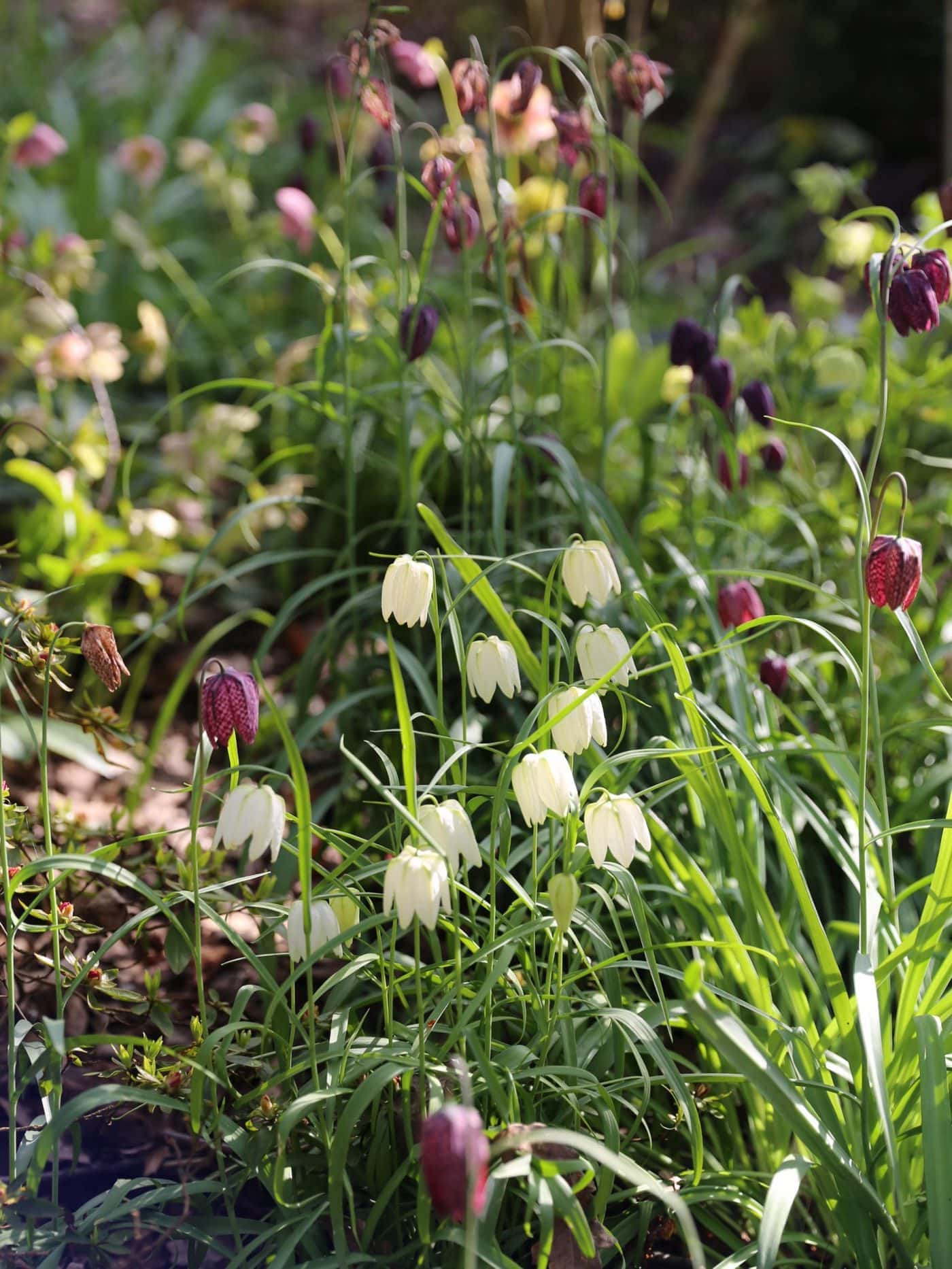 The snake's head fritillary is our only British native fritillary, growing wild in just a handful of meadows in the mid and southern England. They like soils that are fertile and free-draining, and in the wild they grow in meadows that flood during winter. The bulbs are ideally planted in late summer or early autumn to allow rooting while the soil is still warm. They are particularly suited to growing in damp grass partially shaded by deciduous trees or hedges, being sure not to mow over their foliage until it has fully faded.  Mid to late-April is generally their peak season. 
Narcissus 'Sailboat' AGM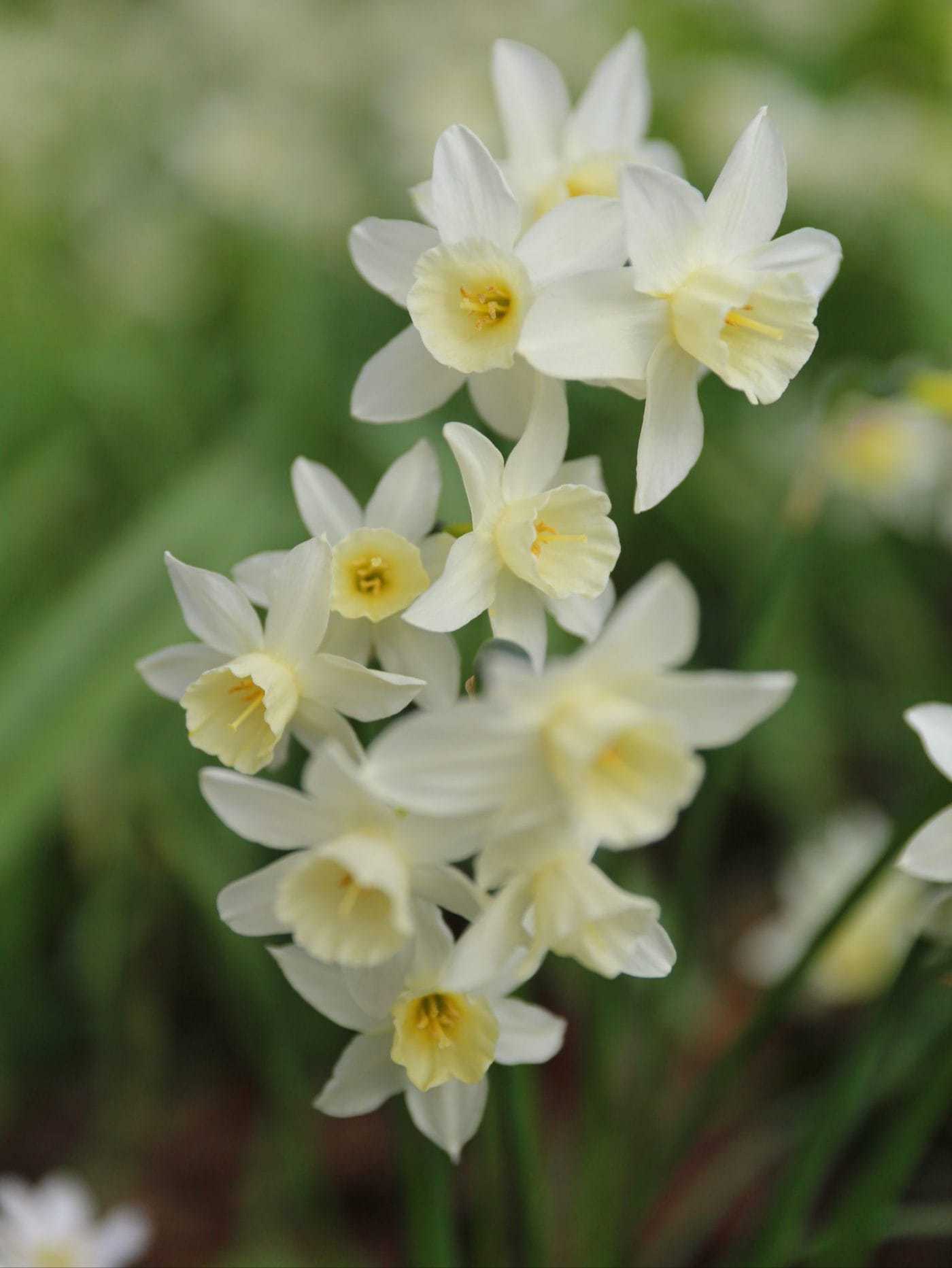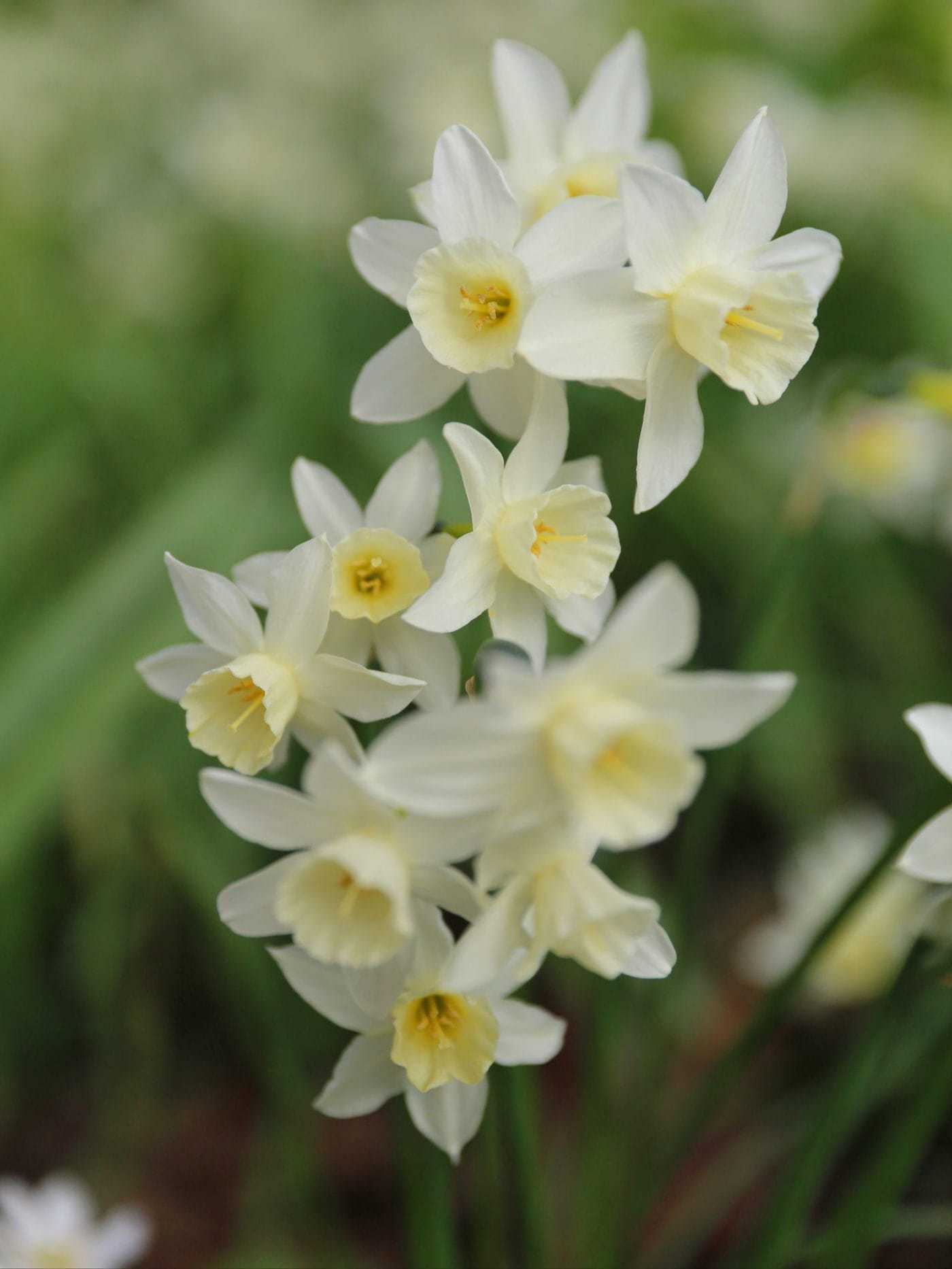 A relatively new variety. This is a multi-flowering jonquila daffodil with swept back petals and a sweet fragrance. This is a mid-season vigorous variety preferring sunnier conditions, with blooms held fairly upright. Derived from the crossing of cyclamineus type Narcissus 'Frostkist' with Narcissus jonquilla. The breeder was William G. Pannill "Daffy Bill", an american businessman, amateur botanist, and prolific daffodil breeder.
Narcissus 'Jenny' AGM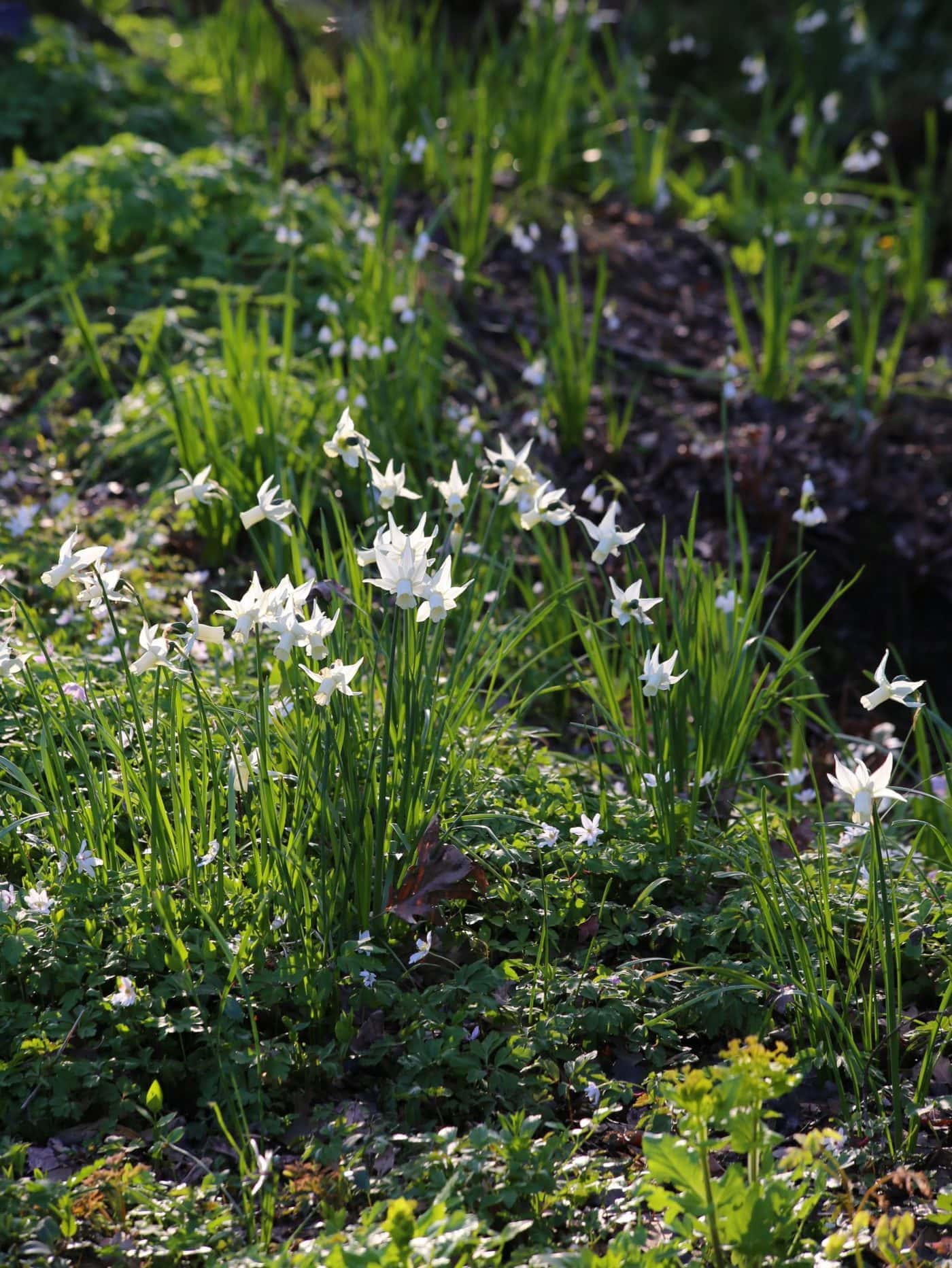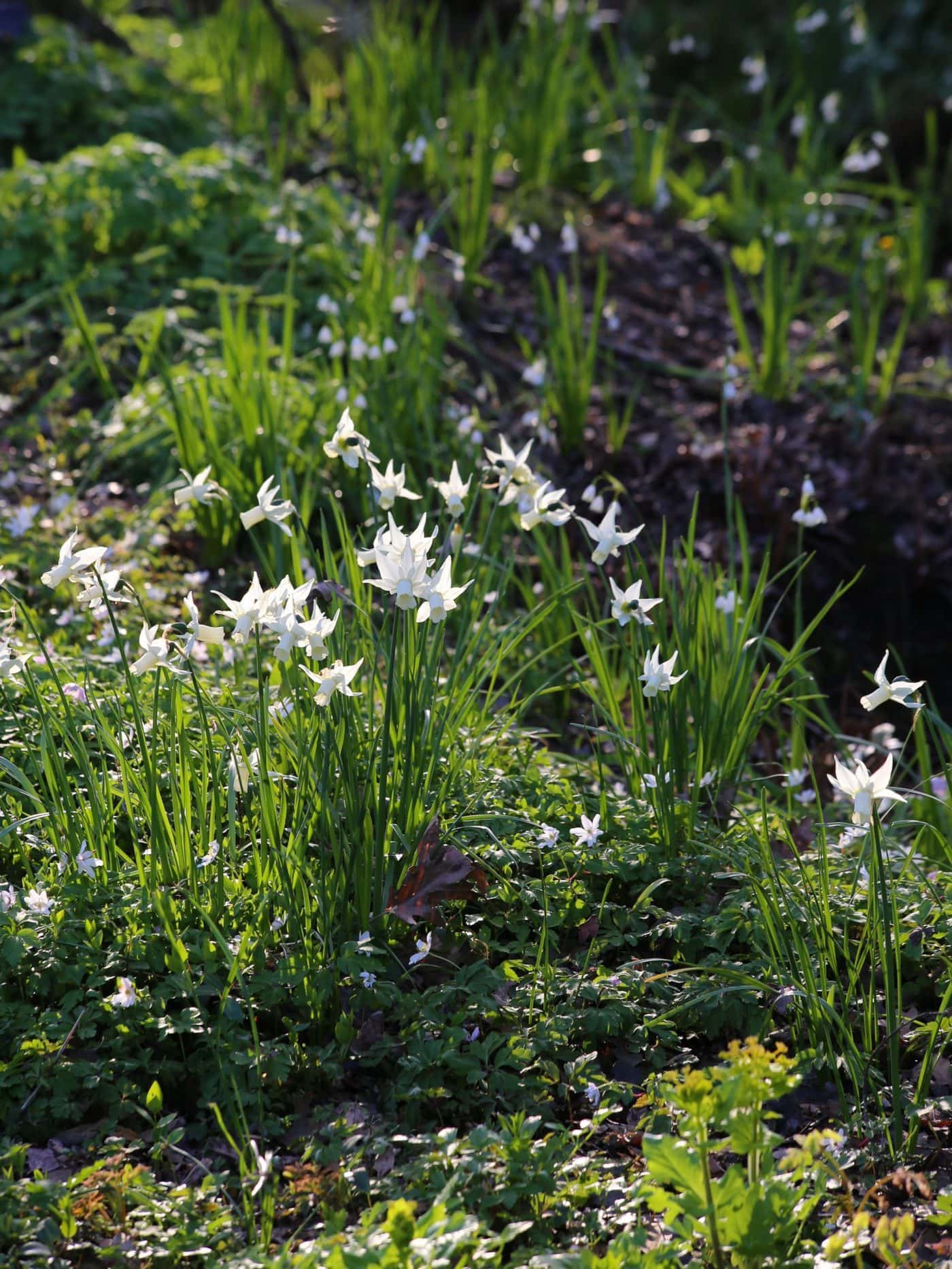 The firm upright stance of cyclamineus type narcissus commands that we too stand to attention, and breathe in the spring air. This early-mid season variety is vigorous and floriferous, doing well in full sun to partial shade. 'Jenny' was bred by English writer and grower Cyril F. Coleman in 1943, the result of crossing the large-cupped Narcissus 'Mitylene' with N. cyclamineus. Back in the fifties and sixties, Coleman was an RHS's expert on narcissus and tulips, producing several books on bulbs.
Narcissus 'W.P. Milner'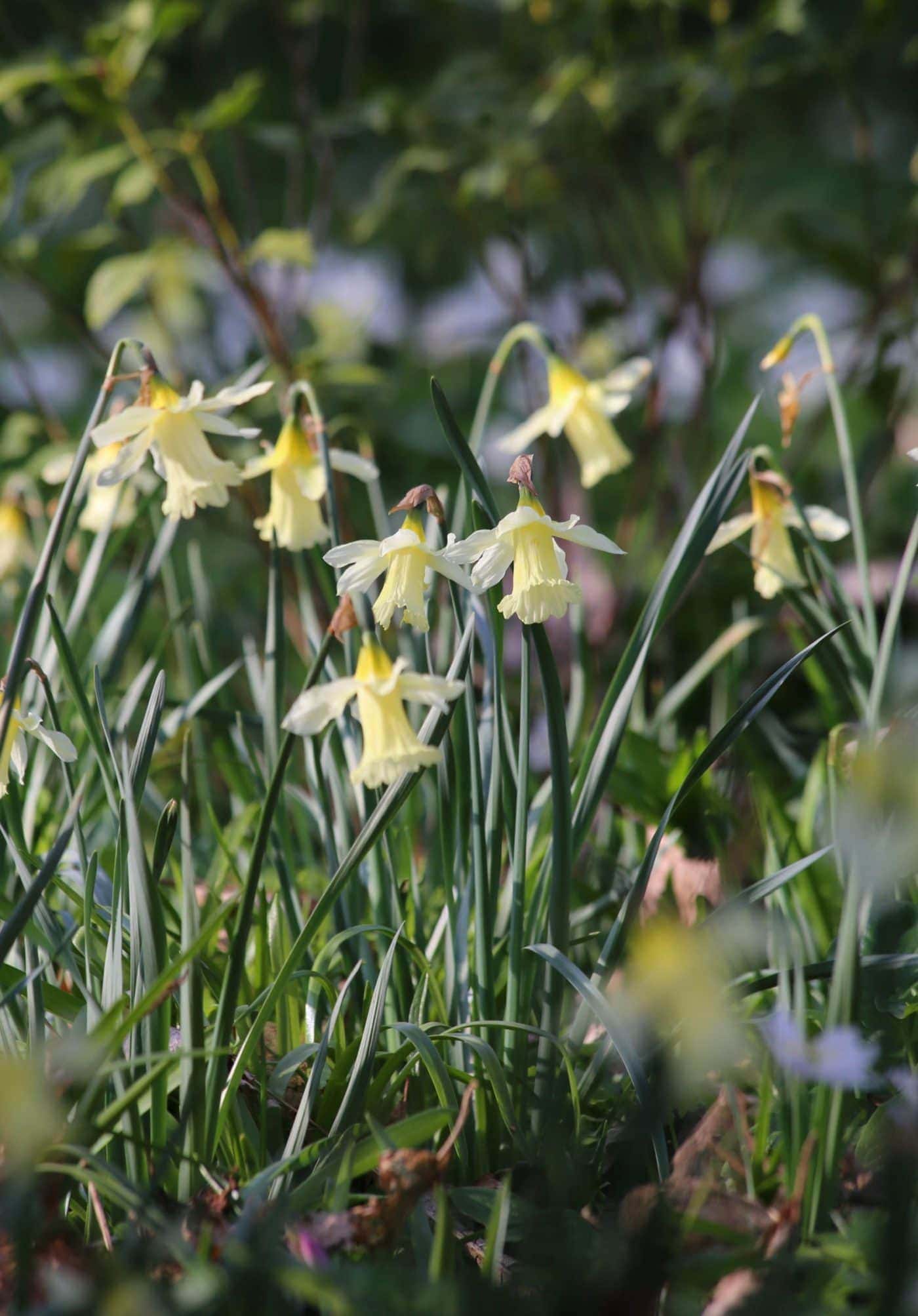 This understated variety originated in Yorkshire before 1869, bred by Henry Backhouse. Three generations of the Backhouses family have bred Narcissus, starting in the mid-1800s. The family are descendants of the Quakers. The smaller stature of this bulb and long lasting flower make them good for naturalising, which they do happily in reasonable conditions.
Camellia 'Higo-Shugetsu'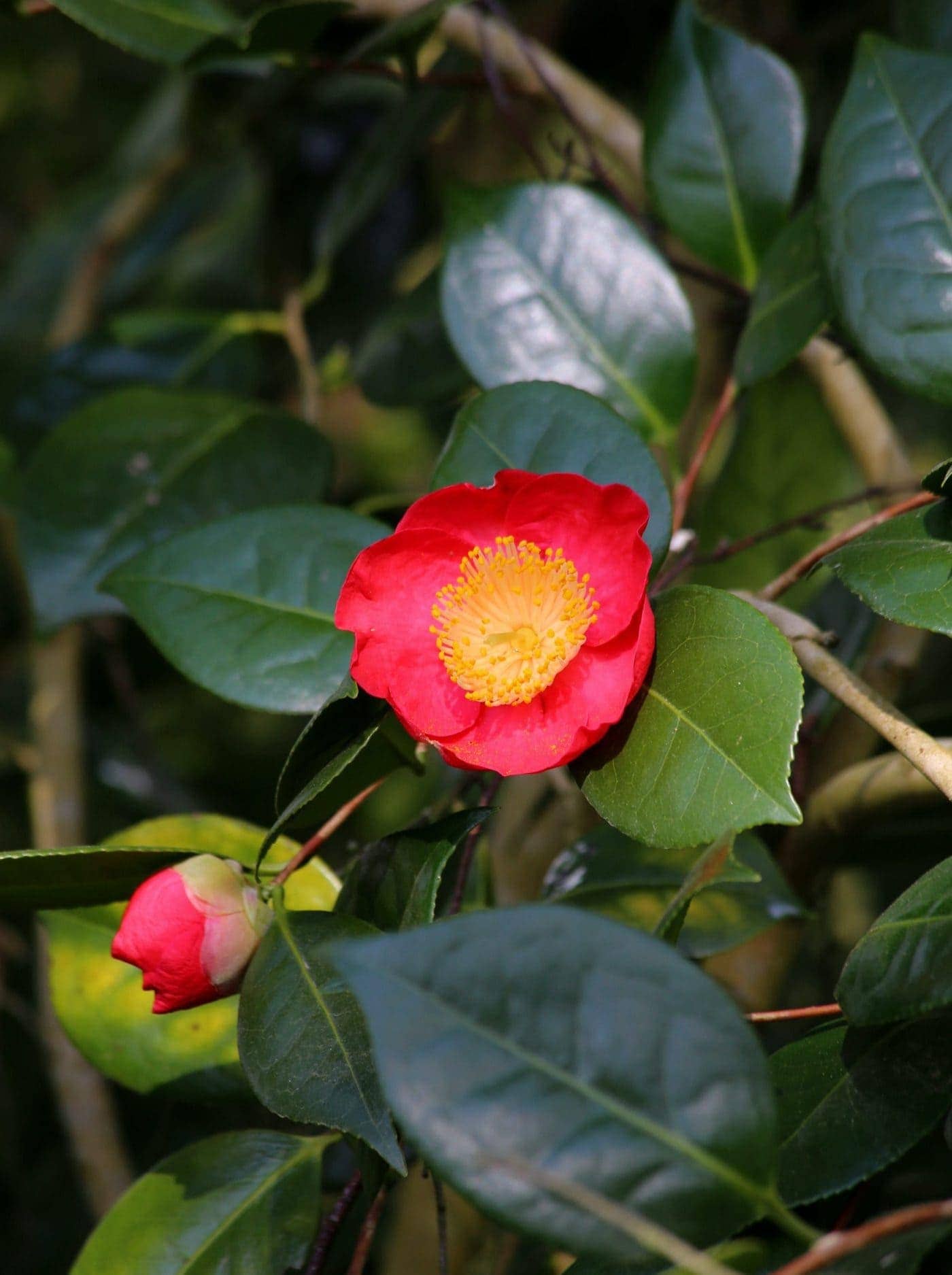 A Higo Camellia is a particular style of Camellia. They originate from the Higo province (now known as the Kumamoto prefecture), on the central part of Japan's southwestern Kyushu island. Higo flowers are typically single and wide open with 100 to 300 stamens in white, yellow, or pink. The more stamens, the more cherished variety. They are expected to have originated from the deliberate cross-breeding of C. japonica and C. rusticana. There is even a Higo Camellia Society, where strict criteria must be met before a variety can be designated a true Higo. Shugetsu was designated as such in the 1980s. While this variety is not commercially available, other Higo varieties are, and new varieties are coming into cultivation.
Scilla liliohyacinthus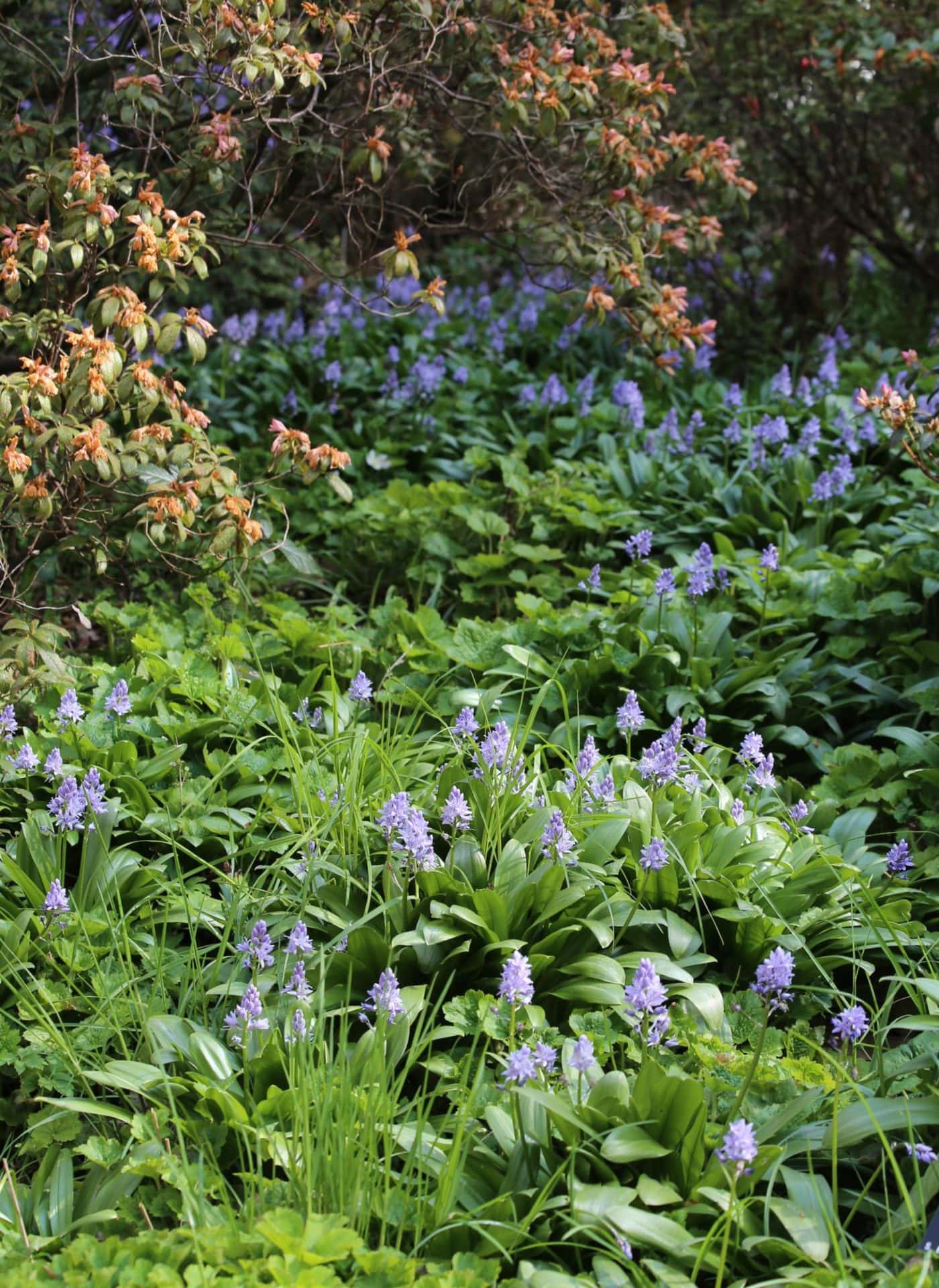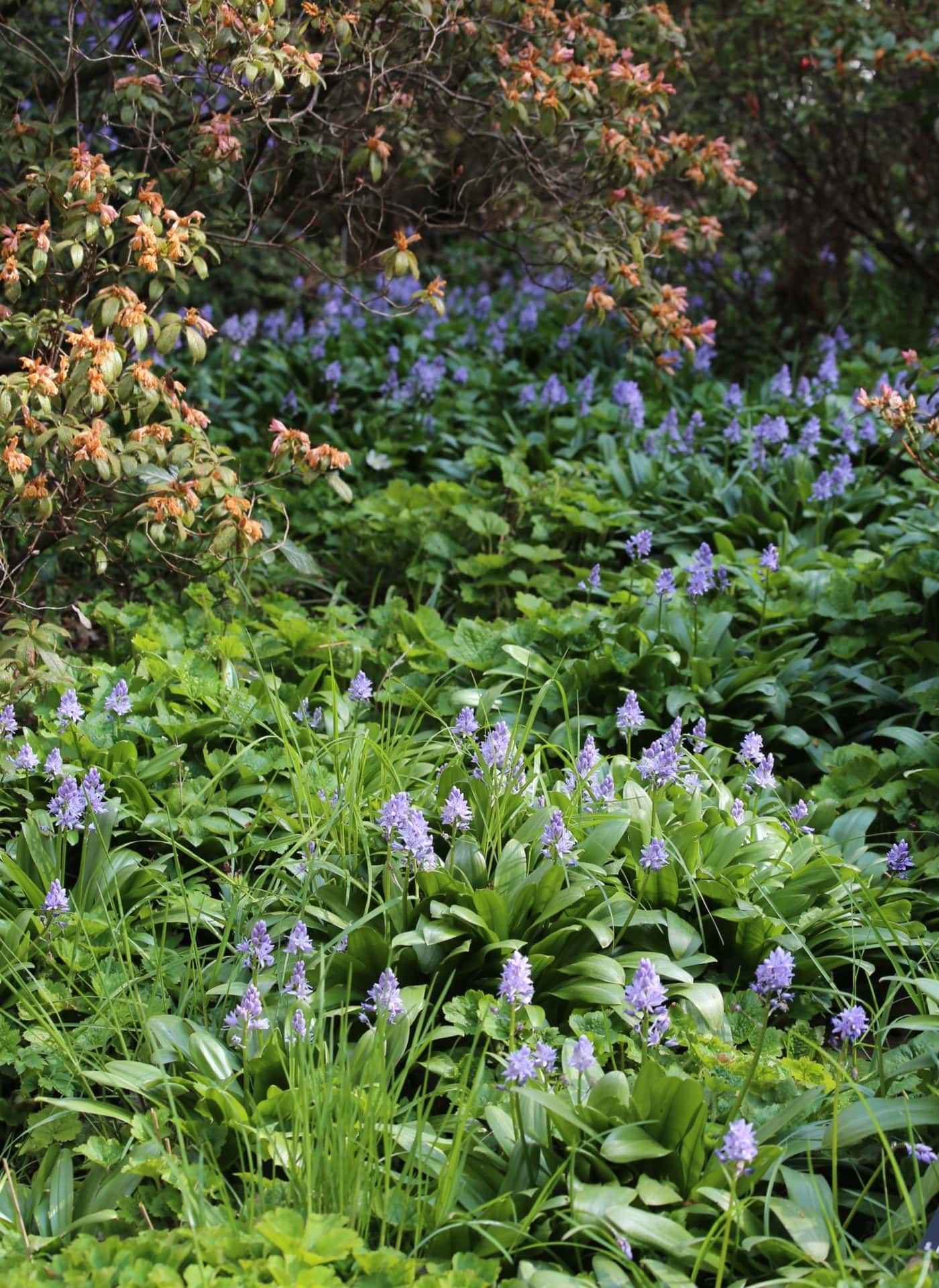 The Pyrenean squill is a scaled lily-like bulb, from woods and semi-shaded damp slopes of the Pyrenees. Broad glossy foliage emerges in January and February, before a lilac haze appears in late April. By late July, all foliage dies back. A well-mannered and non-invasive Scilla.
All photographs taken by Owen Hayman in late April 2020.
---

Owen joined the Bestall & Co planting and aftercare team in spring 2019. He is an RHS qualified horticulturist, holding a full Level 3 Diploma in Horticulture, and recently came in the top 3 at the Northern Regional Final of The Young Horticulturist of the Year 2019. After first doing a foundation diploma in Fine Art, he went on to gain a degree and masters in Plant and Soil Science from the University of Sheffield in 2014. Owen worked as a researcher on various field research projects in Alaska, Panama and Borneo. When not away in the field, he became obsessed with visiting gardens and nurseries across the British Isles and the Netherlands, developing his own garden, and then taking on a walled allotment garden as a personal project. He realised his true passion was in horticulture, and so moved away from academia and into the world of specialist plant nurseries and professional gardening.
Owen is now studying the Wisley Diploma, but continues to write articles for us on a monthly basis, and we're delighted to maintain contact with such a passionate and knowledgable plantsman.
All author posts