Why you need Hellebores in your garden
Hellebores are absolute star plants. Proper garden toughies, flowering all through winter, great foliage year-round, requiring very little fuss, tolerating drought and thriving in even the deepest shade. What more can you ask for?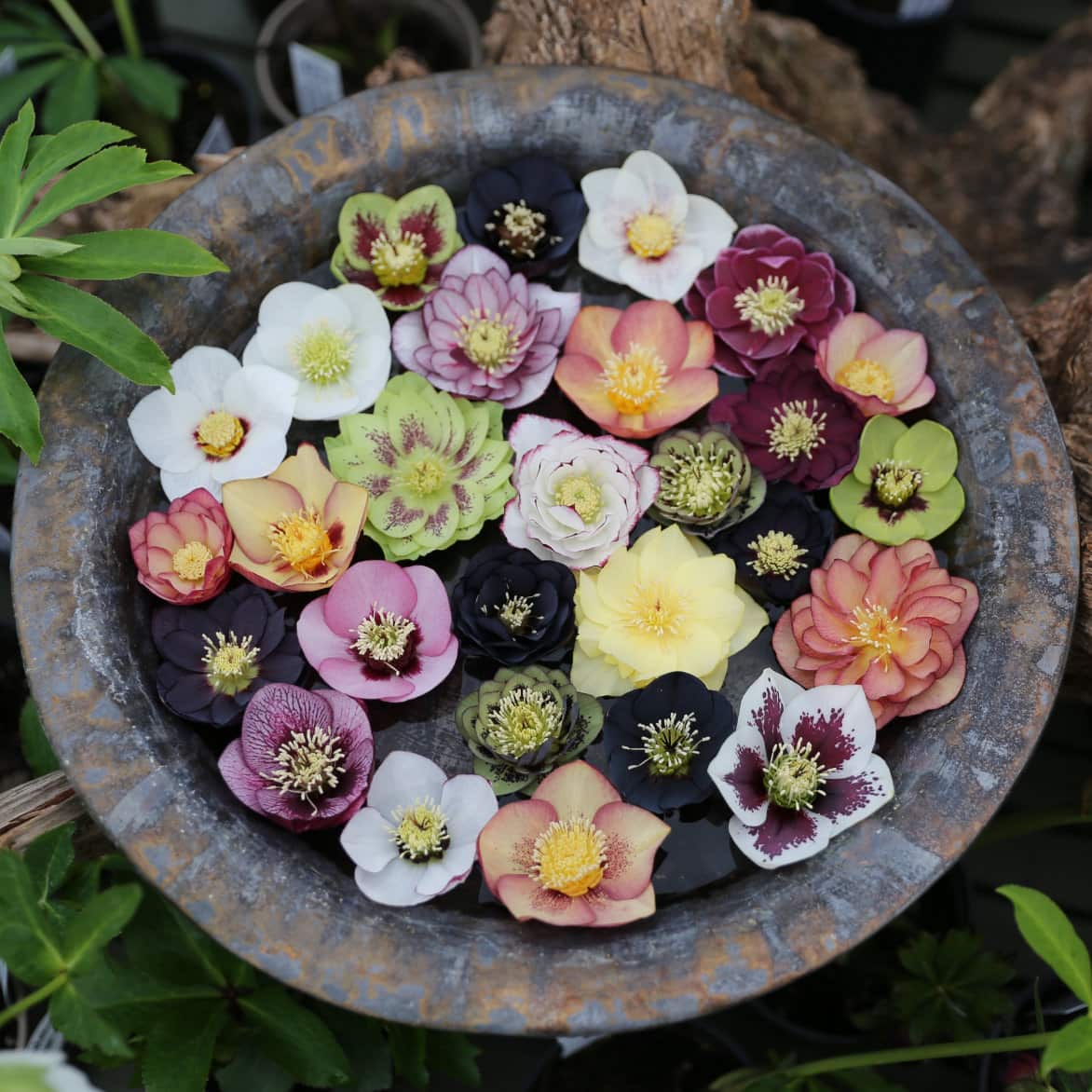 At Ashwood Nurseries near Birmingham, John Massey and his team have been growing and breeding hellebores since the late 80's. Their hybrids, known as the Ashwood Garden Hybrids, offer a huge choice in colour and form. More recently, the Ashwood Evolution Group is unique in offering shades of golden yellow, amber, peach, apricot and red. Every year eight to ten thousand hybrids are produced from their breeding work.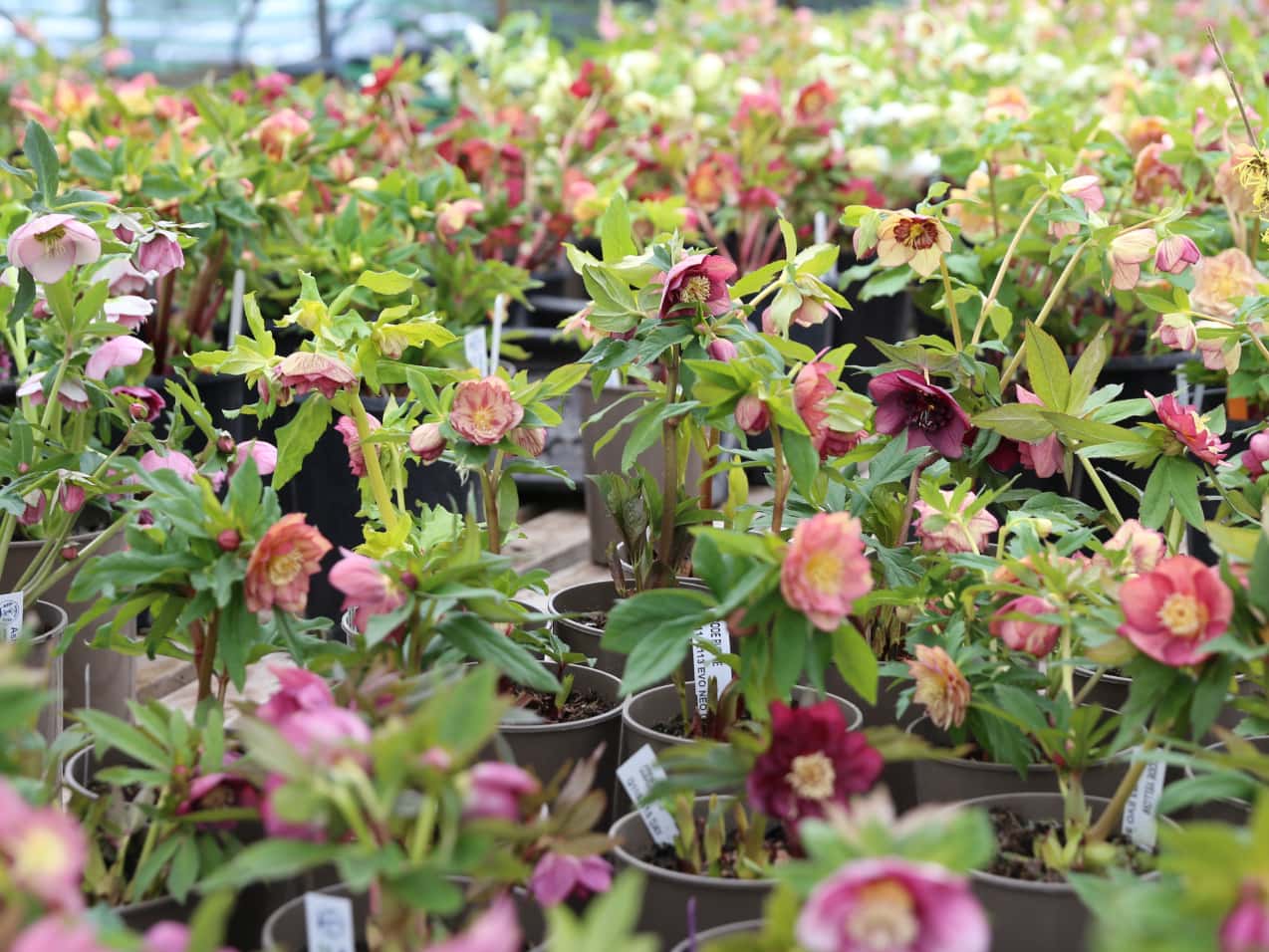 There's huge variation in hellebore foliage too, with some having really big leathery leaves, like Helleborus argutifolius, and others have more intricately dissected foliage. Helleborus viridis subsp. occidentalis is beautiful for it's fine foliage. But none are more finely dissected than Helleborus multifidus subsp. hercegovinus, with some leaves being found to have as many as 185 divisions. Tap here to see them at Pan Global, a few years ago. A plant is slowly establishing in my garden at home.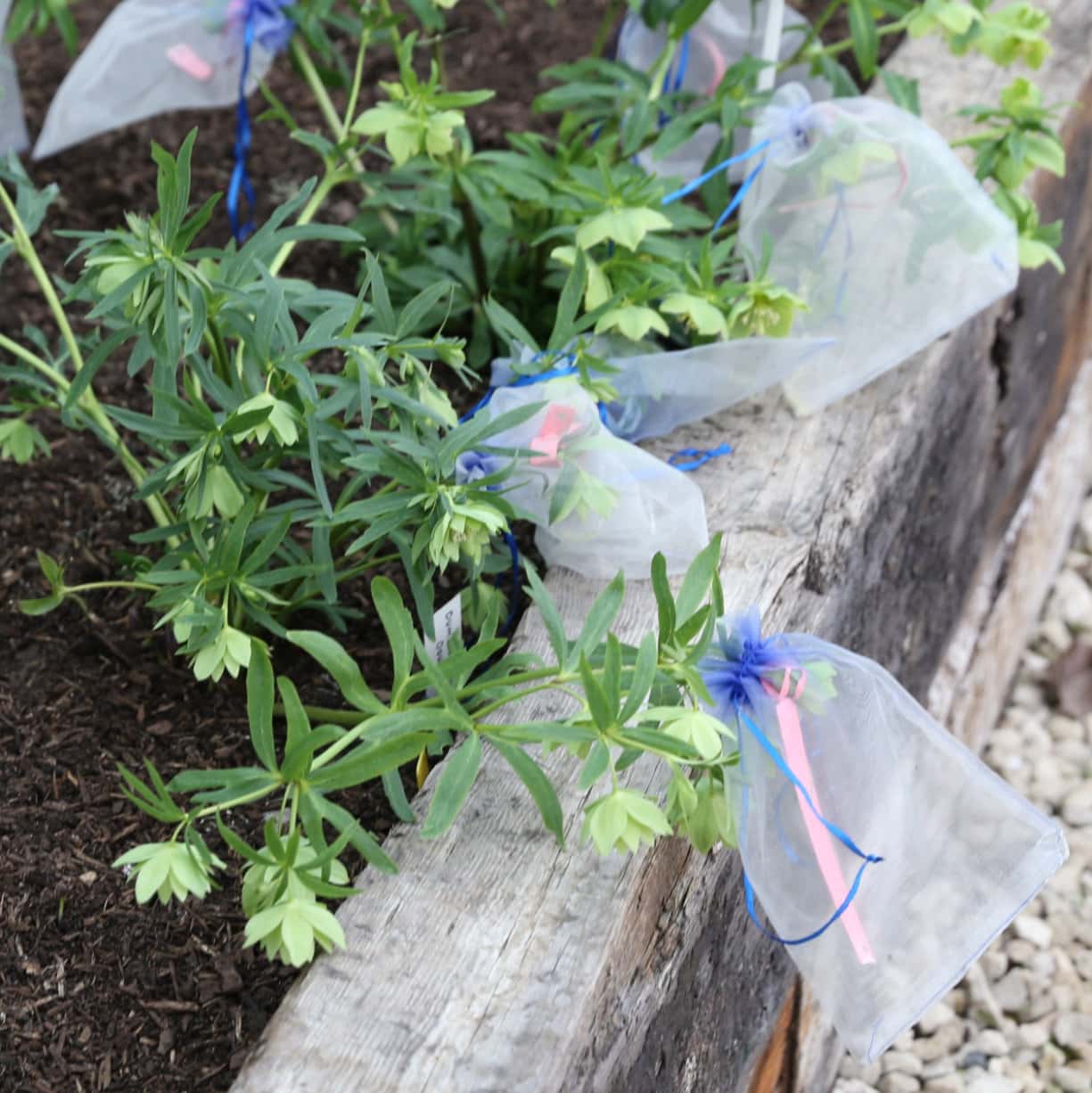 They are often known as Christmas roses, which really refers to just one species of hellebore – Helleborus niger, with pure white flowers. These are often on sale in supermarkets looking sparkly and attractive in winter, but they are not generally good do-ers in the garden. Meanwhile most of the other species hellebores which all tend to have green flowers, and all of the colourful hybrids, are some of the toughest and most dependable garden plants of all.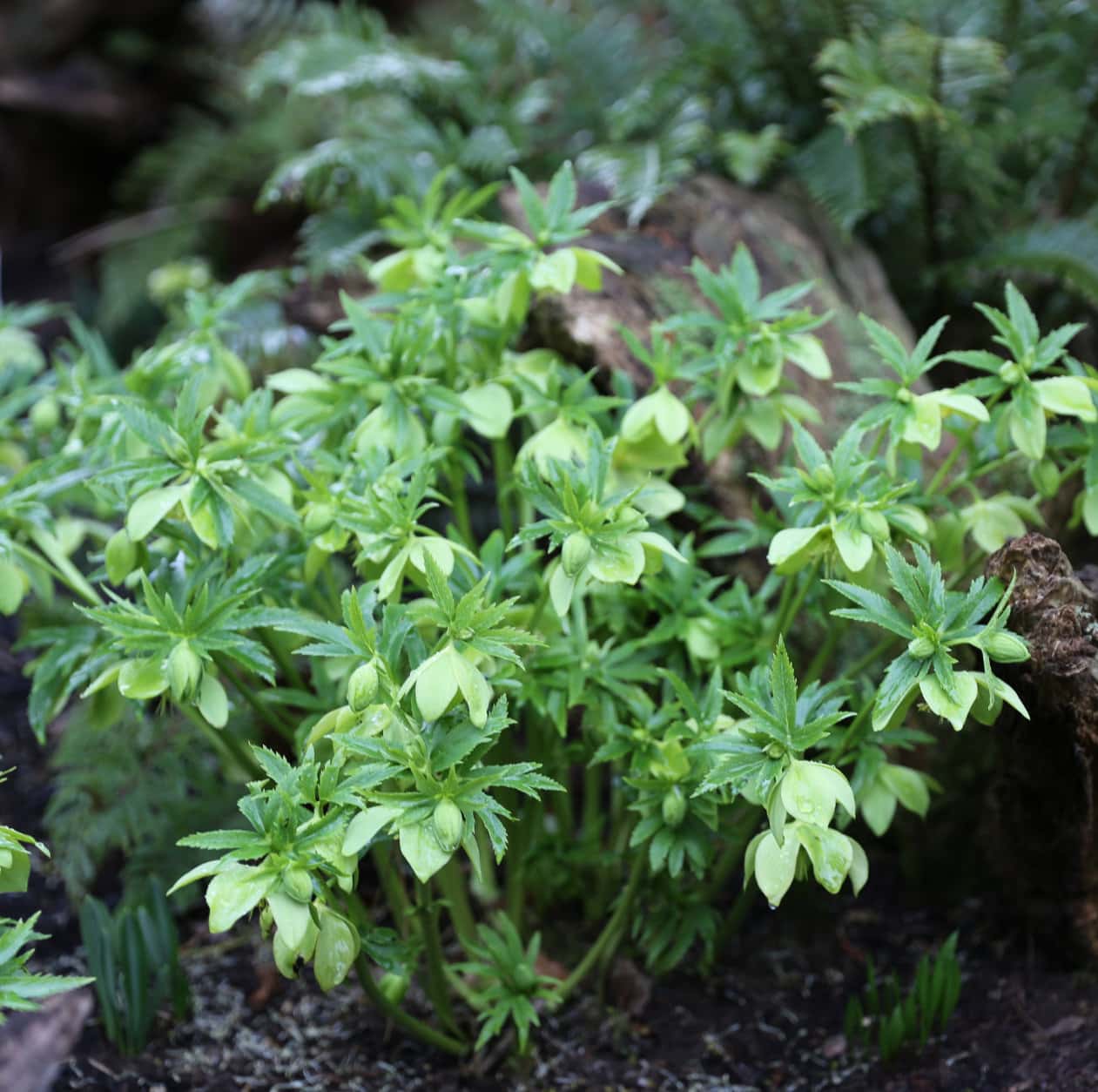 Photographs by Owen Hayman. Many thanks to John Massey and all at Ashwood Nurseries for showing us around. And Daisy Tudor for organising the trip!
---

Owen joined the Bestall & Co planting and aftercare team in spring 2019. He is an RHS qualified horticulturist, holding a full Level 3 Diploma in Horticulture, and recently came in the top 3 at the Northern Regional Final of The Young Horticulturist of the Year 2019. After first doing a foundation diploma in Fine Art, he went on to gain a degree and masters in Plant and Soil Science from the University of Sheffield in 2014. Owen worked as a researcher on various field research projects in Alaska, Panama and Borneo. When not away in the field, he became obsessed with visiting gardens and nurseries across the British Isles and the Netherlands, developing his own garden, and then taking on a walled allotment garden as a personal project. He realised his true passion was in horticulture, and so moved away from academia and into the world of specialist plant nurseries and professional gardening.
Owen is now studying the Wisley Diploma, but continues to write articles for us on a monthly basis, and we're delighted to maintain contact with such a passionate and knowledgable plantsman.
All author posts