July; my month in plants 
In terms of weather, we're having a pretty good summer for gardens across most of the UK. Some brilliantly hot and sunny days with warm nights, and occasional stints of heavy rain are making for a year that is the greenest, lushest and and most floriferous in quite a while. Here's a handful of plants that really inspired me in July; this is my month in plants.
In early July I visited Sissighirst in Kent. We arrived a little late in the day having already visited Great Comp Garden followed by Madrona Nursery. They were trying to get us to leave as we were dashing round soaking it all up. Euphorbia ceratocarpa really stood out in the Delos garden, with every inch looking radiant from head to toe, faded leaves and all. Either they have a particularly good form, or their growing conditions are just so, but the plants at Sissighurst have stems much deeper red than others I've seen elsewhere.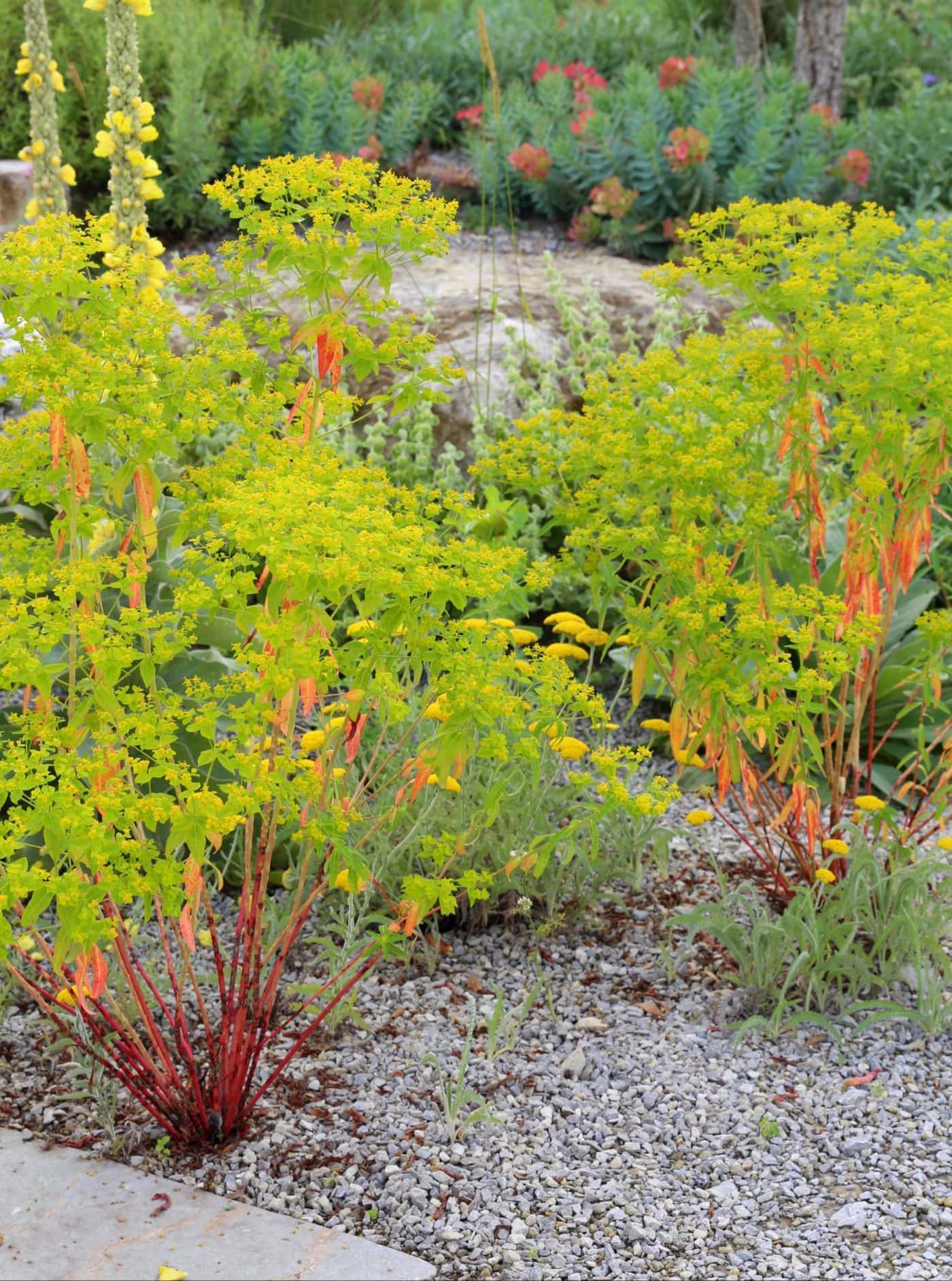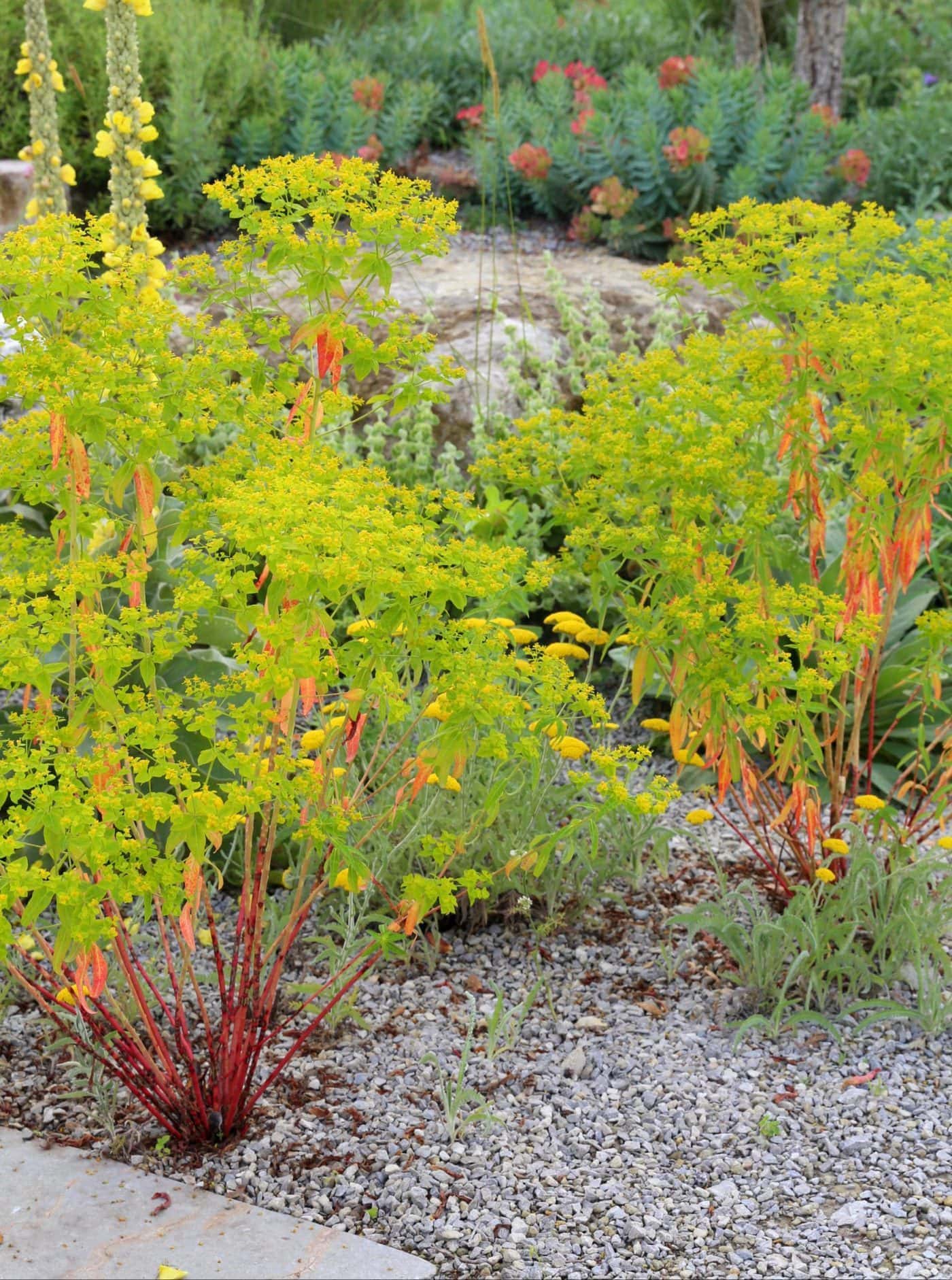 In the cottage garden, the mini-flowered Tagetes tenuifolia 'Red Gem' was blazing in the turquoise copper urn at the center of the garden, showing that plants don't need to be big to bring the impact.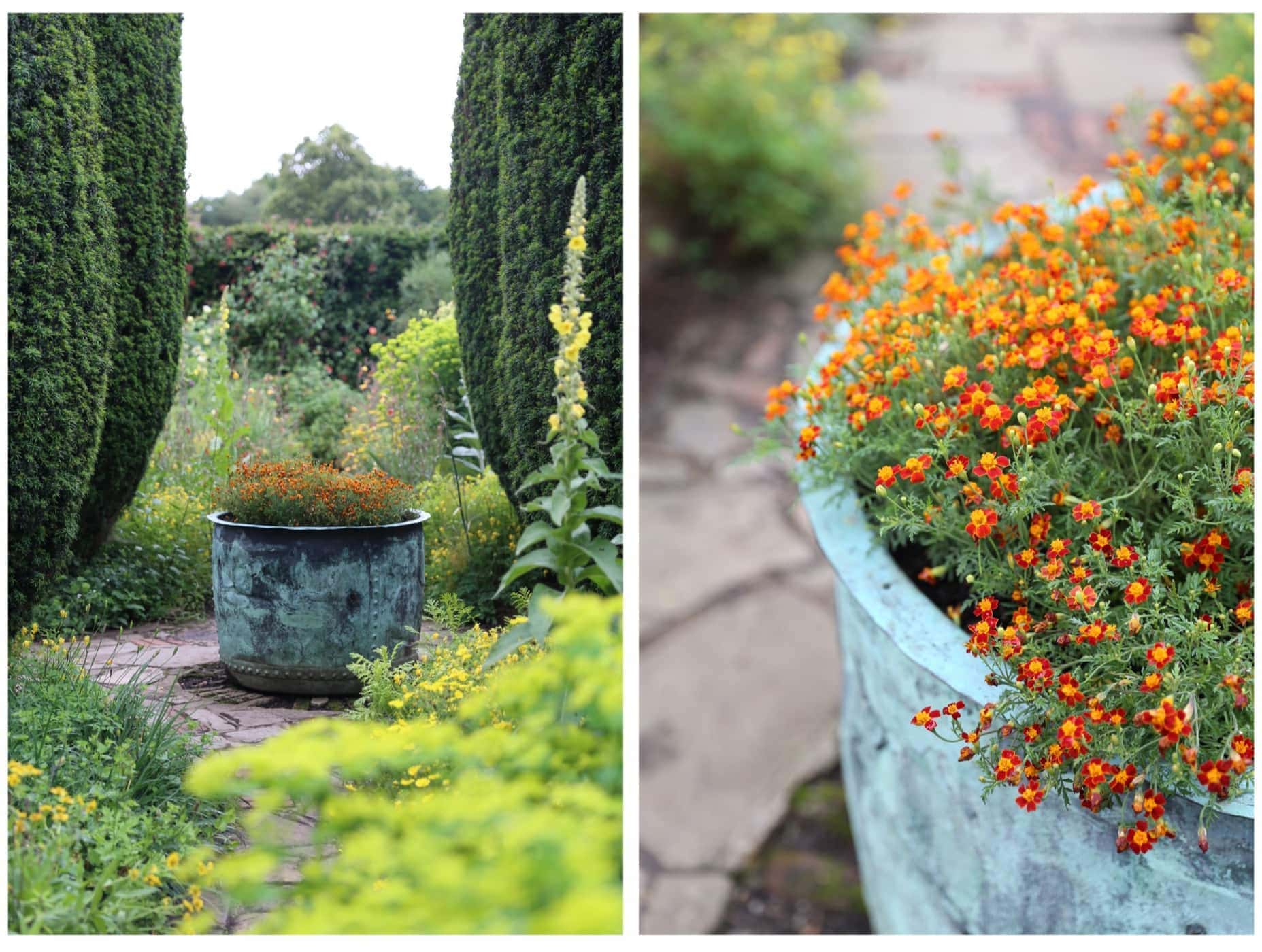 Back at Wisley, the many lavenders feeding the bees throughout the grass garden are set off perfectly by glowing Escholzia californica 'Mikado'. In the nearby lavender field, the creamy tones of Escholzia 'Ivory Castle' are peppered through the violet haze to create a more calming effect.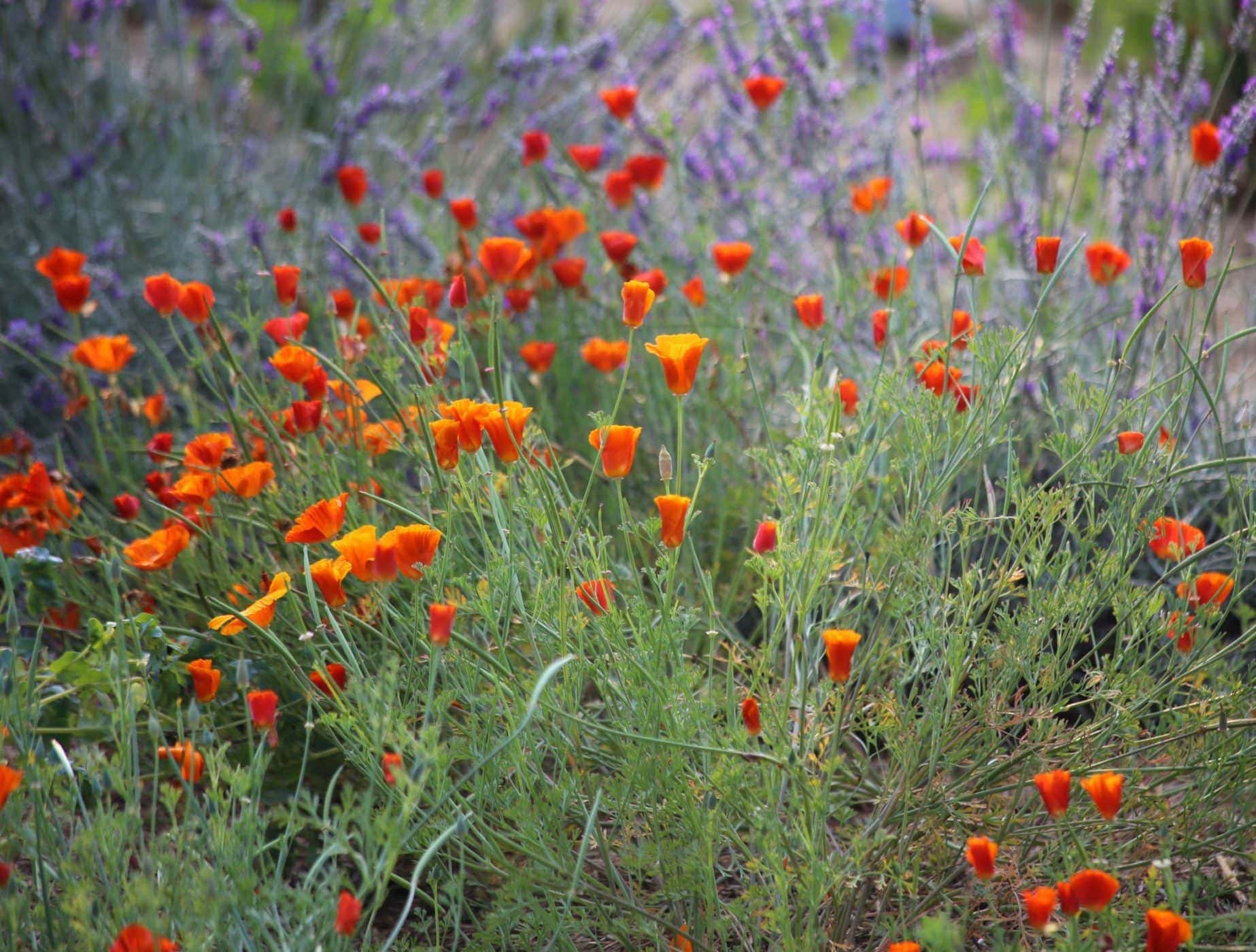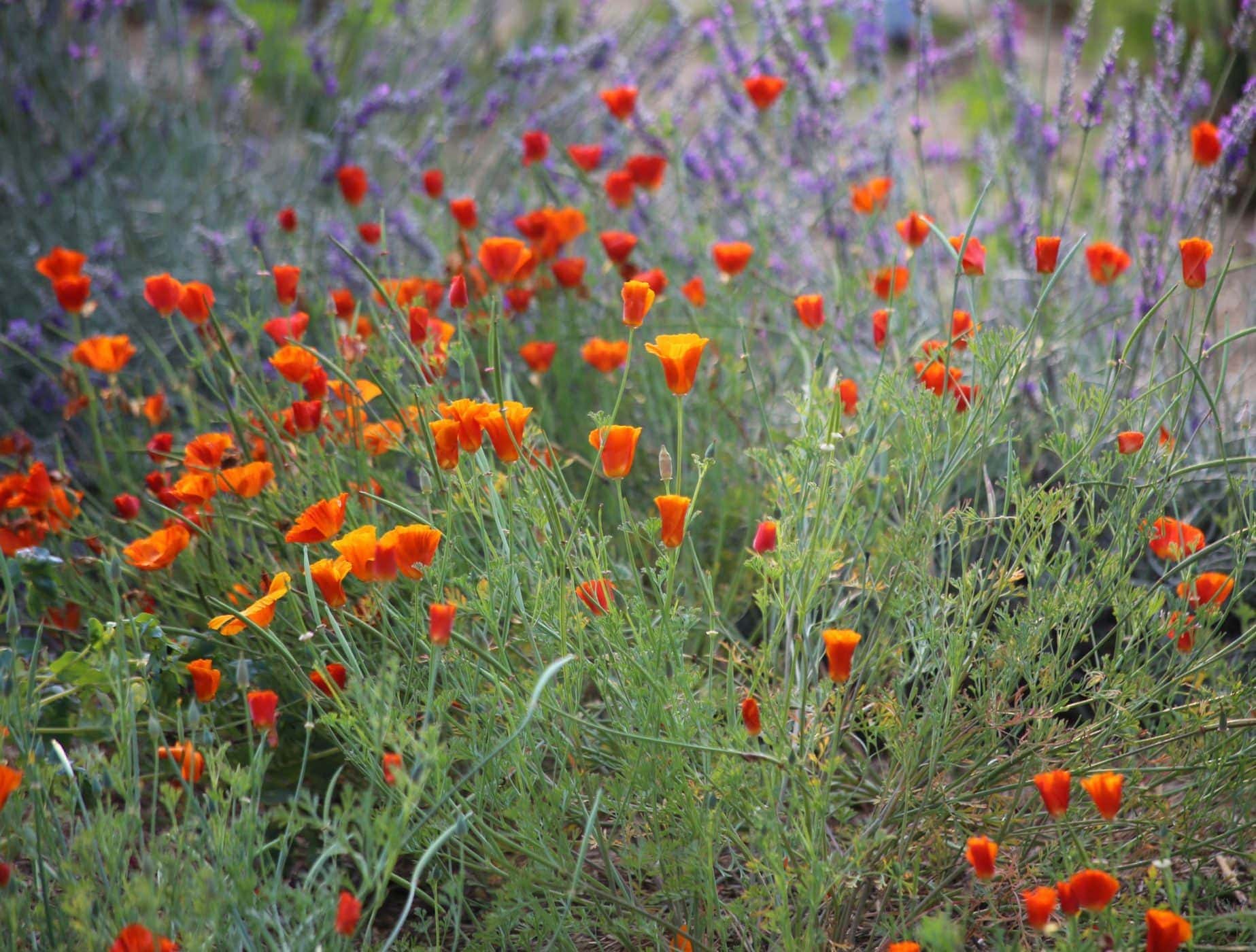 Over in the South African Meadow at the back of the Wisley glasshouse, Watsonia were looking radiant in the evening light. Trish and Peter Kohn at the Friends of Sheffield Botanical Gardens handed me one a few years back; they grow many hundreds of unusual perennials from seed every year to sell at their excellent fund-raising plant sales in the gardens. Ever since I planted that Watsonia, I've admired the unusual flower structure, vibrancy and spire-seedheads though winter, provided they have full sun and their corms get good drainage.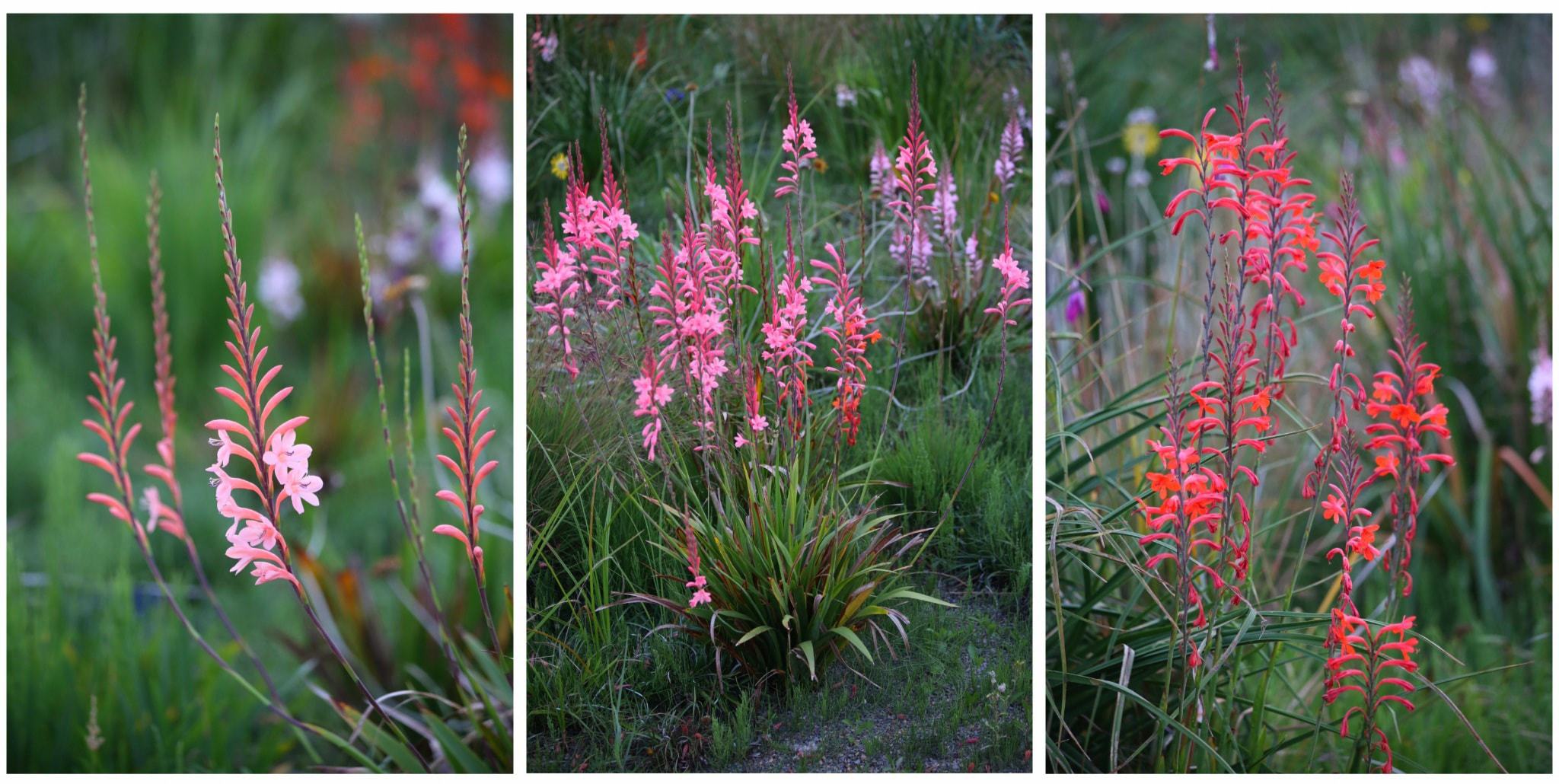 Border phlox are a plant I've only admired with hesitation until now. They seem to stand out as unicolour blobs. Up on the glasshouse borders however, the glowing multi-tonal flowers of Phlox paniculata 'Blue Evening' mingles happily with neighbours, pumping out spicy perfume on a warm evening.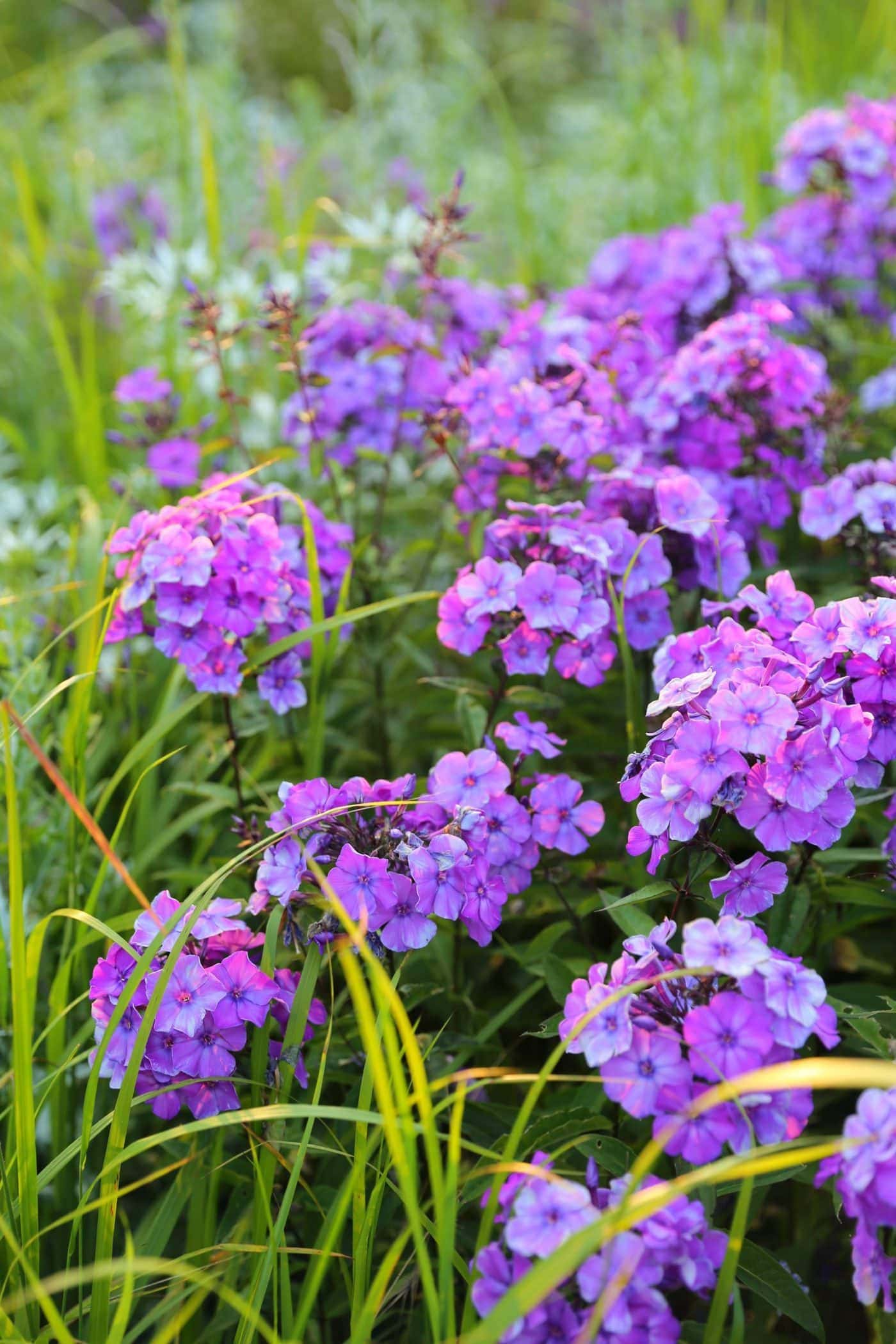 Over at Waltham Place in Berskshire, we spotted Delphinium requienii, a biennial of poor well-drained soils. I've never seen a Delphinium like it, with sturdy glossy leaves the slugs don't like, and spires of mauve-grey flowers. Photography is not permitted in the garden there, so you'll have to look that one up. Much of the garden there was designed by the late Henk Gerritsen, a dutch plantsman who played with the line between garden and wilderness, and his philosophies persist there today. Henk worked a lot with Piet Oudolf in the 90s and early 2000s, publishing books together and sharing plants. They diverged as Piet went on to design gardens that look wild but are tightly under control, whereas Henk was happy to let go of control altogether.
At Hampton Court Palace Garden Festival, I took some time to see Tom Stuart-Smith's garden in the late afternoon once the crowds had drifted home.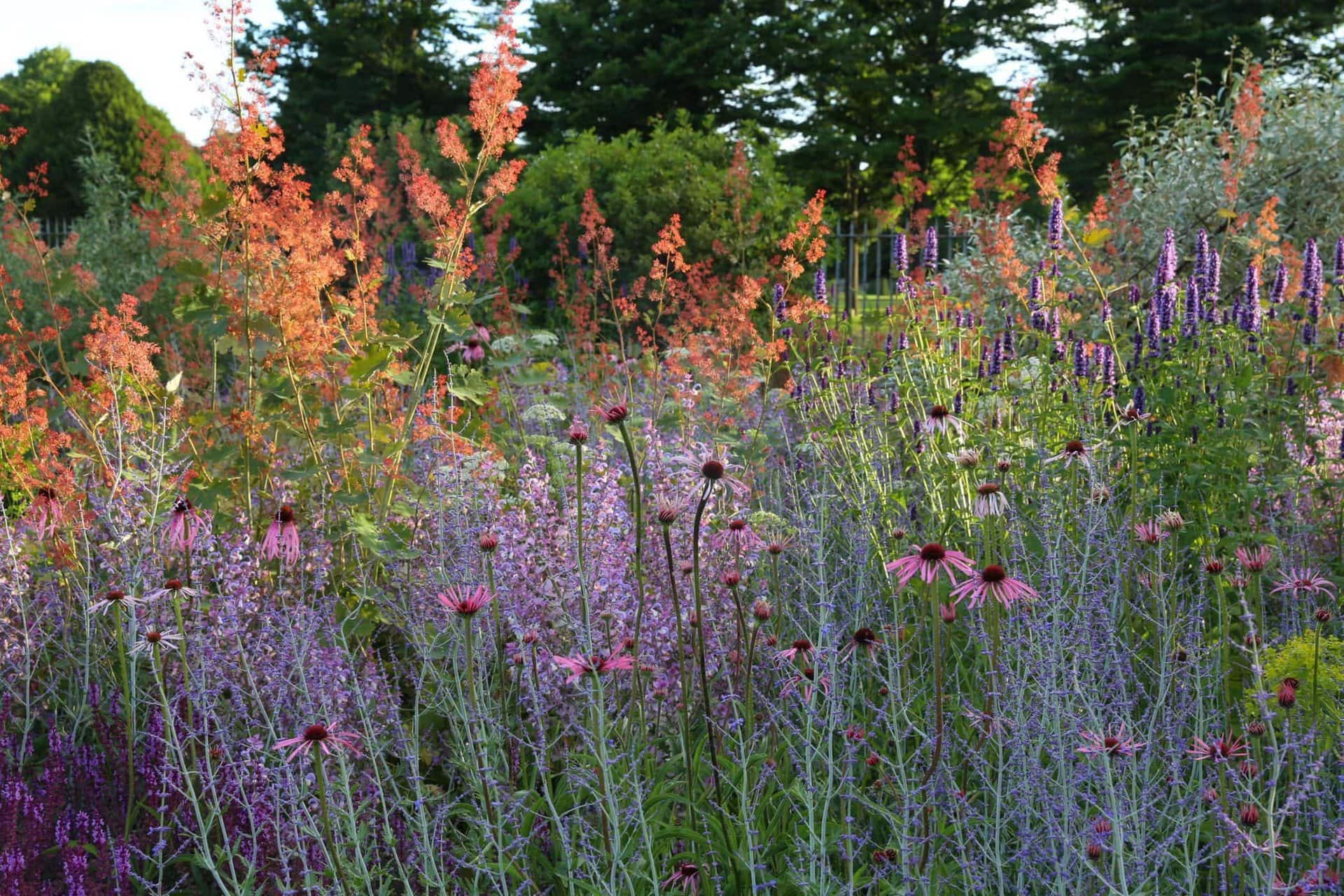 Having wanted to visit for a long time, I made it to Avondale Nursery near Coventry. I knew this nursery must have a good selection, because it seems like half of the perennials on the Wisley Trials field come from there. They have a library garden where much of their stock can be seen growing in open ground; an invaluable resource when choosing plants. Having been looking for years, I came away with all sorts, including a Thamnocalamus crassinodus 'Kew Beauty'; a rare and exquisite tightly clump-forming bamboo with tiny leaves and blue-grey canes.
That day, I carried on south via the fantastic Cotswold Garden Flowers where I picked some hardy agaves (A. boldinghiana and A. utahensis subsp. kaibabensis) among other things, dropped by Hidcote Gardens and ended up at Panglobal Plants in Gloucestershire. This is probably one of Europe's best nurseries for unusual plants and those new to cultivation.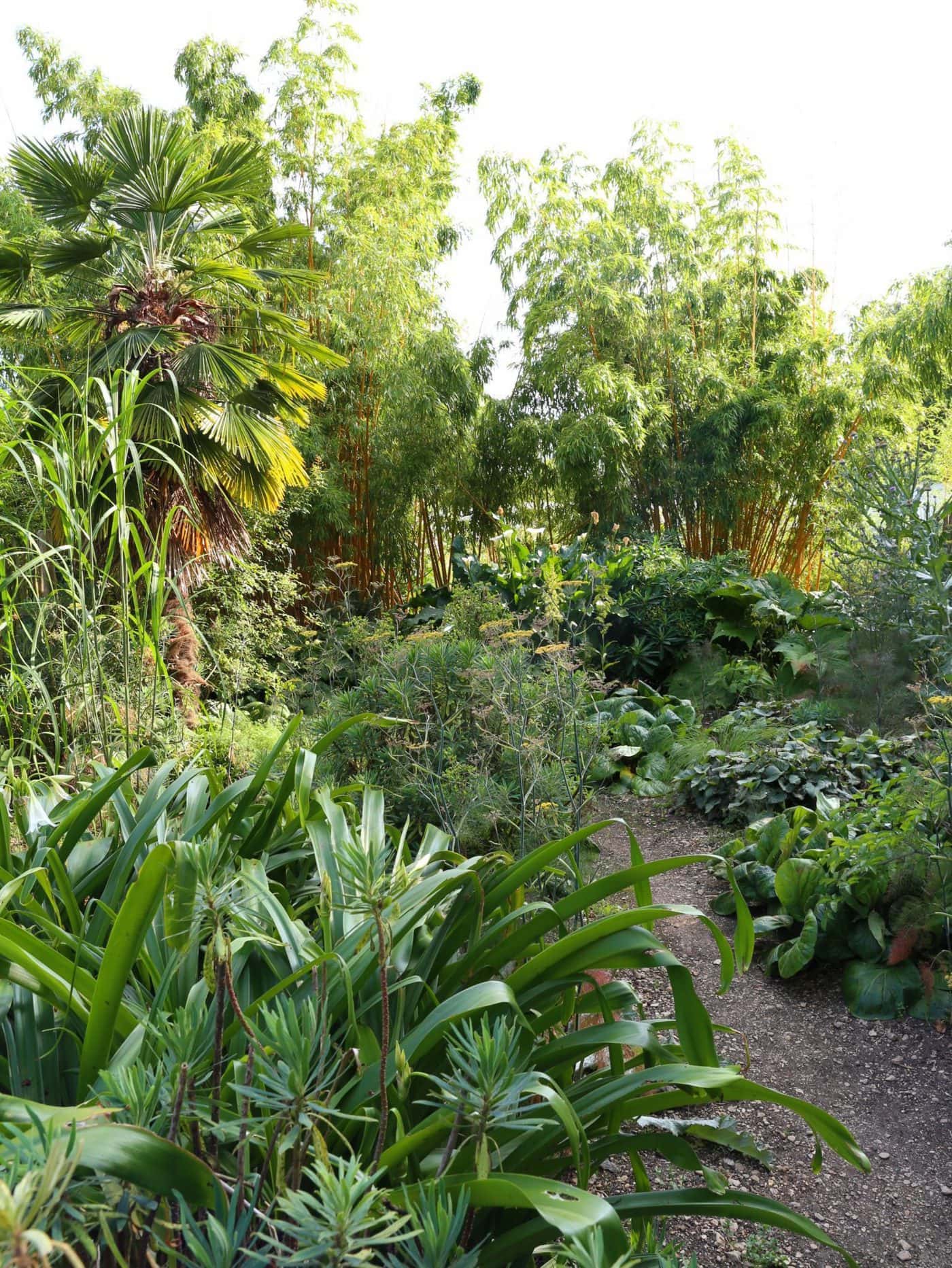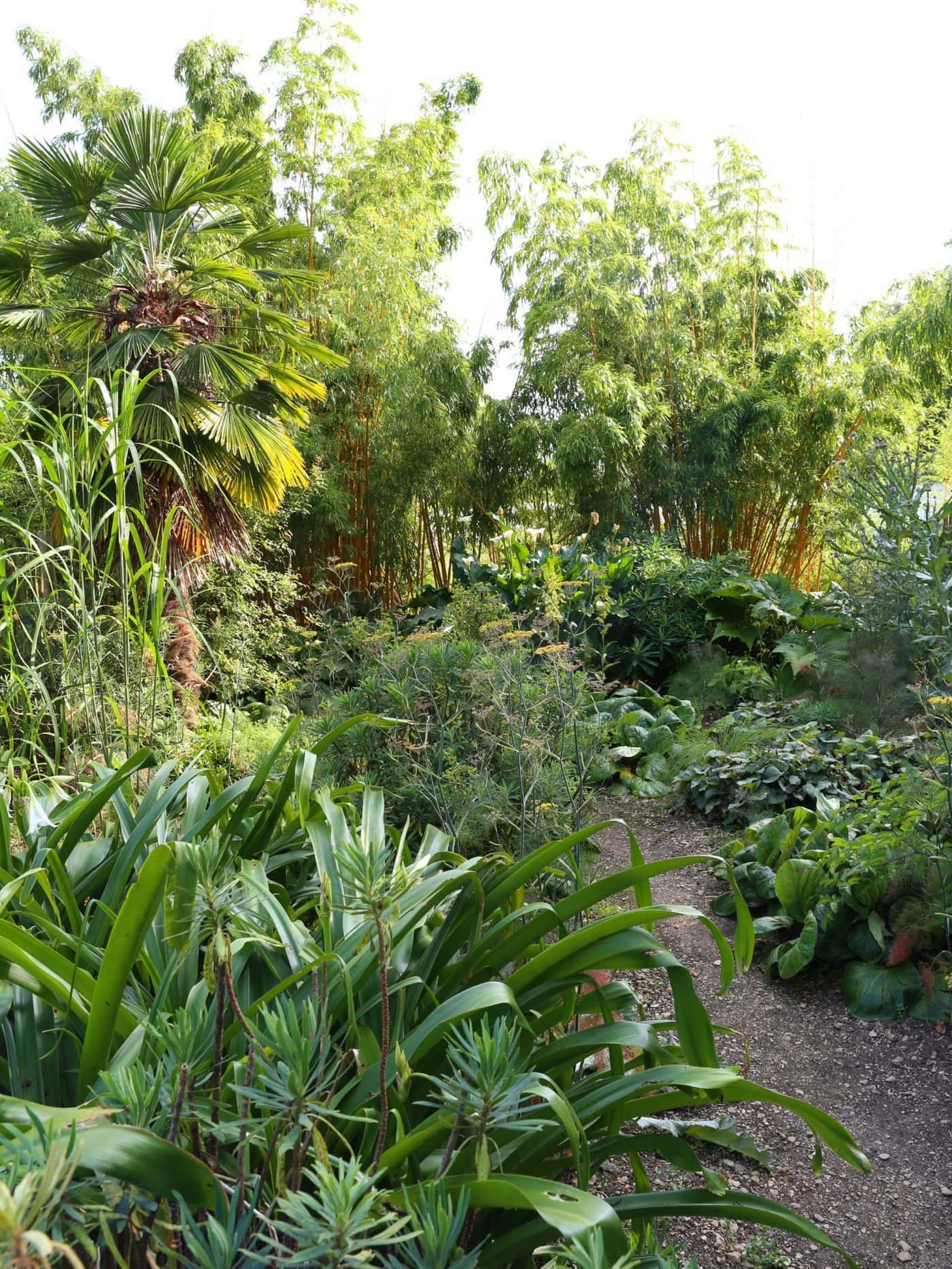 The small agaves in my car seemed a little outshone by the jaw-dropping whoppers that hold fort in the centre of their garden. Sat proud on a big mound of sand and gravel are a colony of Agave montana, and the whale's tongue agave, Agave ovatifolia. While I plan to keep my agaves in pots and bring them under glass during long wet periods, a shelter is erected over these beauties to keep them dry over winter.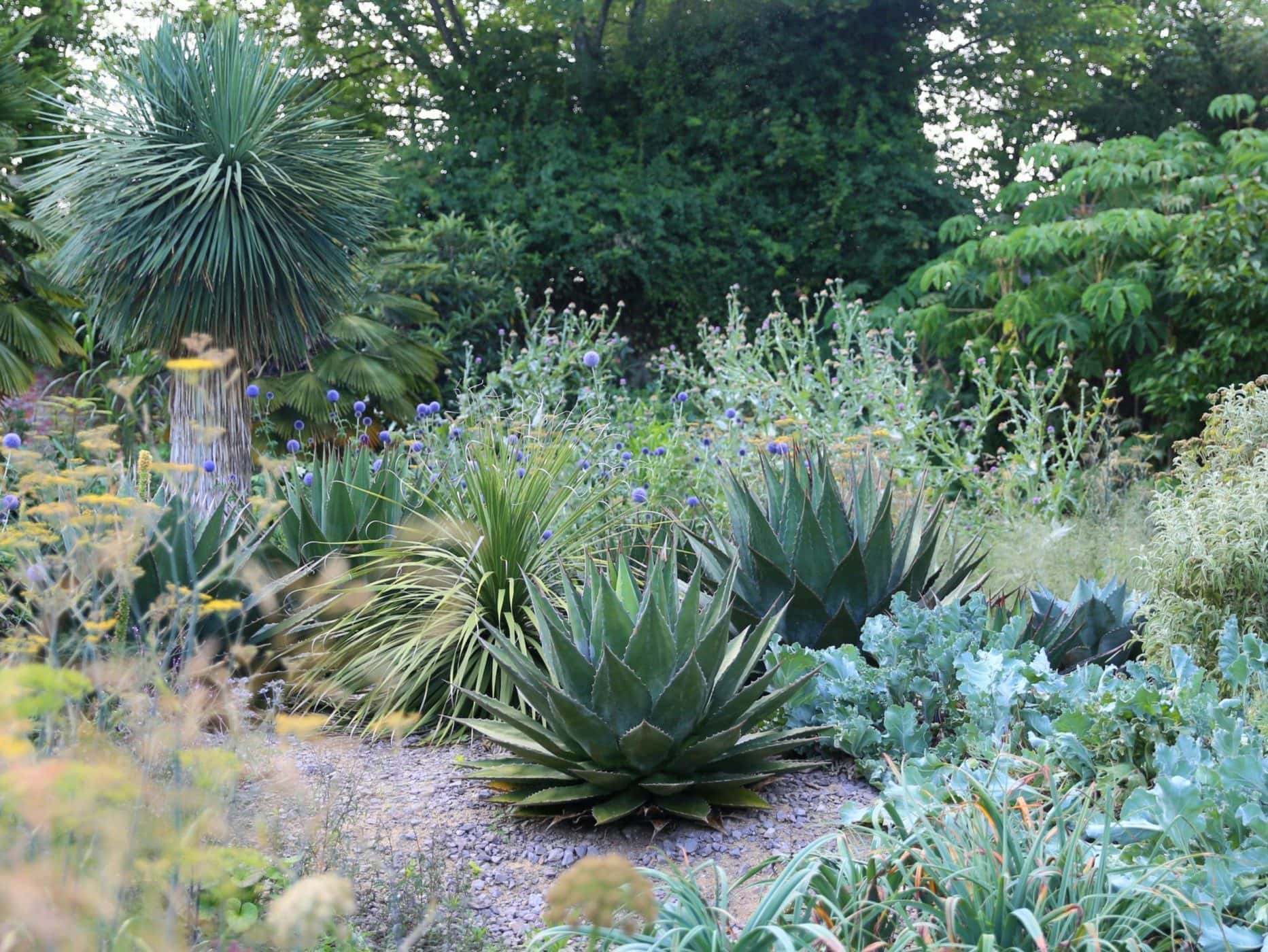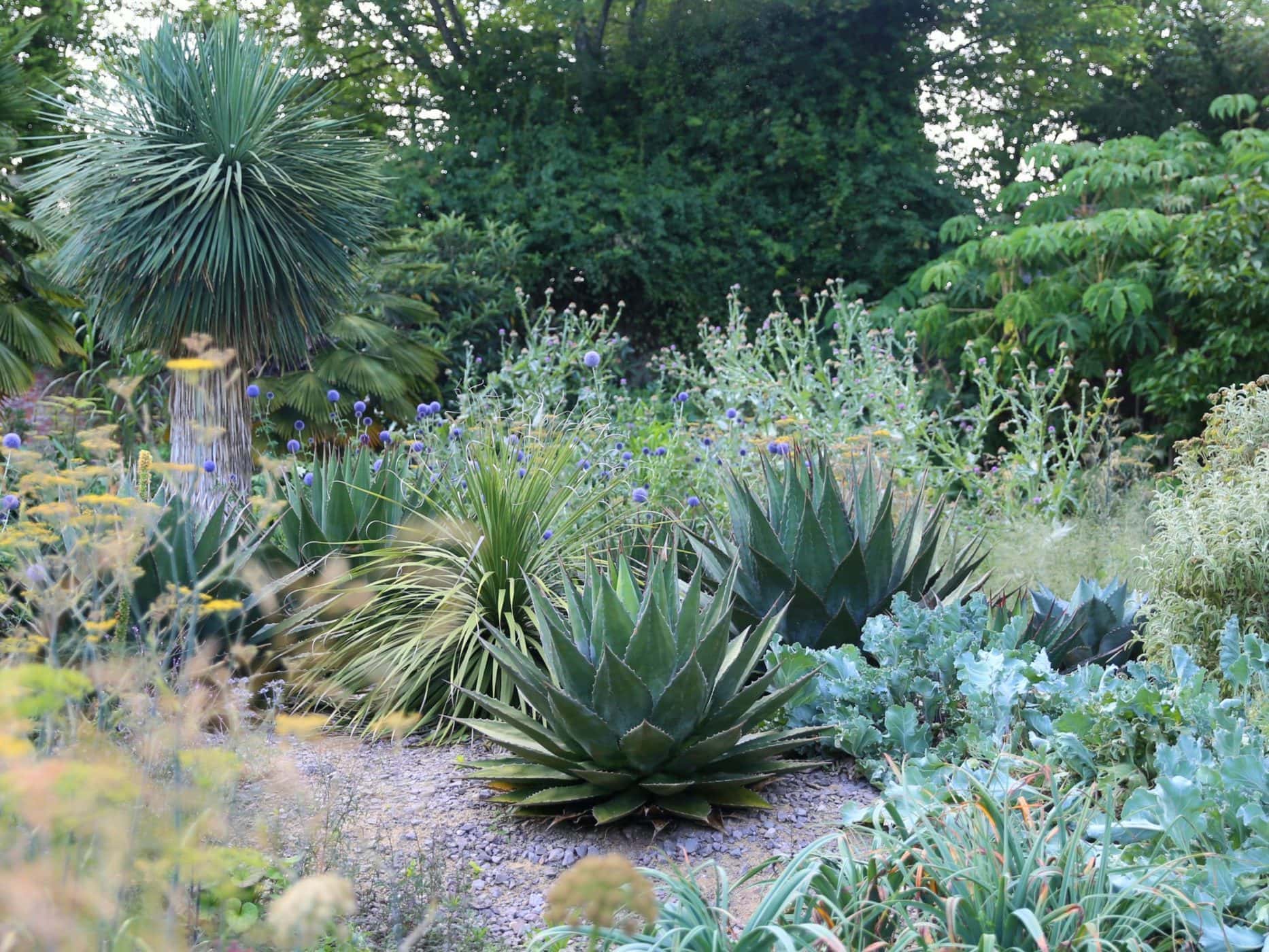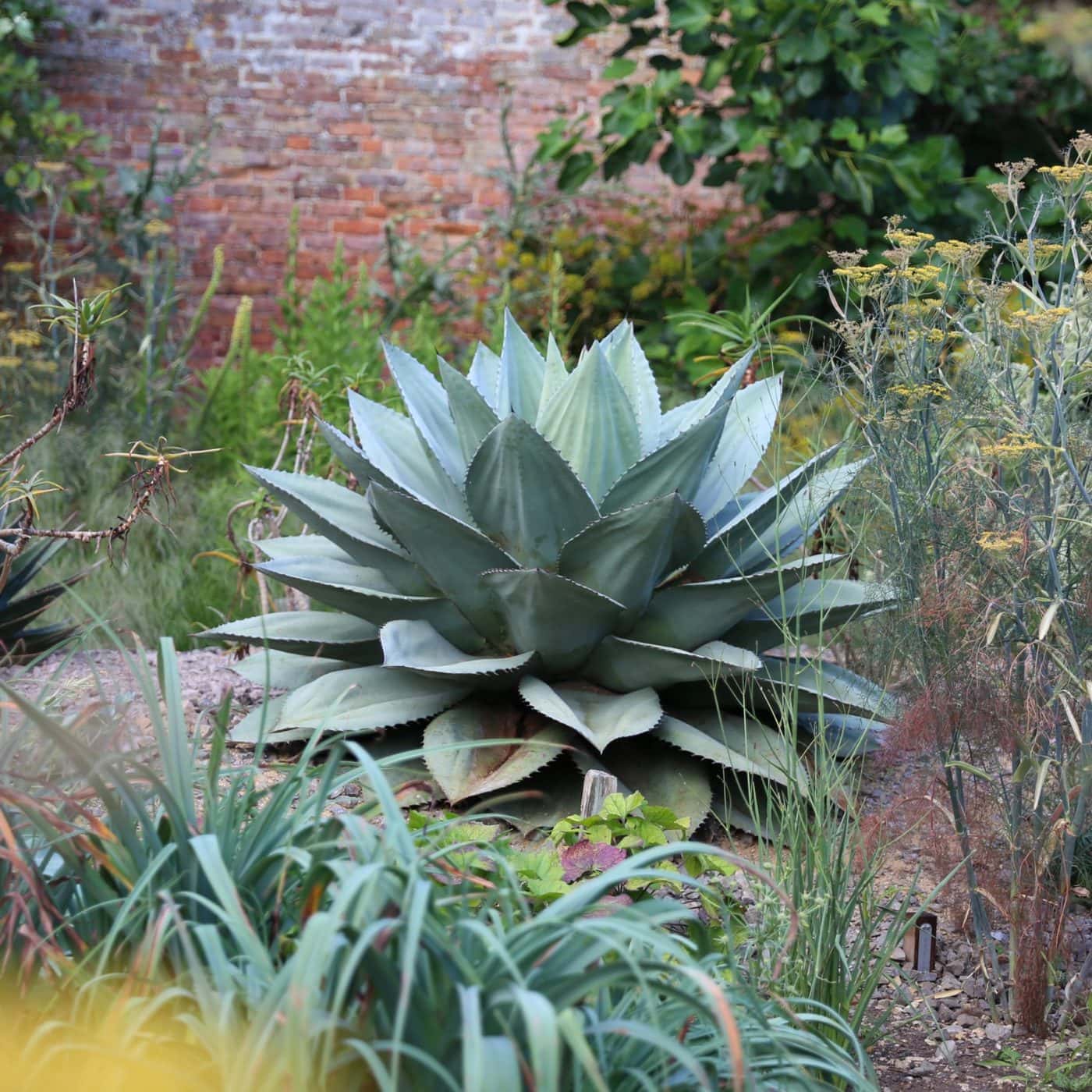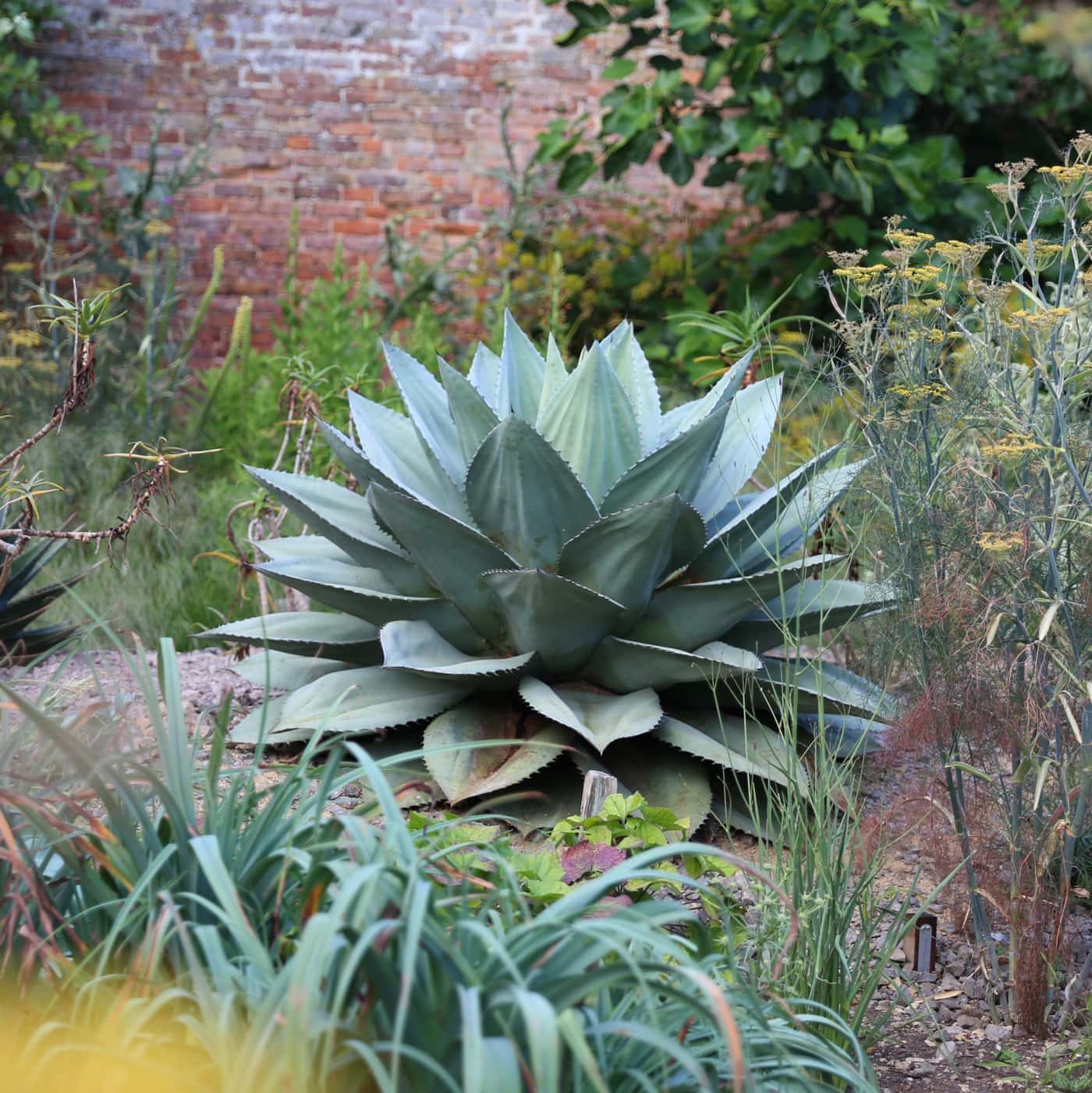 In the dappled shade of bamboos, there was an incredible hellebore; Helleborus multifidus subsp. hercegovinus. There are four subspecies of this genus, which runs from Sicily through most of Italy, up to northern Yugoslavia. This subspecies only grows in a small area of southern Yugoslavia, in the mountains just inland of the coast. It likes open or semi-shaded rocky terrain often under scrubby trees, growing alongside Crocus, Cyclamen, Euphorbia myrsinites, and Scilla. The leaves are highly divided, to the point that as many as 185 divisions have been counted on a single leaf.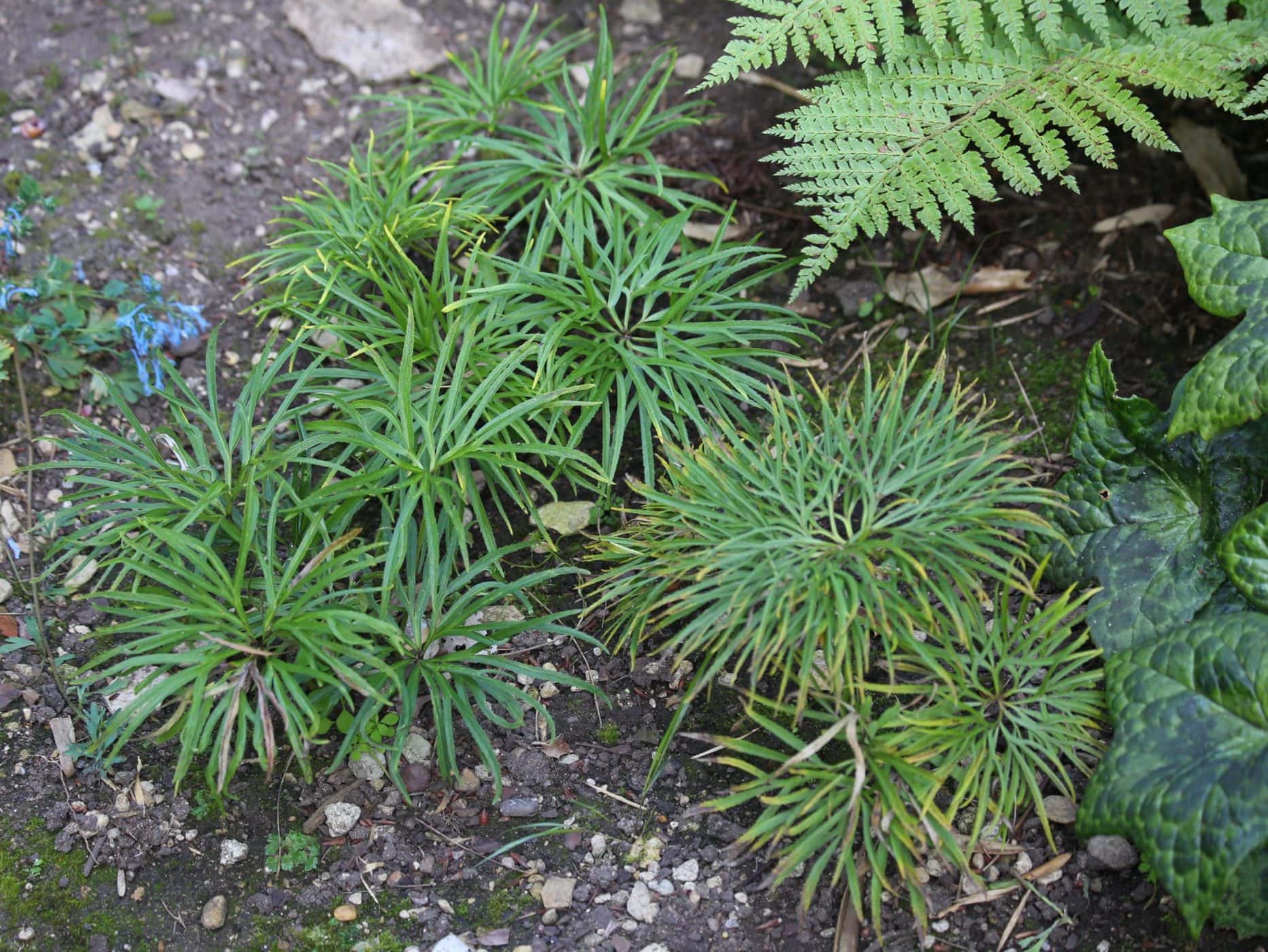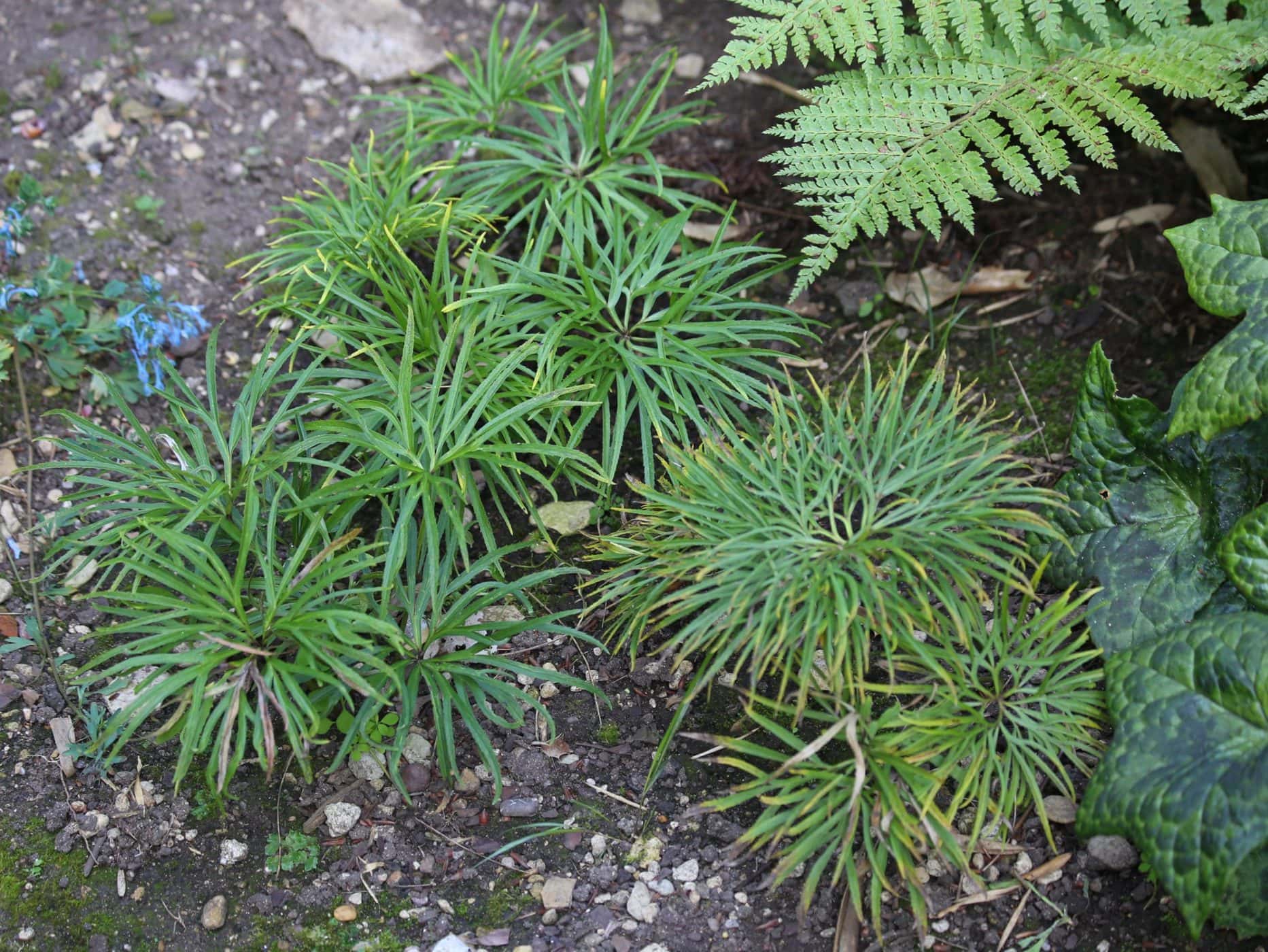 At the heart of the garden, Echinops sphaerocephalus 'Arctic Glow' formed a cosmos of fuzzy white baubles buzzing with bees, beneath swooping seedheads of the most graceful pampas grass; Cortaderia richardii.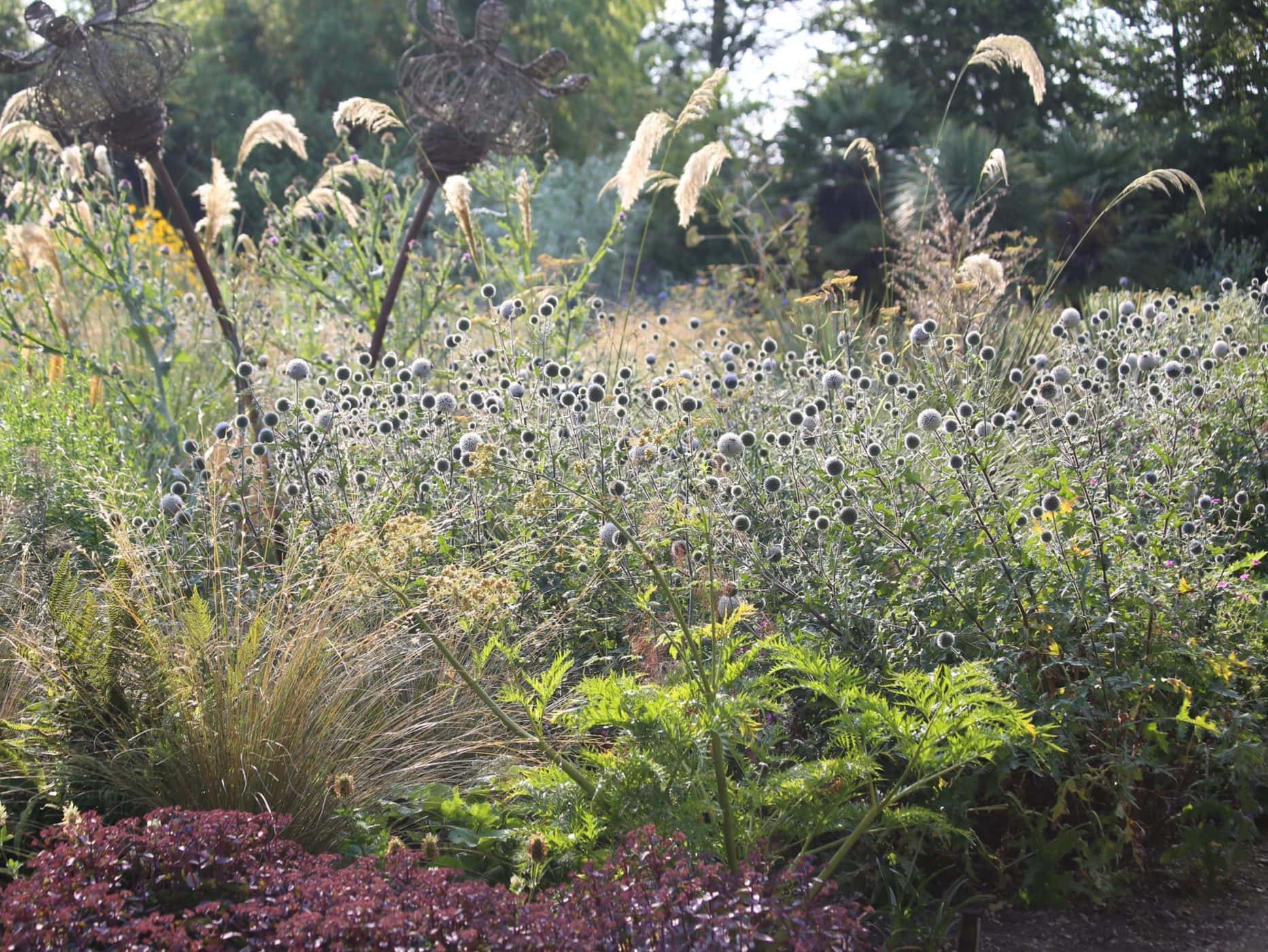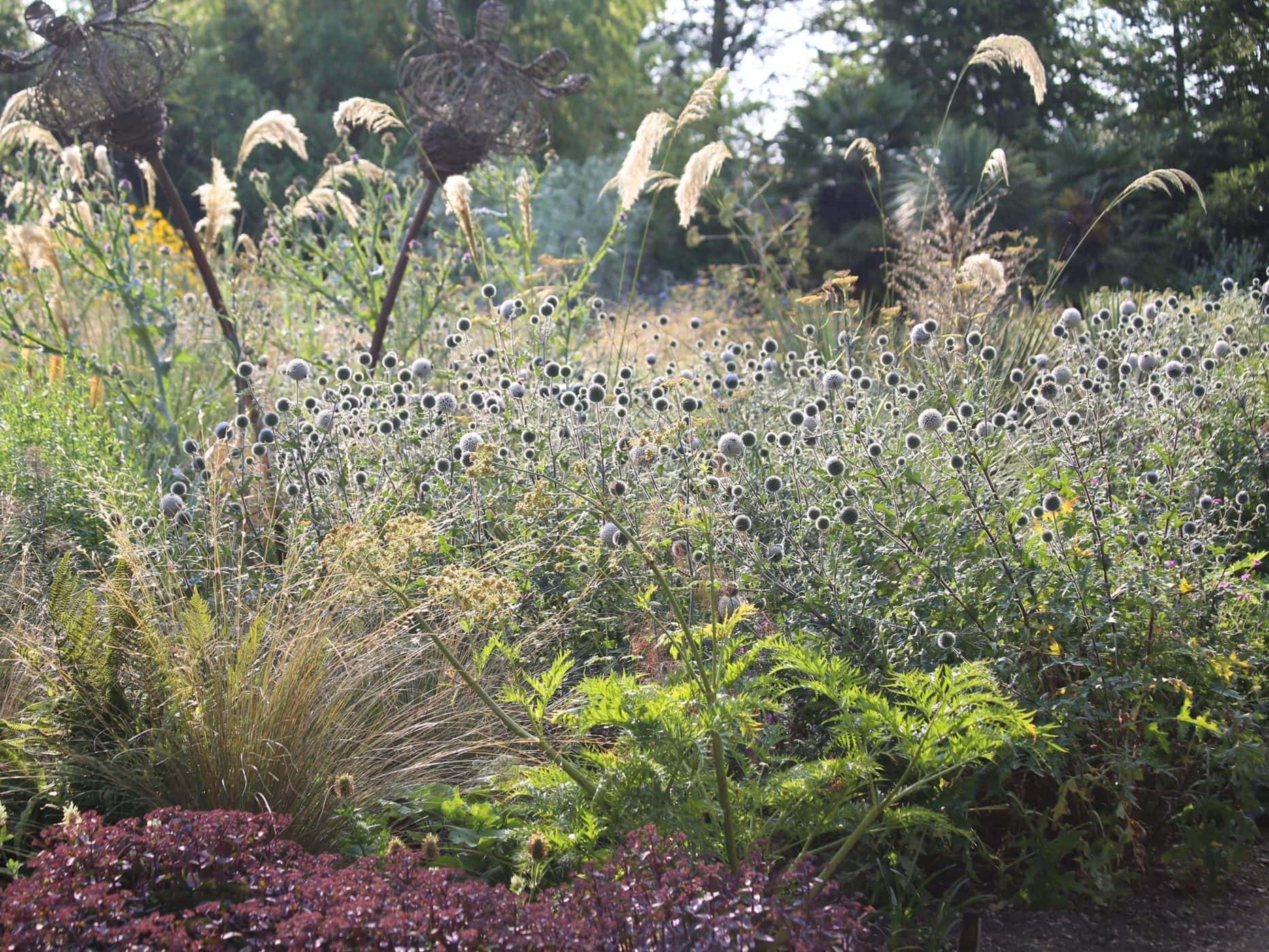 Just recently it's been good to get back to Sheffield, to our home garden and allotment, where the newly gained plant treasures are settling in well.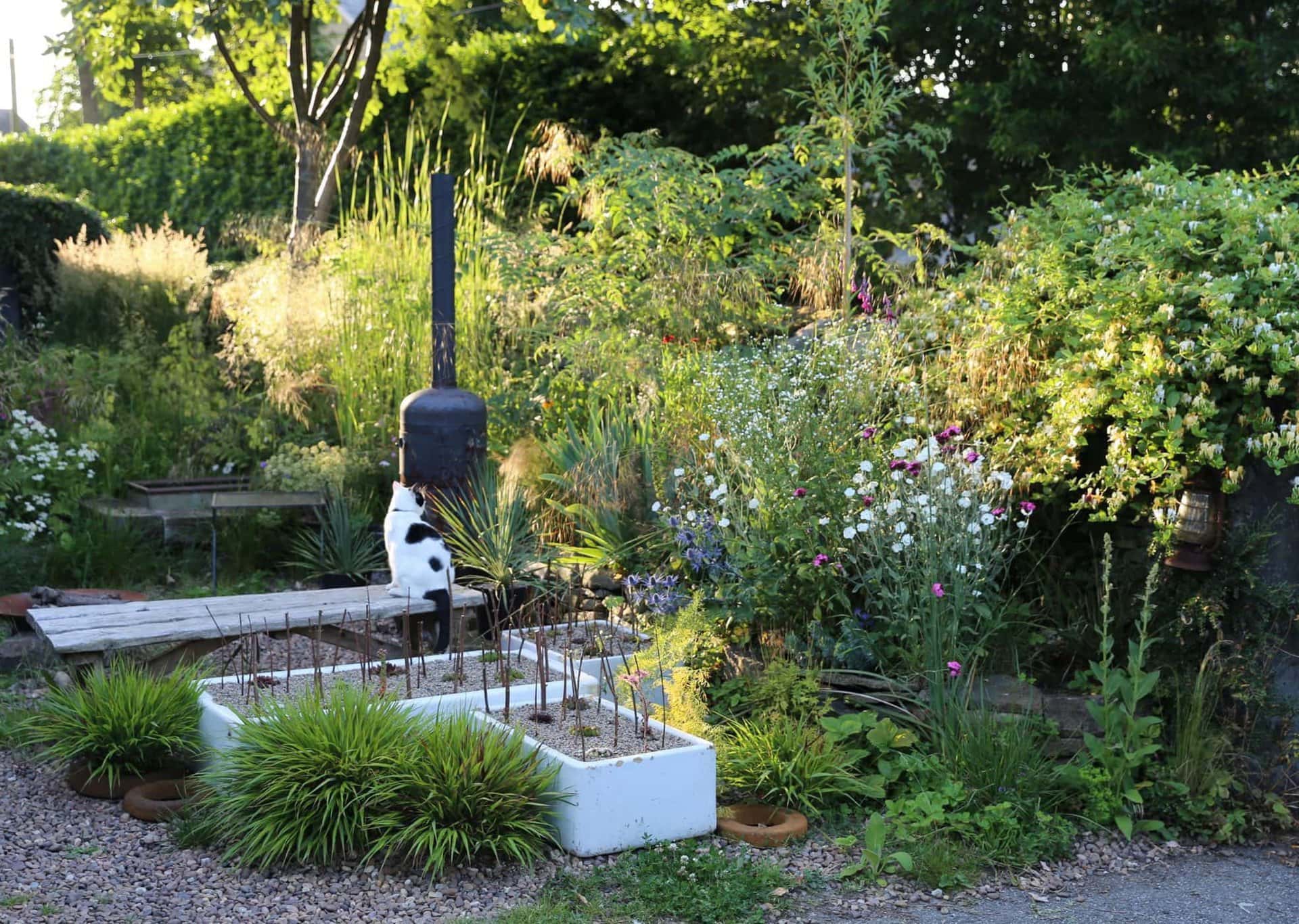 ---

Owen joined the Bestall & Co planting and aftercare team in spring 2019. He is an RHS qualified horticulturist, holding a full Level 3 Diploma in Horticulture, and recently came in the top 3 at the Northern Regional Final of The Young Horticulturist of the Year 2019. After first doing a foundation diploma in Fine Art, he went on to gain a degree and masters in Plant and Soil Science from the University of Sheffield in 2014. Owen worked as a researcher on various field research projects in Alaska, Panama and Borneo. When not away in the field, he became obsessed with visiting gardens and nurseries across the British Isles and the Netherlands, developing his own garden, and then taking on a walled allotment garden as a personal project. He realised his true passion was in horticulture, and so moved away from academia and into the world of specialist plant nurseries and professional gardening.
Owen is now studying the Wisley Diploma, but continues to write articles for us on a monthly basis, and we're delighted to maintain contact with such a passionate and knowledgable plantsman.
All author posts