Best nurseries for perennials and grasses
If you hadn't already noticed, fussy old fashioned perennials are falling out of fashion to make way for 'new perennials'. This term means they generally require no fussy treatment – they are strong plants that don't need staking or special feeding, are mostly pest and disease free, and grow well in average garden soil. New perennials are also chosen to have a long season of interest and look good through winter. They hold up their structure and seed-heads to provide form and texture until they get the chop in early spring. Think genera like Miscathus, Salvia, Veronicastrum, Helenium, Rudbeckia, and Sanguisorba. These plants have enabled a more ecologically-minded style of gardening come to the fore, with less water, pesticides and fertilisers, and better habitat provision for wildlife.
Many have actually been on the market for 20-30 years or more. However, big nurseries and garden centres follow consumer trends and don't lead them, so the conservative tastes of many gardeners means that what you see on the shelves moves with the times very slowly, when the world of contemporary horticulture is racing ahead. Superstars such as Piet Oudolf and Tom Stuart-Smith showcase a relatively fresh pallet of perennials and grasses, that may have got you asking where the best nurseries for perennials and grasses are.
Best nurseries for perennials and grasses: Dove Cottage, West Yorkshire
Since opening in 1996, Stephen and Kim Rogers have come to grow and select probably the best range of hardy late summer flowering 'new perennials' and grasses in the UK.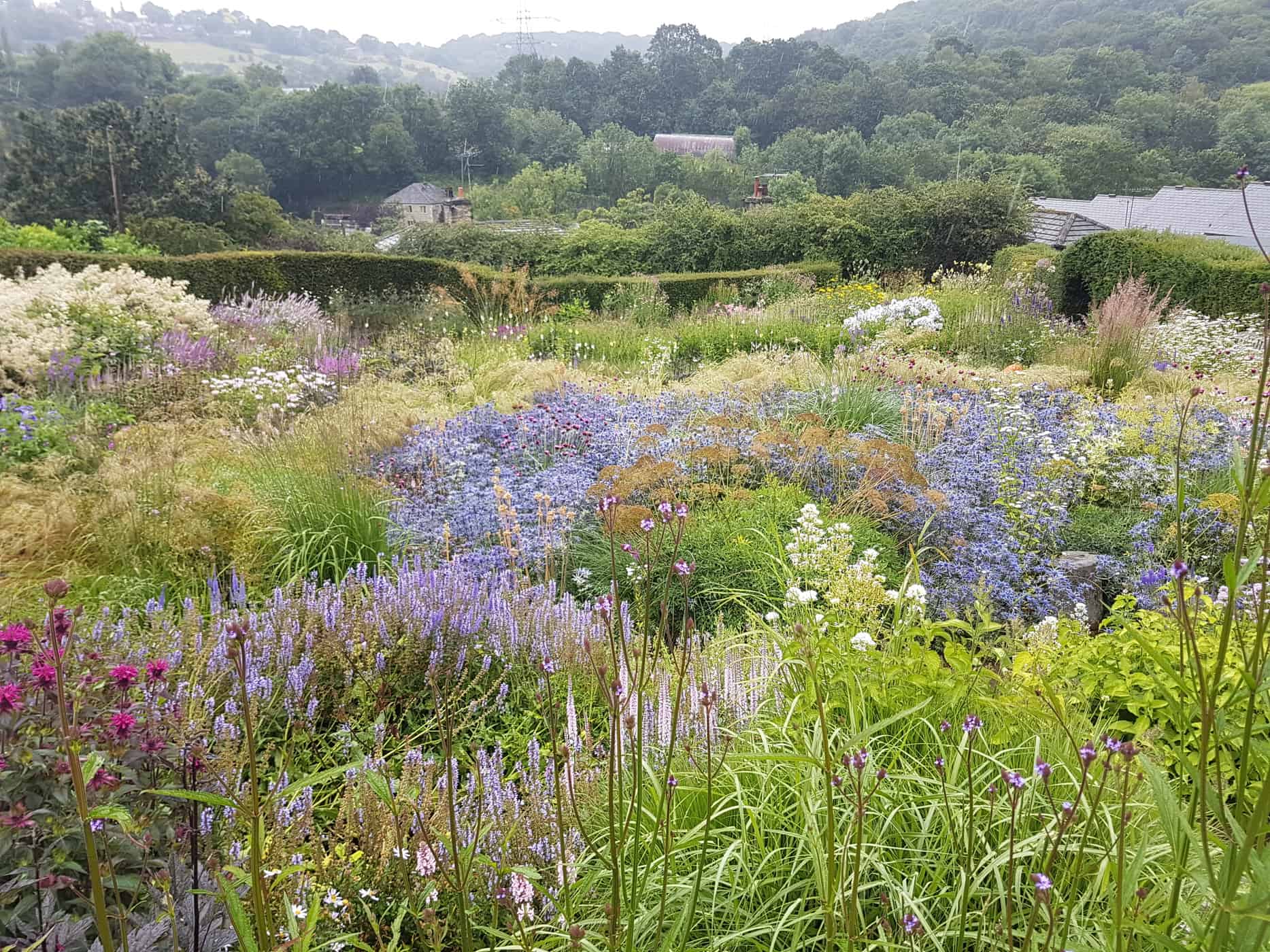 The garden alone makes any journey to visit worthwhile, and there is no garden in the north that rivals Dove Cottage for late season drama and an all-consuming sense of beauty. Plants are allowed to truly be themselves and express their wild side, where plants self-seed in the cracks and crevices to form tiny microcosms. Sited on a north-facing hillside and grown in deliberately poor gritty soil you can see these plants are tough.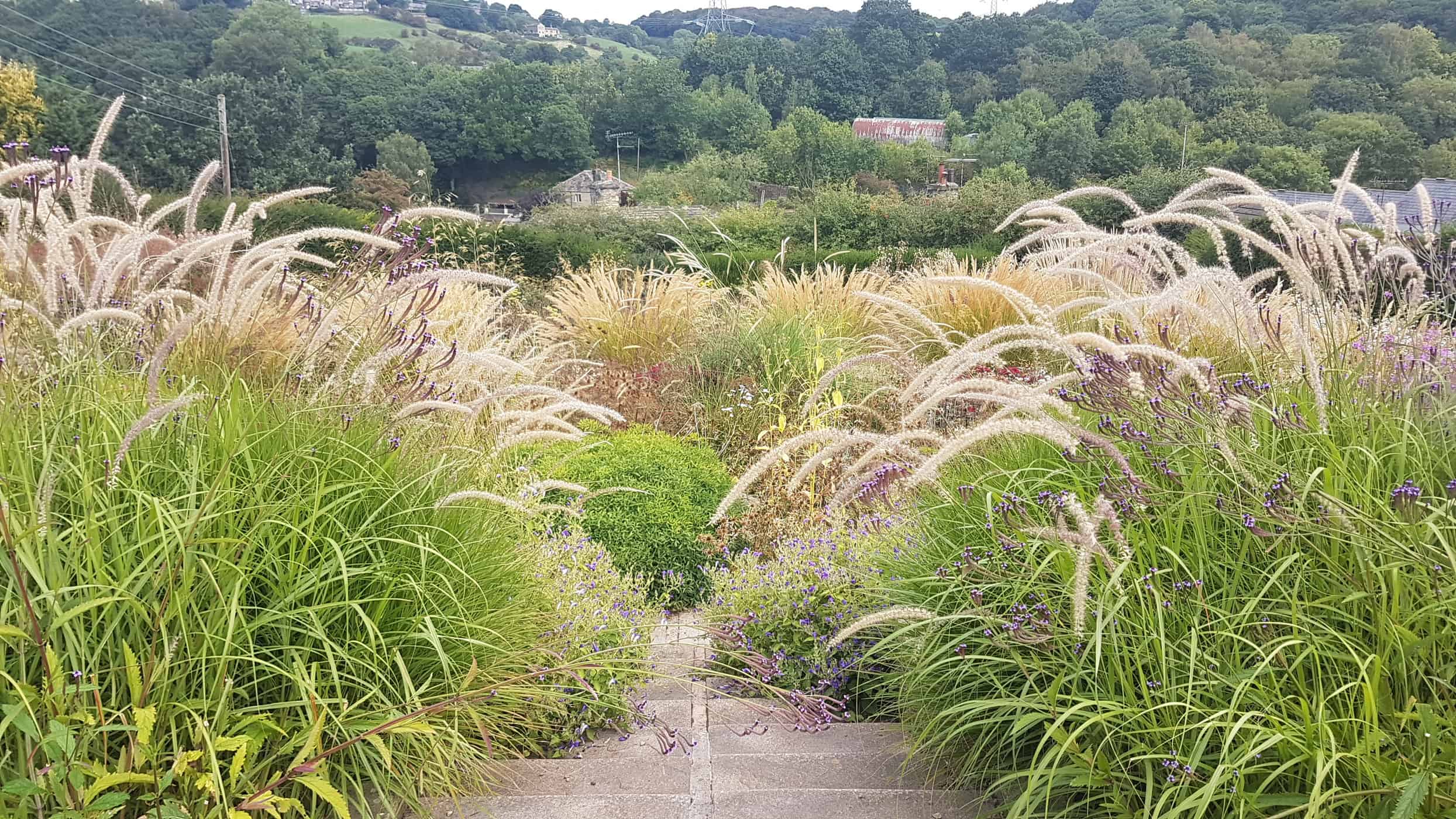 Their stock list is regularly enriched following plant-seeking trips to nurseries around the UK and Netherlands, and some varieties were gifted from the master of perennials, Piet Oudolf. I picked up some really vivid mildew-resistant monardas and asters on my last visit. They generally don't do online order but they are certainly worth a visit, and you can see mass perennial plantings at Trentham Gardens and Chatsworth en route if you're coming from down south.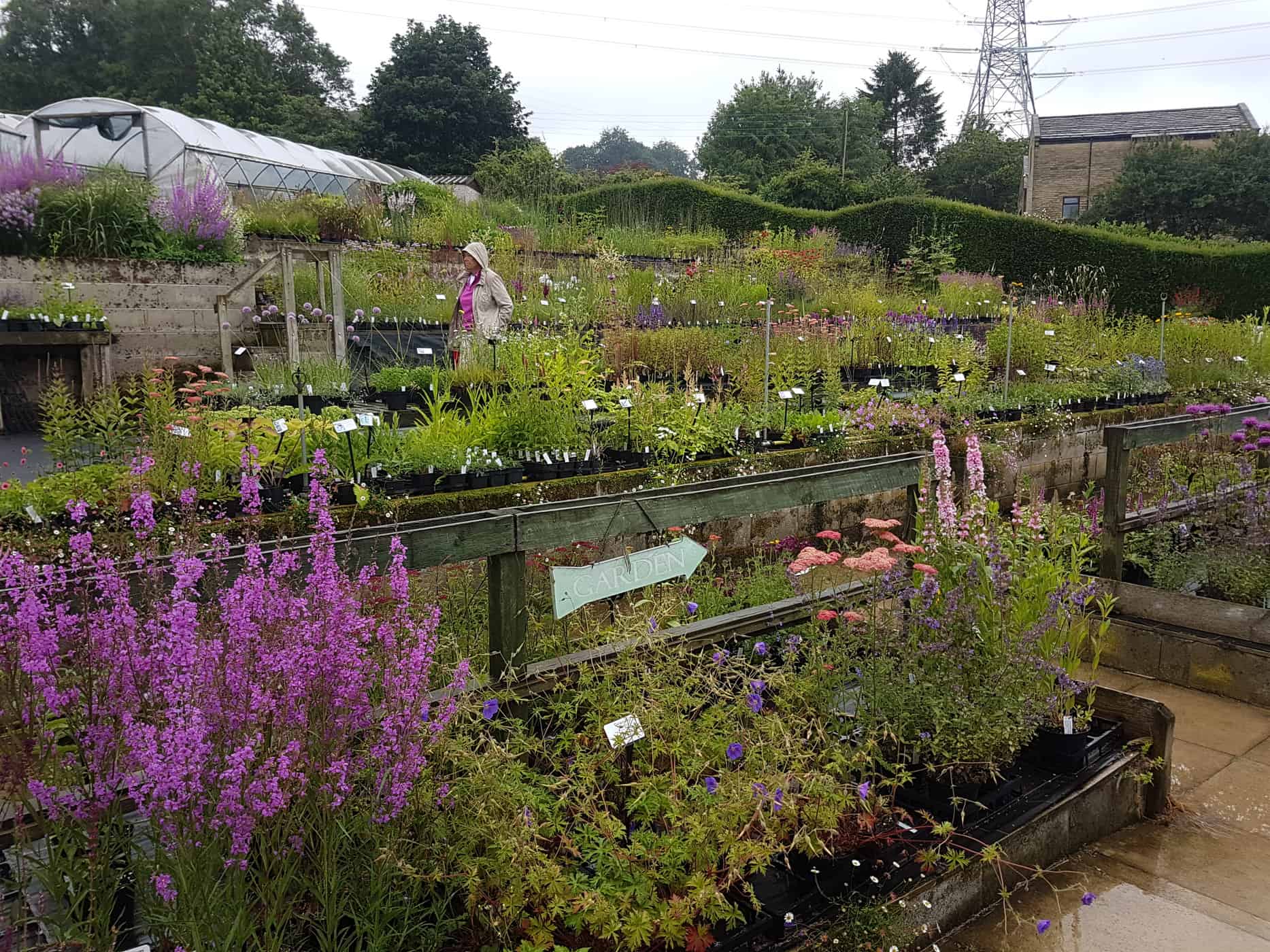 Best nurseries for perennials and grasses: Marchants Hardy Plants, East Sussex
Graham Gough started Marchants in 1998, and have since become famous for growing dependable perennials and grasses of the 'new perennial' type. The vast range at larger nurseries can be somewhat overwhelming, whereas Marchants operates on a more personal scale, with fewer, better varieties.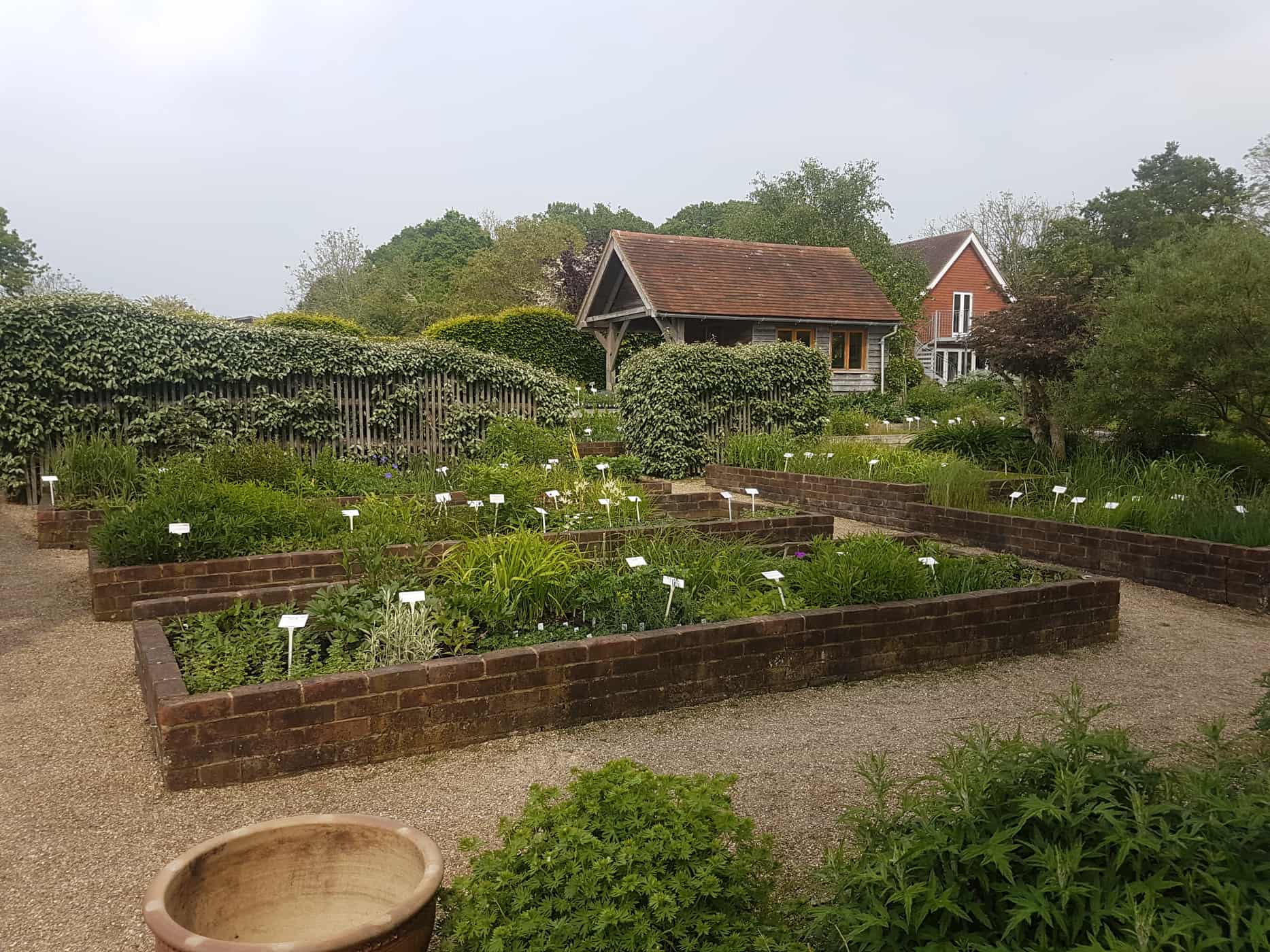 At Marchants, everything is produced on site, and the plants on offer can be seen at full size in the garden and stock beds adjacent to the nursery. There is also a really good shade plants area, and a few choice shrubs too. I finally picked up a Salix purpurea 'Nancy Suanders' there after a while looking. They don't do online order, but you could make a day of it if you visit Great Dixter too.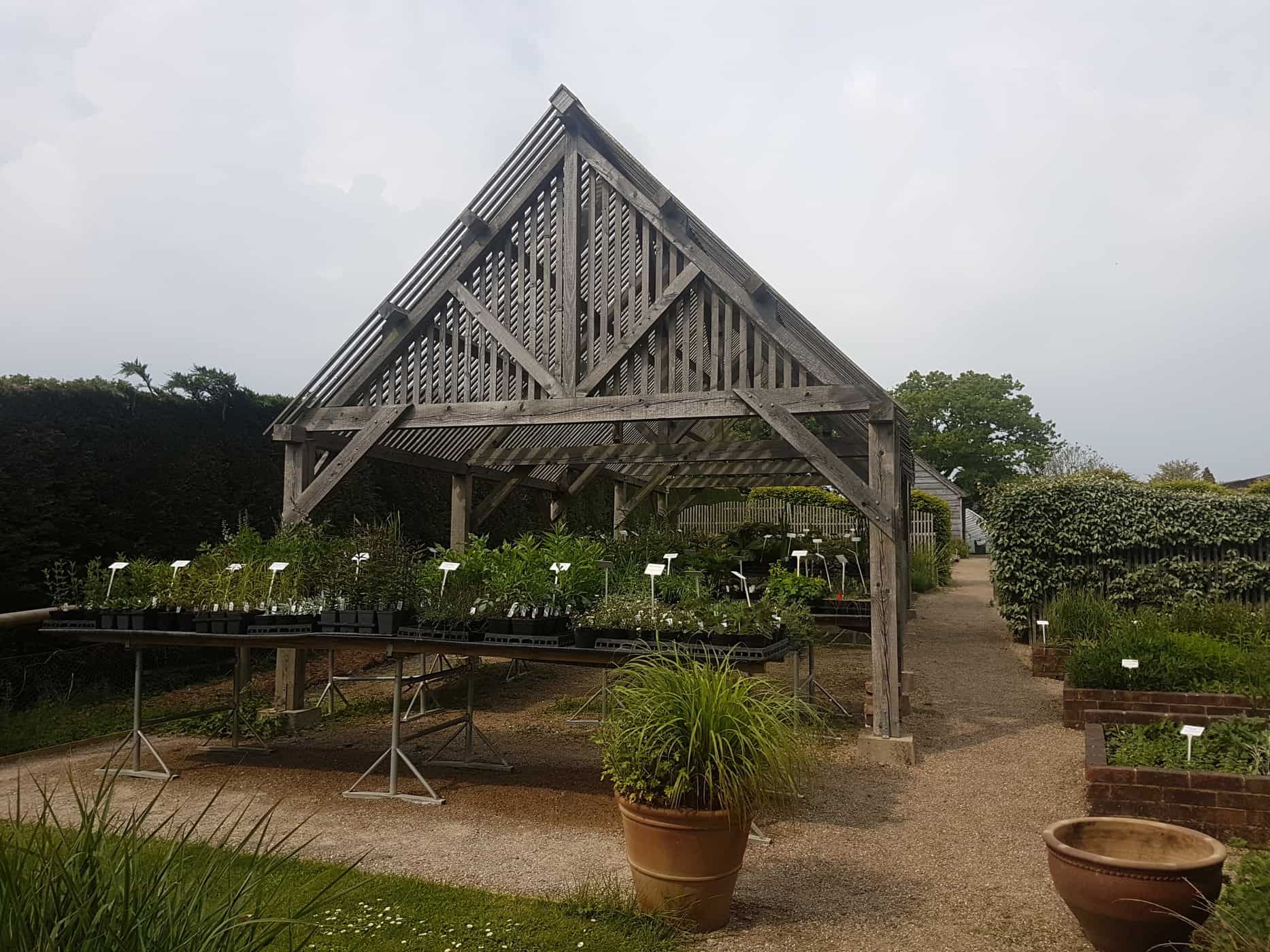 Best nurseries for perennials and grasses: De Hessenhof, Netherlands
When Hans Kramer started De Hessenhoff in 1981, I wonder if he knew there would come a time when there is perhaps no better nursery in the world for hardy perennials? You can wander through the nursery 'mother beds', containing large clumps of stock plants growing in open ground with over 5000 varieties on show. Every year, around 2000 of the best varieties are propagated from this for sale in pots.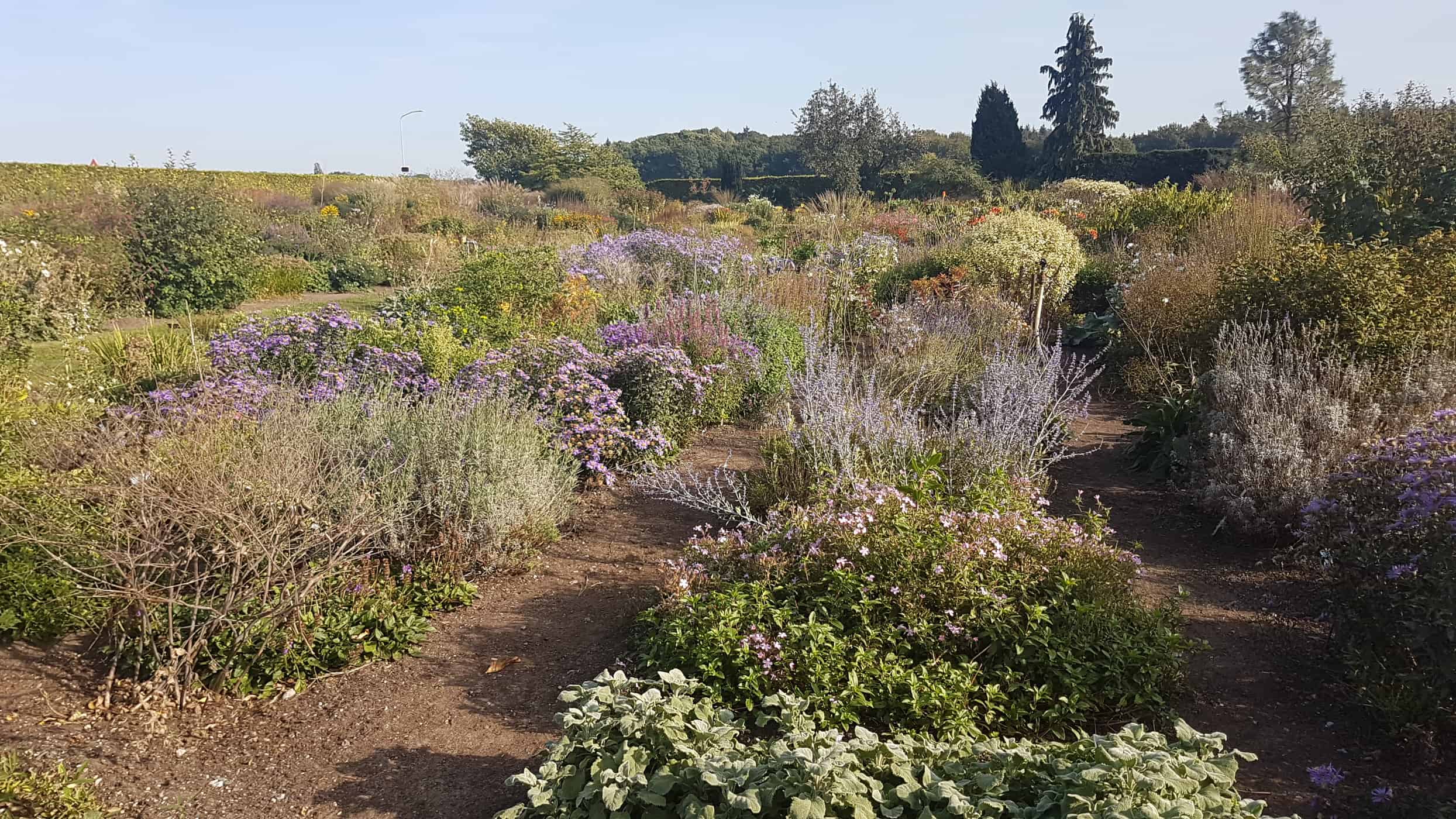 Some of their favourite genera are Baptisia, Actea, Clematis, Geranium, Persicaria, Phlox, Sedum and Thalictrum; you'll find a large number of varieties of these. Many of the best plants you'll find in the UK hardy perennial nurseries will have originated or come via De Hessenhof, although british nurseries do feed into the dutch ones too.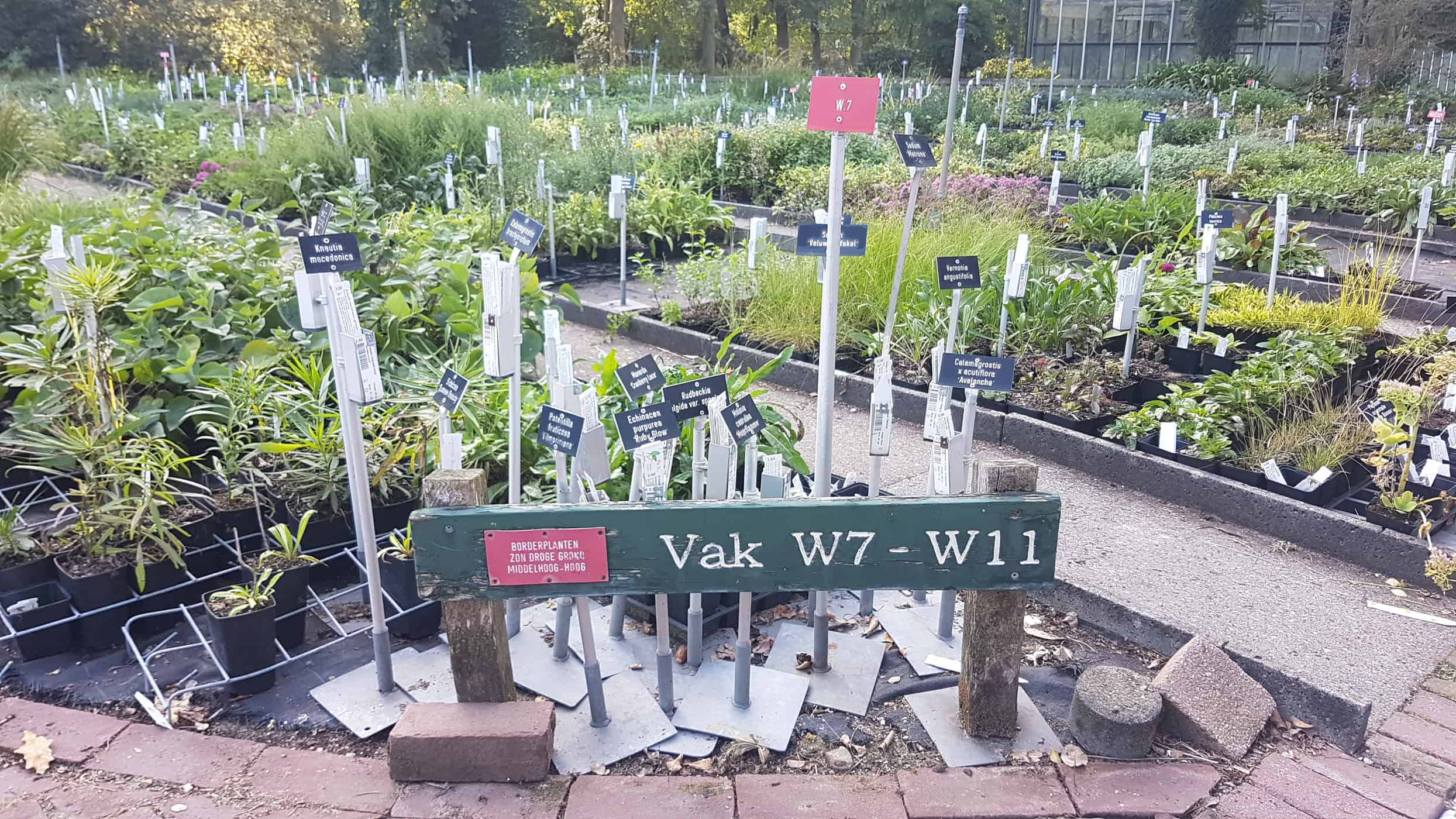 I last visited De Hessenhof in summer 2018 on the way back to Amsterdam after visiting Hummelo, the now private home garden of Piet Oudolf. I was traveling on megabus and public transport and had to walk away with an empty bag and a heavy heart. They don't do online order, but it's worth the visit especially if you can bring purchases back in your car. Always check the rules about bringing plants into the UK from Europe. They don't do online order but they really are worth a visit.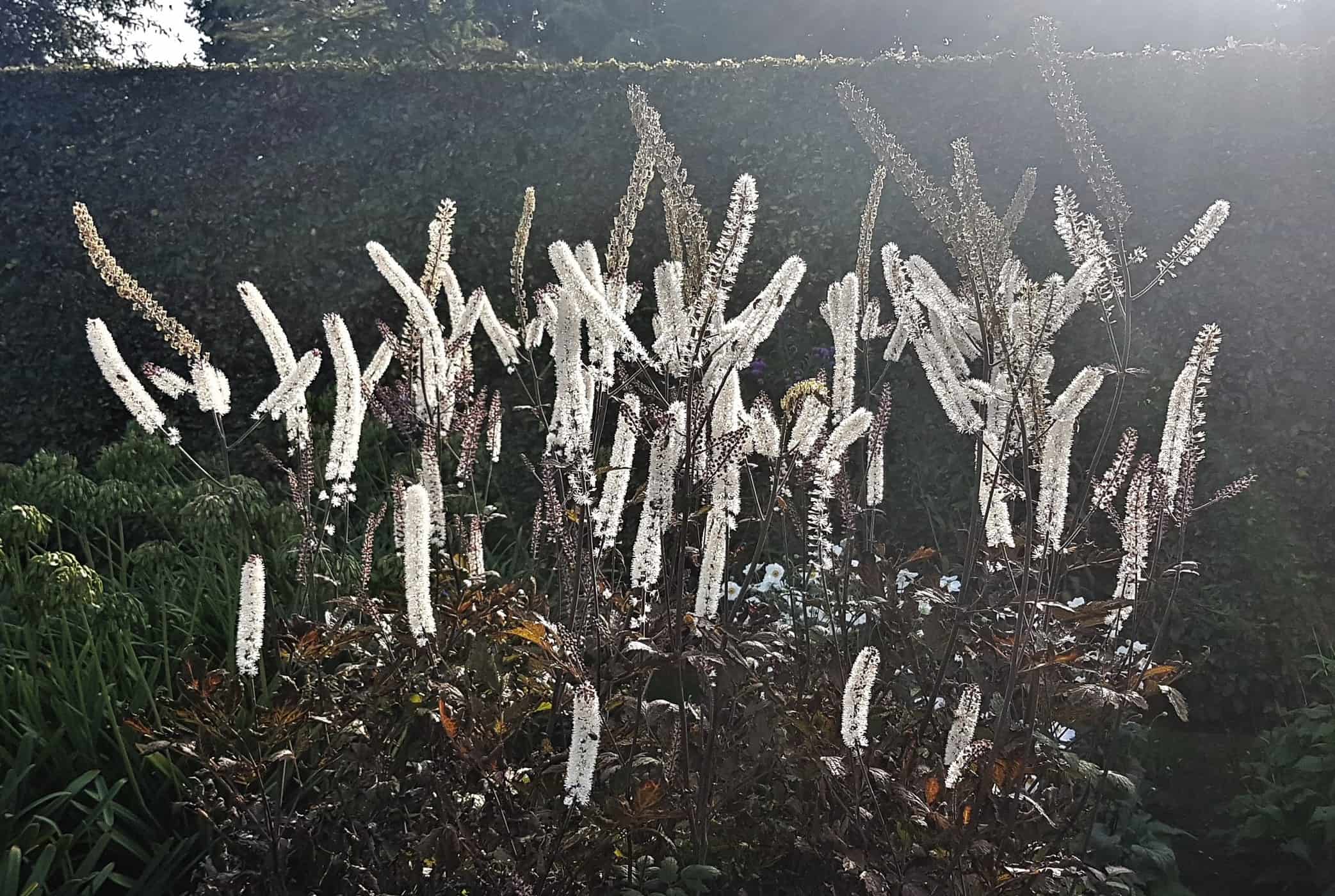 Best nurseries for perennials and grasses: Knoll Gardens, East Dorset
Without doubt the best nursery in the UK for grasses, sedges and other grass-like plants. Niel Lucas, who owns and runs Knoll, literally wrote the textbook on it. The garden showcases how you can use grasses in different contexts.From the deepest driest shade up to the high drama of a sunny tall prairie planting.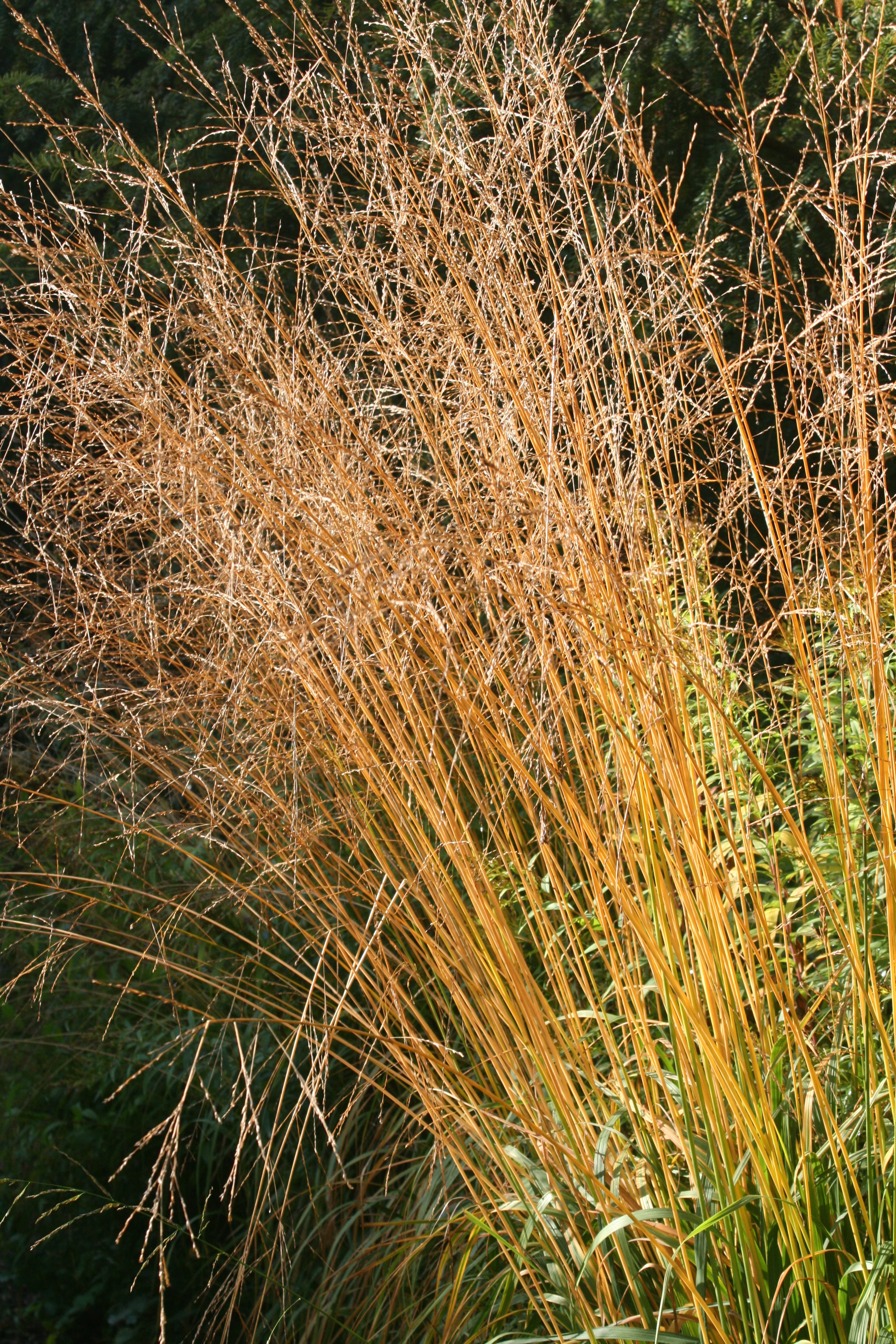 The nursery stocks a tremendous range of grassy plants for all situations. The dependable and low-maintenance nature of grasses and rising interest in naturalistic styles of planting, has seen a huge rise in the popularity of grasses. They do online order.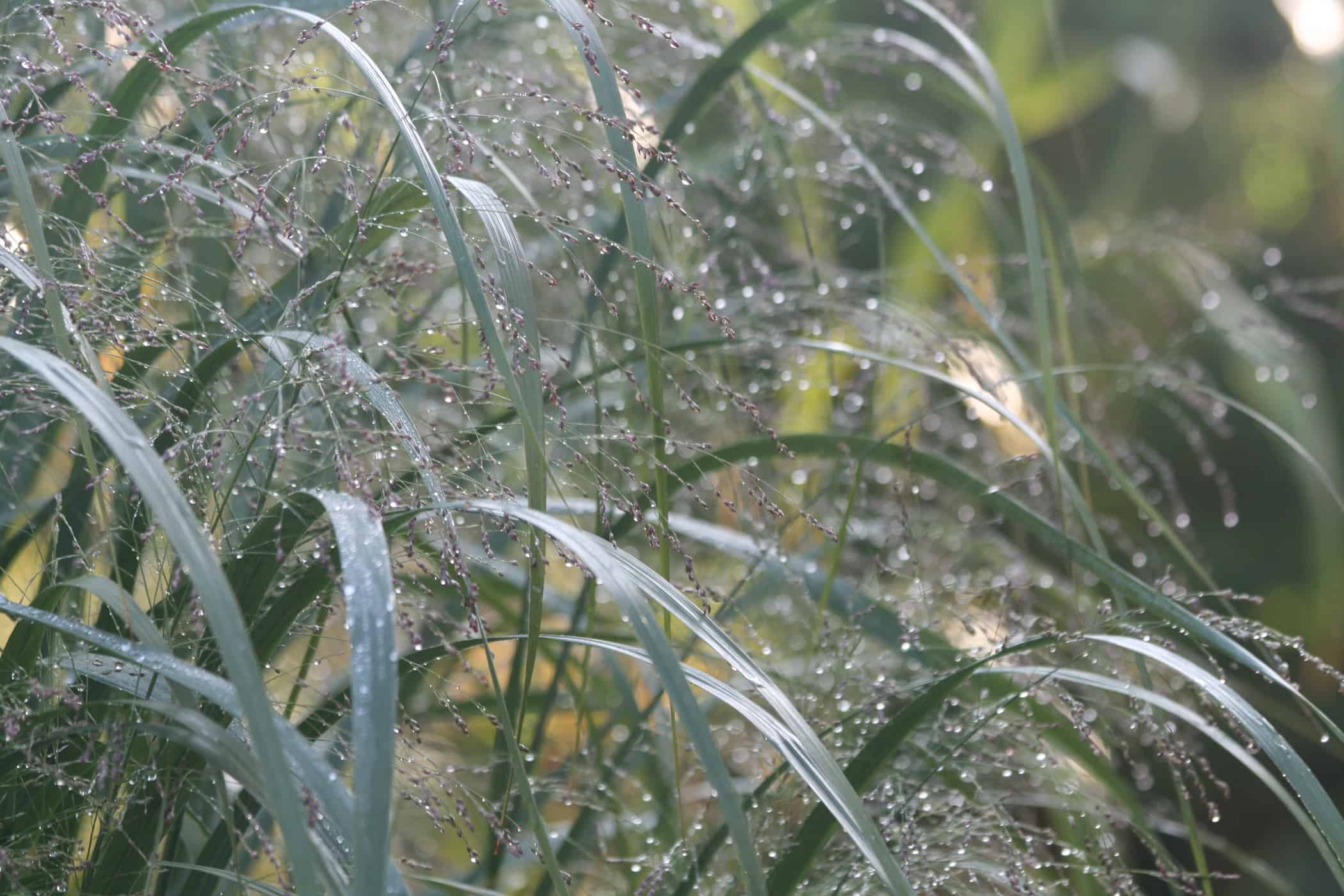 ---

Owen joined the Bestall & Co planting and aftercare team in spring 2019. He is an RHS qualified horticulturist, holding a full Level 3 Diploma in Horticulture, and recently came in the top 3 at the Northern Regional Final of The Young Horticulturist of the Year 2019. After first doing a foundation diploma in Fine Art, he went on to gain a degree and masters in Plant and Soil Science from the University of Sheffield in 2014. Owen worked as a researcher on various field research projects in Alaska, Panama and Borneo. When not away in the field, he became obsessed with visiting gardens and nurseries across the British Isles and the Netherlands, developing his own garden, and then taking on a walled allotment garden as a personal project. He realised his true passion was in horticulture, and so moved away from academia and into the world of specialist plant nurseries and professional gardening.
Owen is now studying the Wisley Diploma, but continues to write articles for us on a monthly basis, and we're delighted to maintain contact with such a passionate and knowledgable plantsman.
All author posts