Rowans are some of the best natural garden trees, given their naturally compact size, attractive form and foliage, and stunning autumn colours and berries that last through into winter.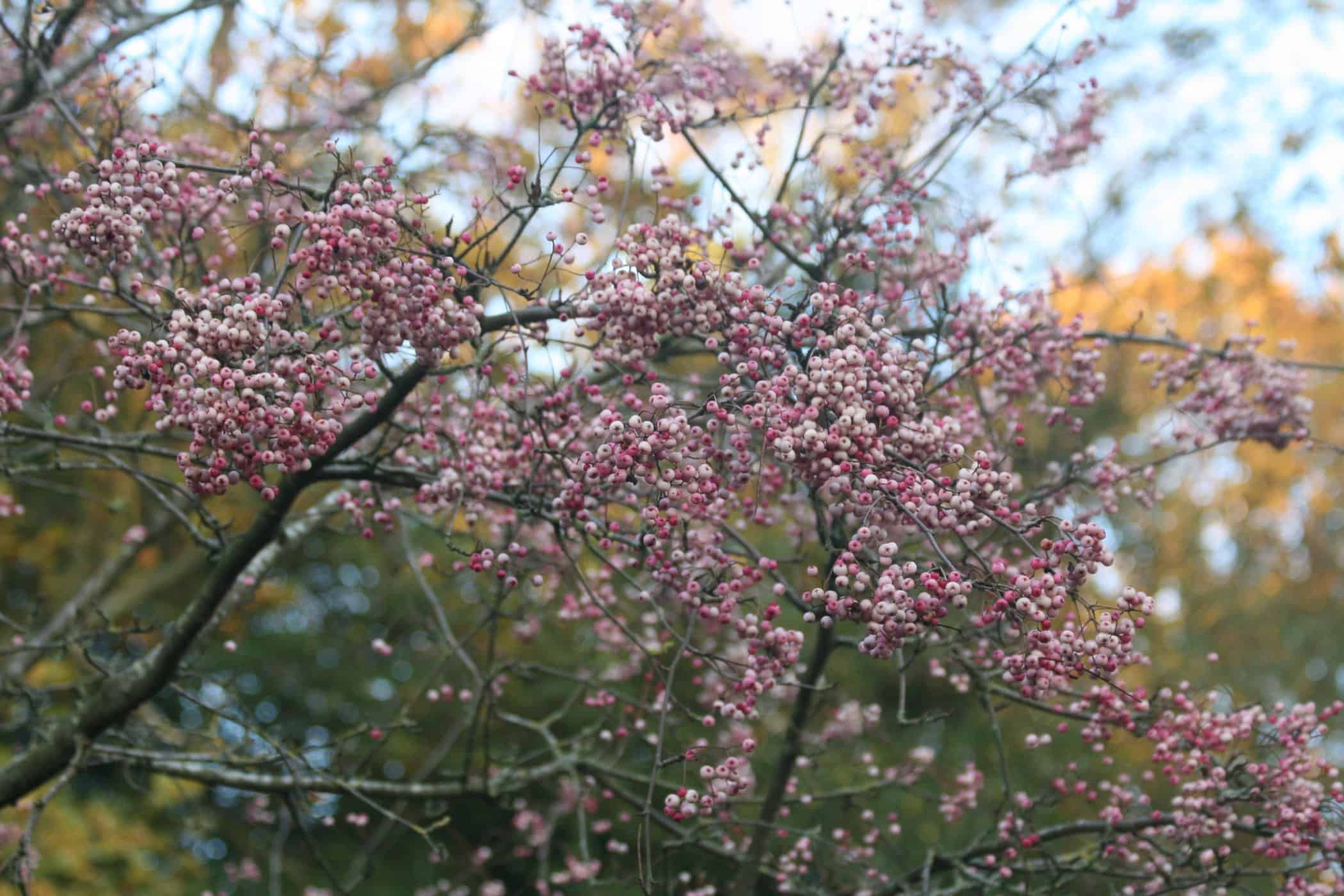 The rowans, or mountain-ashes as they are also known, are a group of tree species and cultivars, all of the genus Sorbus. Looking at them you would not guess it, but they actually belong to the rose family, Rosaceae. 
Flowers
Sorbus have dense umbel-like creamy white flowers that look a little like cow-parsley blooms although their structure is defined as a corymb, in botanical speak. In all honesty their flowers often go somewhat unnoticed as spring is full of so many more dazzling floral distractions. However, they do cater well for our all-important garden insects.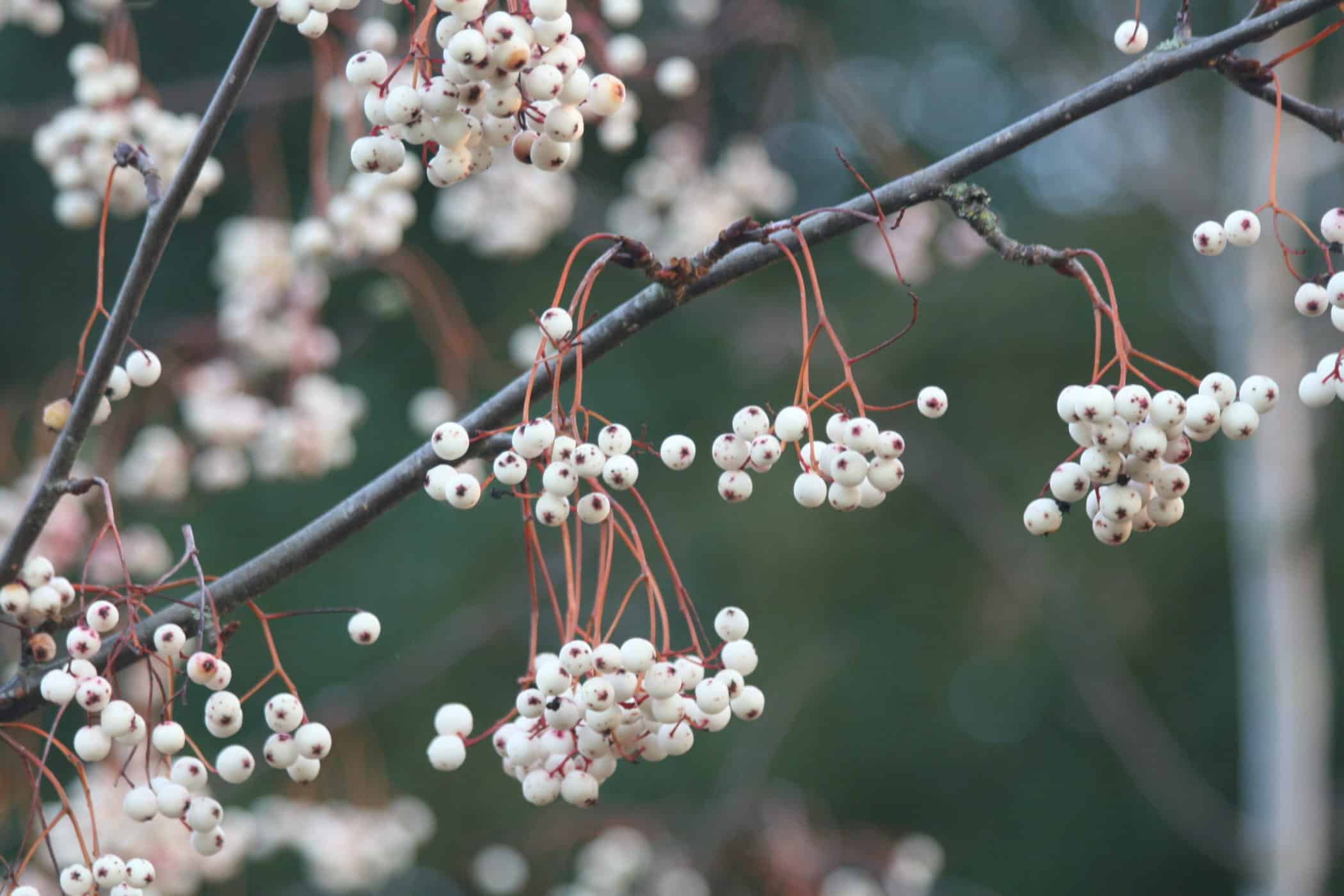 Berries
In later summer, large and striking clusters of berries hang abundantly from the branches. Depending on the variety, these can be anything from ruby reds, warm oranges, golden yellows, or ethereal crisp whites and powdery metallic pinks. The berries last through autumn and then hang gracefully on bare stems into winter. The berries provide a rich source of food for birds. Keen birders specifically plant rowans in the garden to bring blackbirds, mistle thrush, redstart, redwing, song thrush, fieldfare and waxwing into the garden. They really are natural garden trees.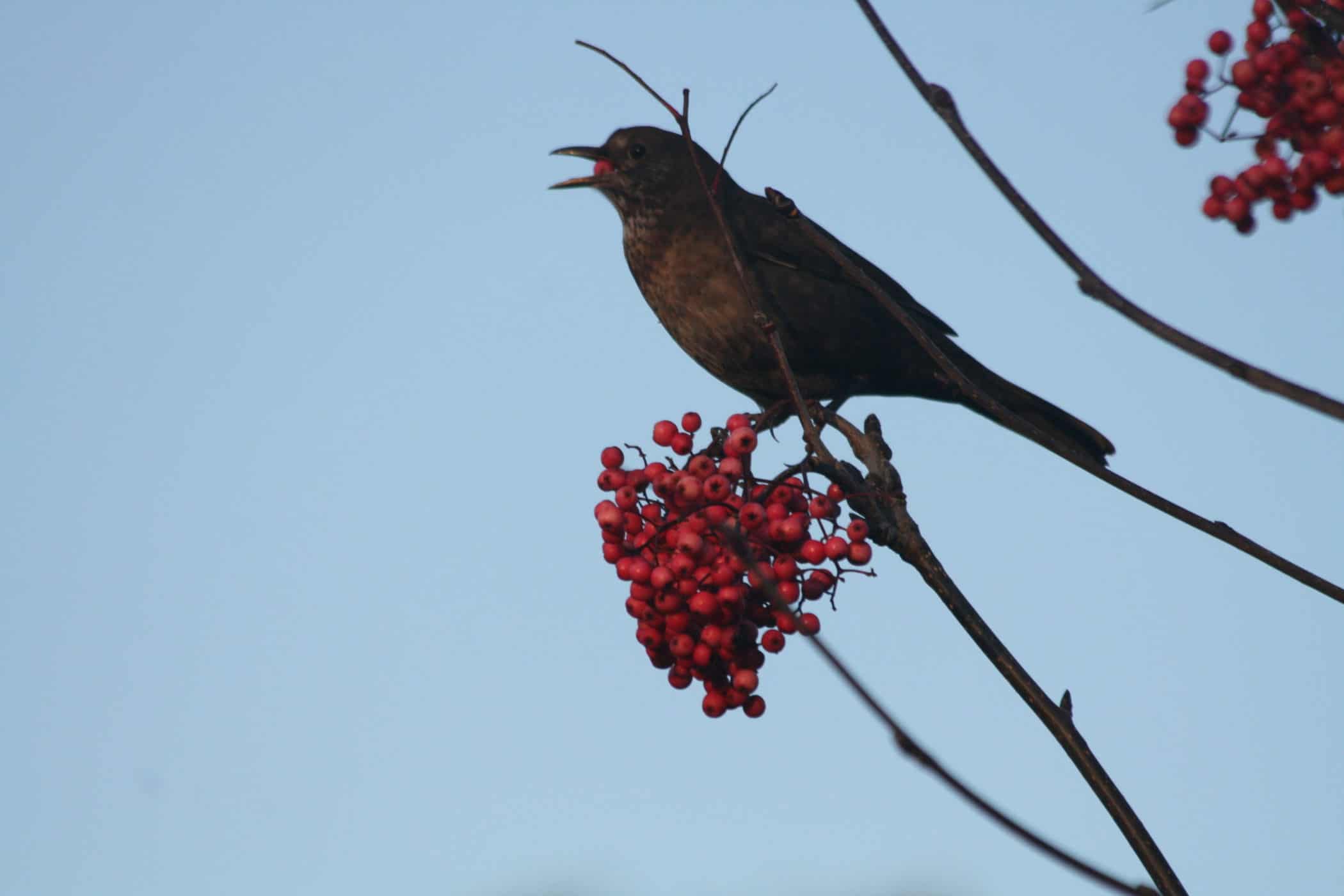 Autumn colour
Rowan leaves are particularly distinctive and beautiful, with somewhat feather-like 'pinnate' and sometimes finely cut leaves that catch the light, flows in the breeze, and creates the most sublime dappled shade. The foliage then matures to striking reds, oranges and yellows in autumn. Rowans are some of the absolute best trees for autumn colour, with some cultivars being bred specifically for a blazing autumn glow. Sorbus commixta 'Olympic Flame' is possibly the best, and you can see a young stand of this in the Pinetum at RHS Wisley. Sorbus 'Joseph Rock' is also particularly good, with blood-orange autumn foliage contrasting with amber yellow berries; this is a very distinctive rowan.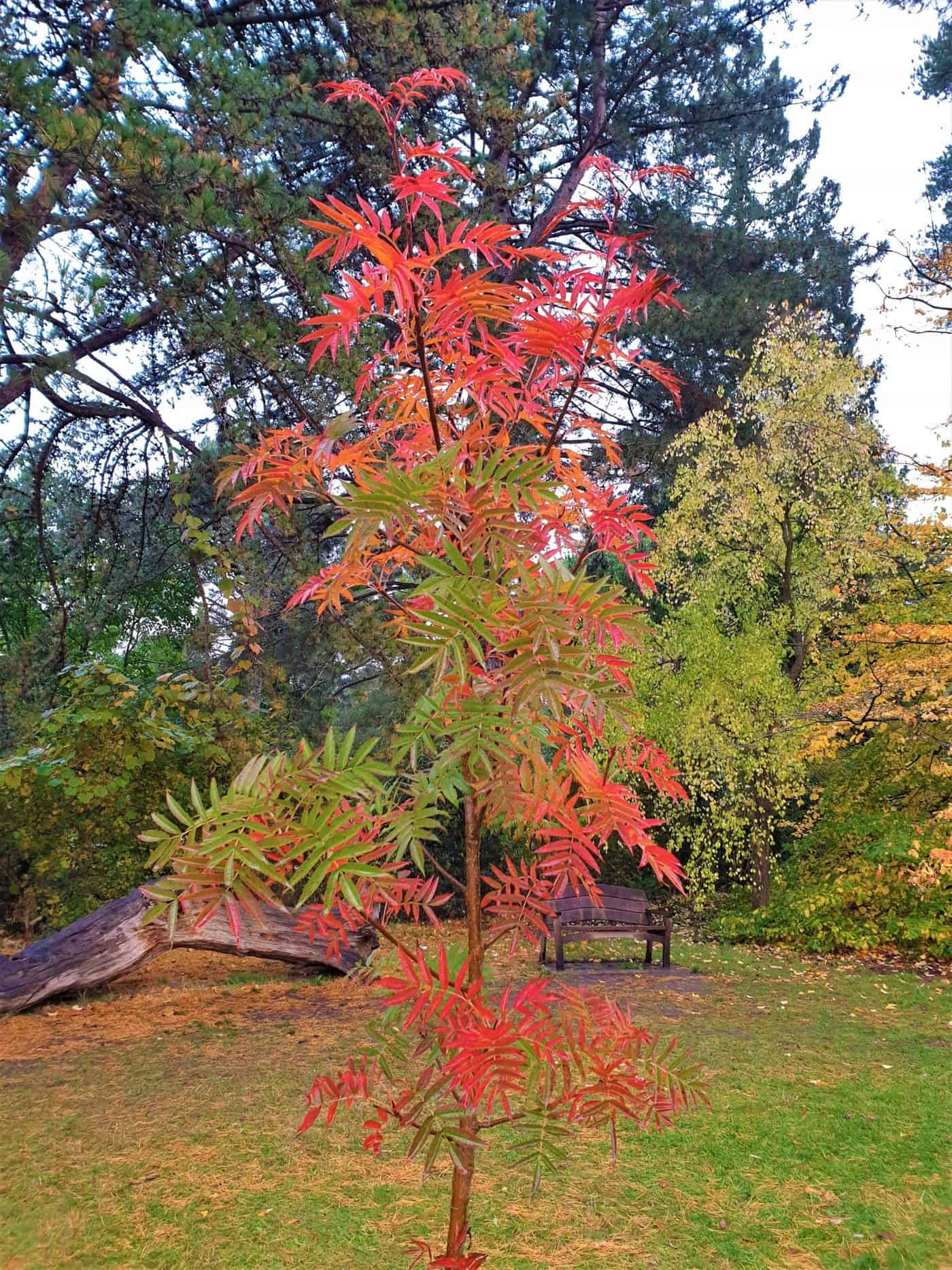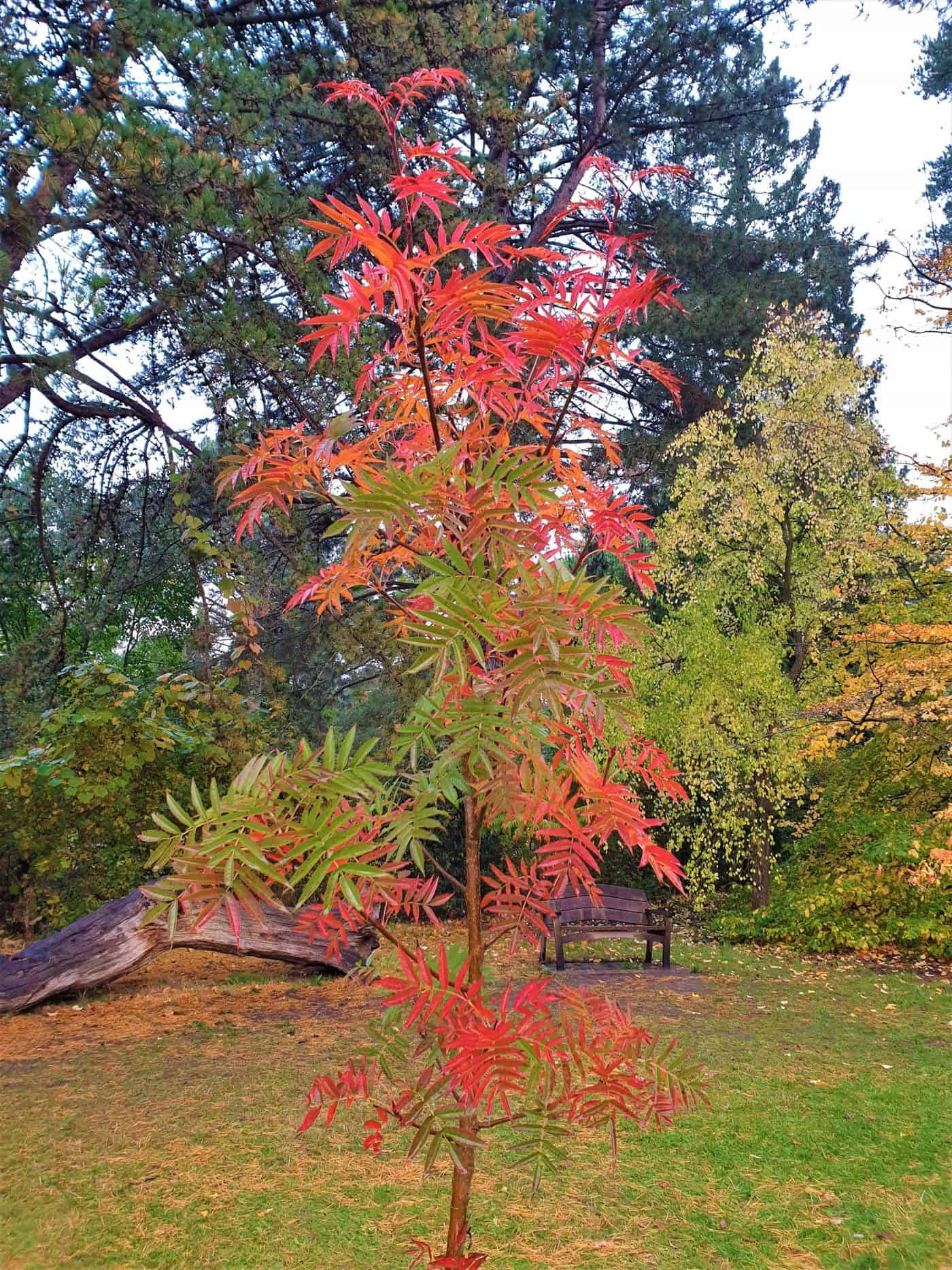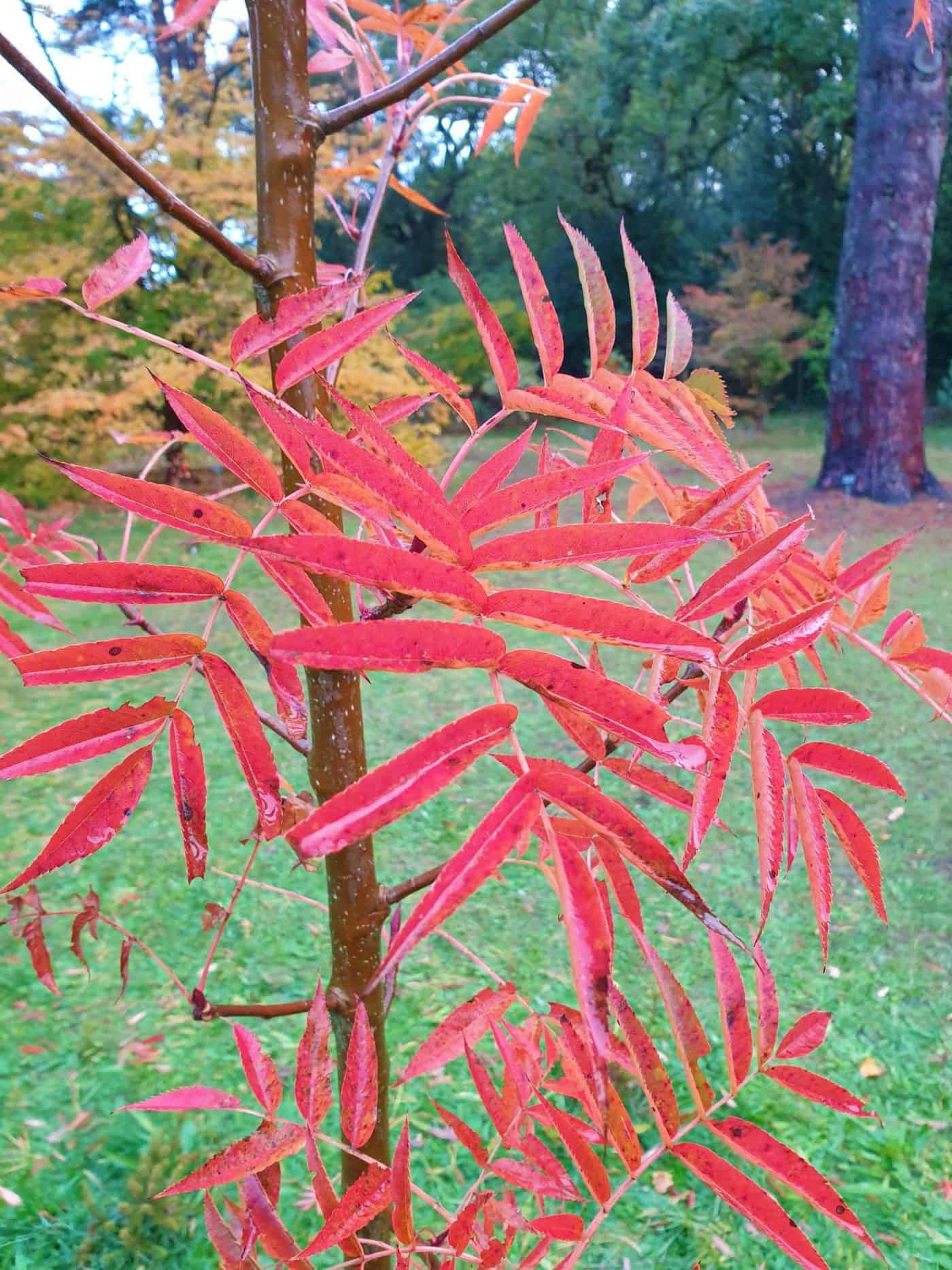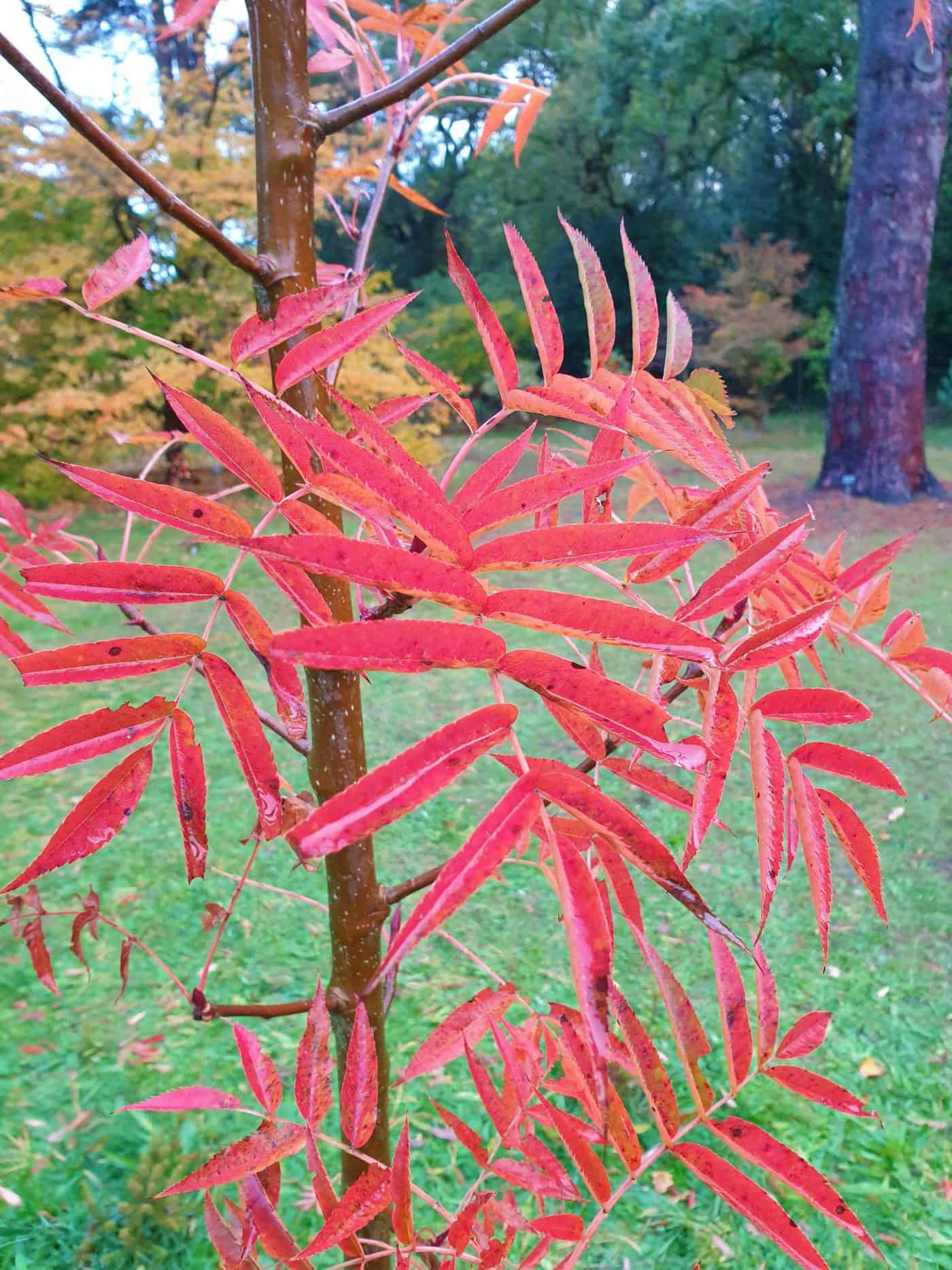 How to grow rowans
Beyond not tolerating chalky soils, they will thrive on pretty much any reasonably drained soil, from neutral to alkaline. If you've ever visited our nearby Peak District, you'll see one of our most common native rowans, Sorbus aucuparia, growing in some of the most extreme and exposed upland locations. They generally grow to a small size and can be grown as either a standard (a single bare trunk branching at about 2m height), or as a multi-stemmed tree with multiple trunks spreading out from the base. They require no routine pruning, providing an attractive and generally well-balanced form, but can be light pruned if needed.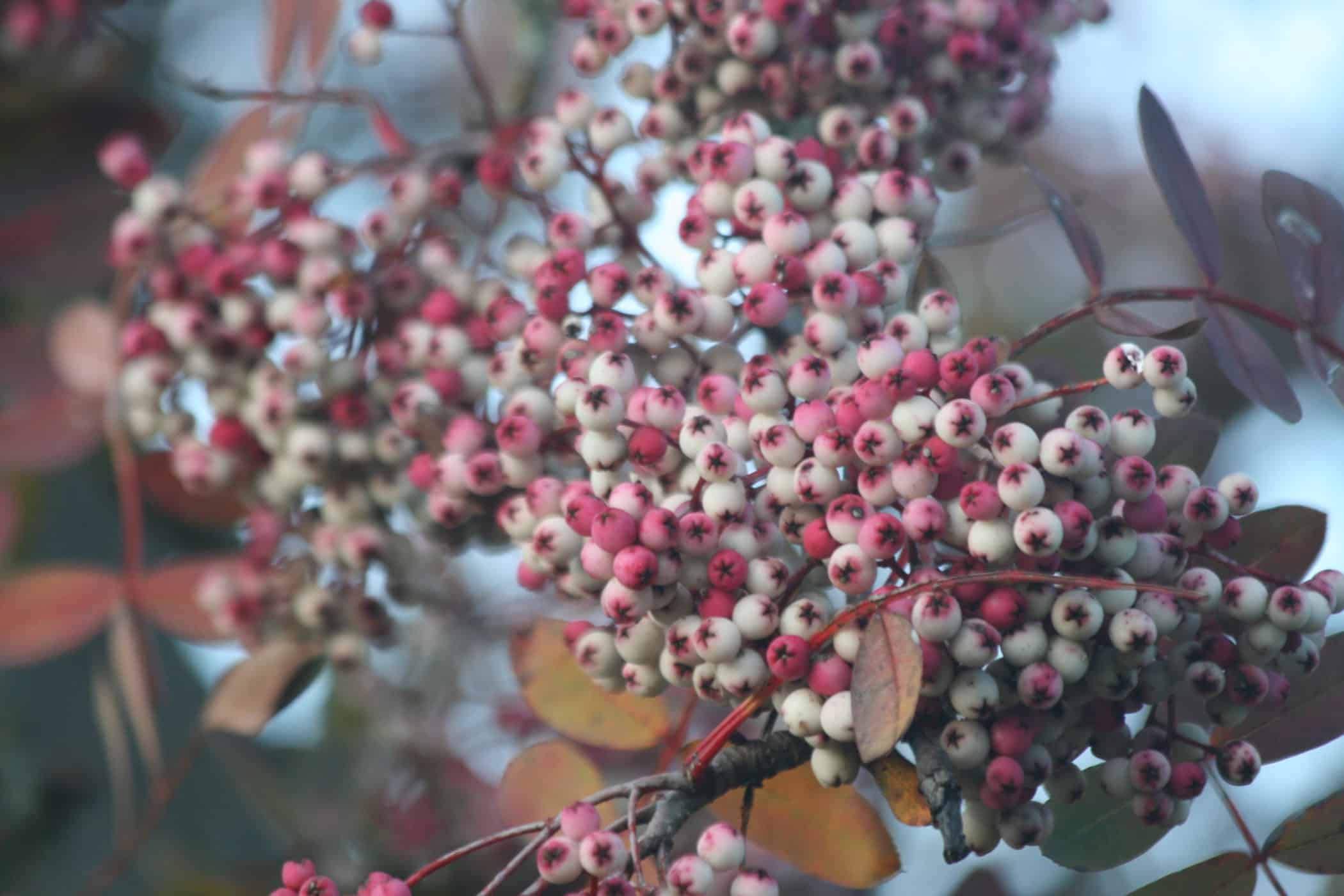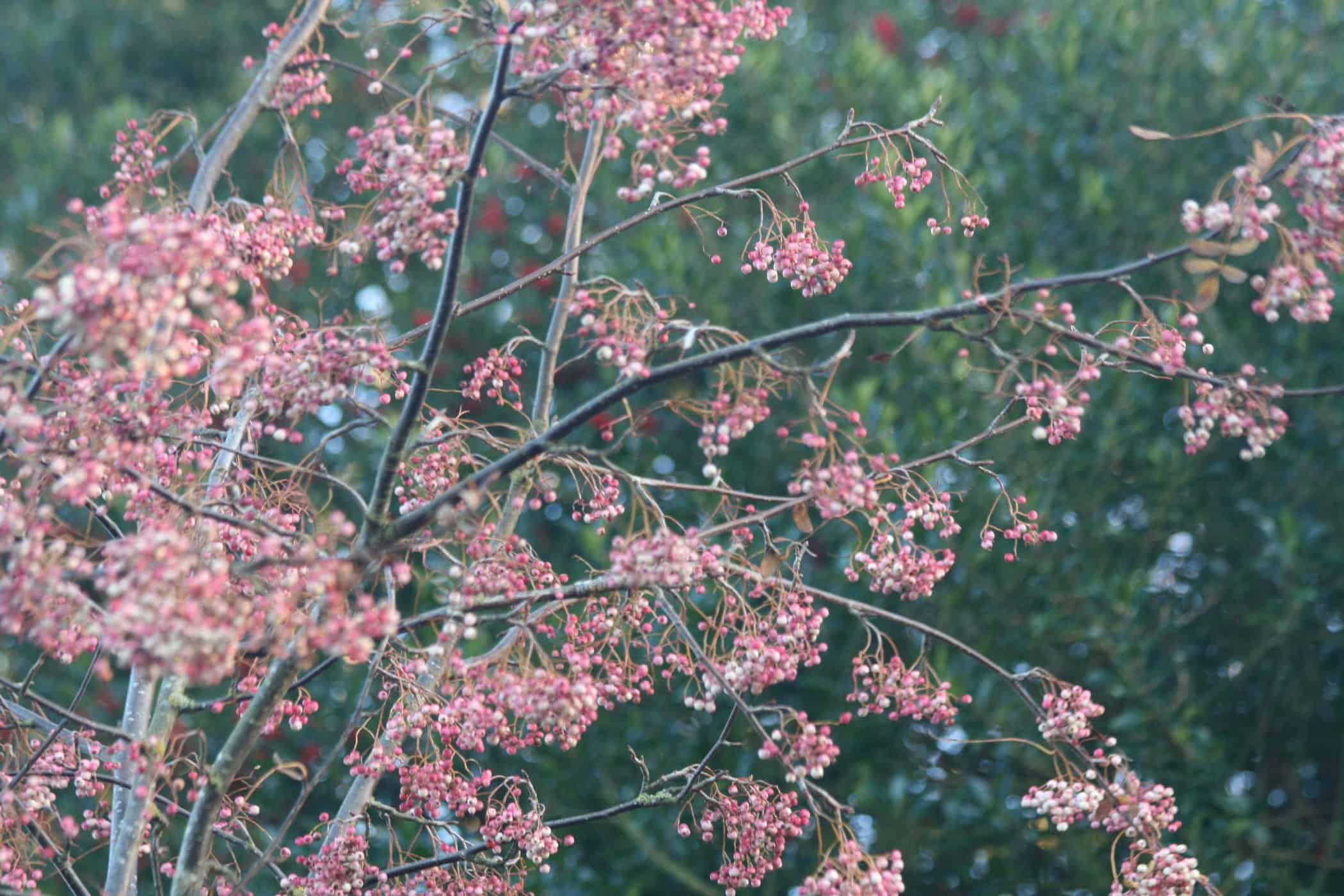 Photos by Owen Hayman, at the National Collection of Mountain Ash (Sorbus), Ness Botanic Gardens on the Wirral, and RHS Garden Wisley.
---

Owen joined the Bestall & Co planting and aftercare team in spring 2019. He is an RHS qualified horticulturist, holding a full Level 3 Diploma in Horticulture, and recently came in the top 3 at the Northern Regional Final of The Young Horticulturist of the Year 2019. After first doing a foundation diploma in Fine Art, he went on to gain a degree and masters in Plant and Soil Science from the University of Sheffield in 2014. Owen worked as a researcher on various field research projects in Alaska, Panama and Borneo. When not away in the field, he became obsessed with visiting gardens and nurseries across the British Isles and the Netherlands, developing his own garden, and then taking on a walled allotment garden as a personal project. He realised his true passion was in horticulture, and so moved away from academia and into the world of specialist plant nurseries and professional gardening.
Owen is now studying the Wisley Diploma, but continues to write articles for us on a monthly basis, and we're delighted to maintain contact with such a passionate and knowledgable plantsman.
All author posts