Chatsworth's rockery sits at the heart of the garden. Overlooked for decades, an overhaul of the planting has brought back a sense of breathtaking alpine vitality and escapism. Gargantuan rocks meet naturalistic plants to create something other-worldly.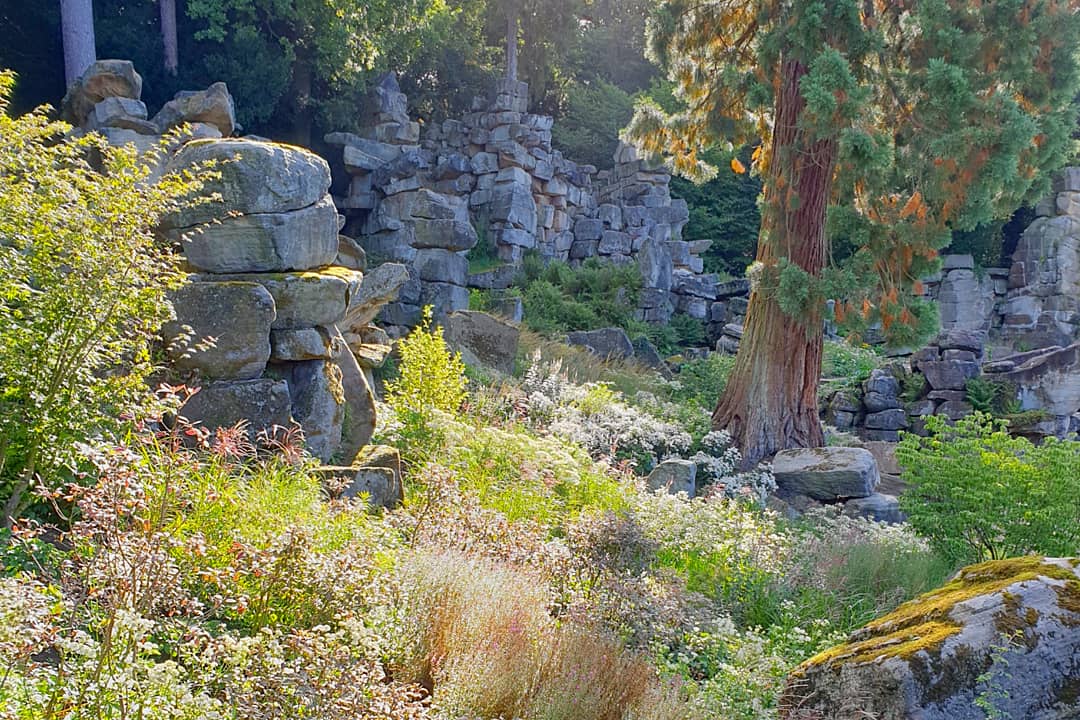 Since work first started on the creation of Chatsworth House and Garden in 1549, the garden has never stood still. Major projects include a large re-design by Lancelot "Capability" Brown in the 18th Century, and then hugely ambitious landscape works in the 19th Century, driven by Joseph Paxton.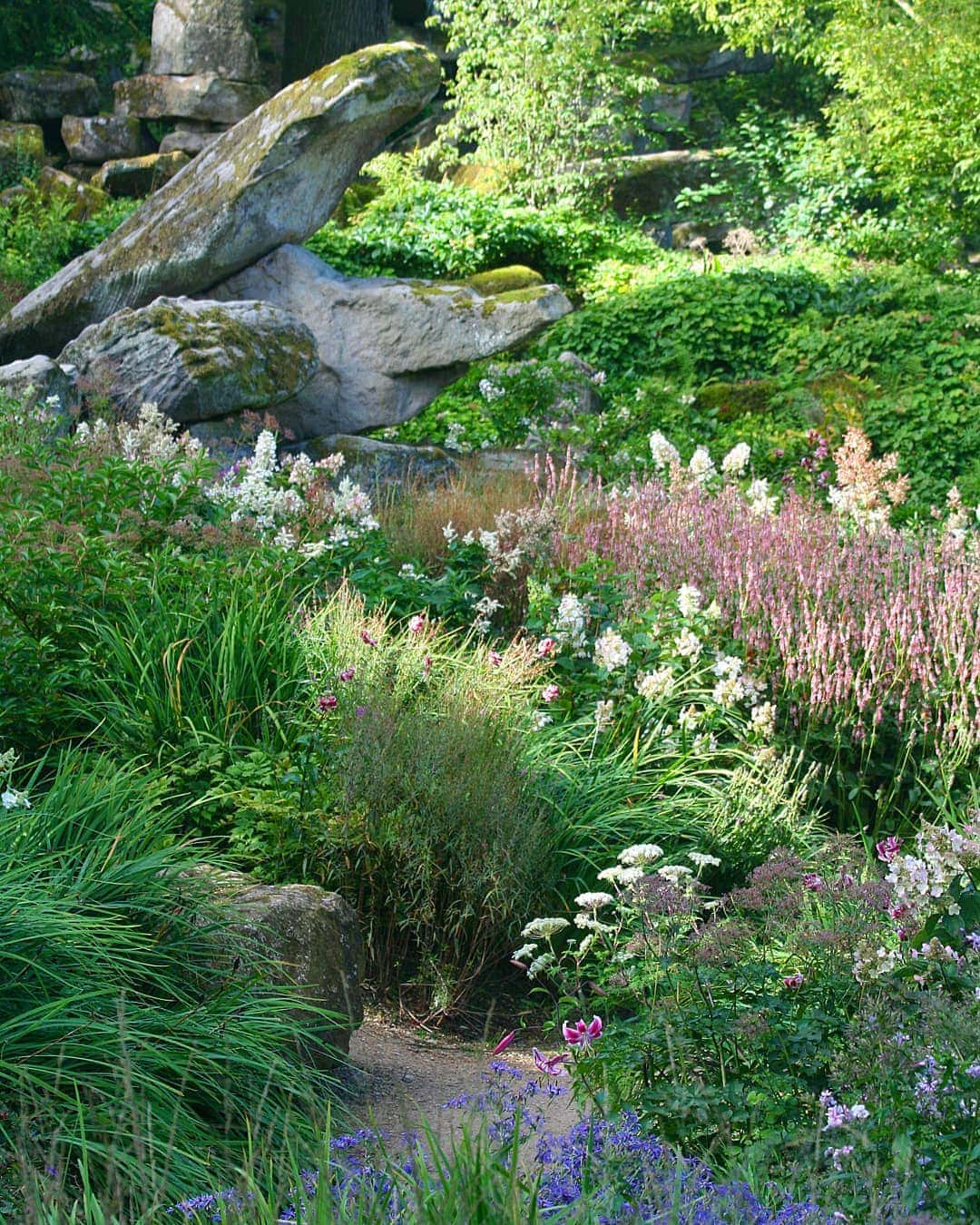 Paxton started work on Chatsworth's rockery in 1842, now recognised as one of the earliest and largest rock gardens in the world. The aim was to create an alpine masterpiece, reflecting what the 6th Duke of Devonshire had seen in the Alps, on his Grand Tour. Joseph Paxton described the rockery to be an "imitation of the natural features of a wild and rugged scene… All the vegetation… should be subordinate to it". Over time, the vision became lost under cluttered overgrown yews and rhododendrons.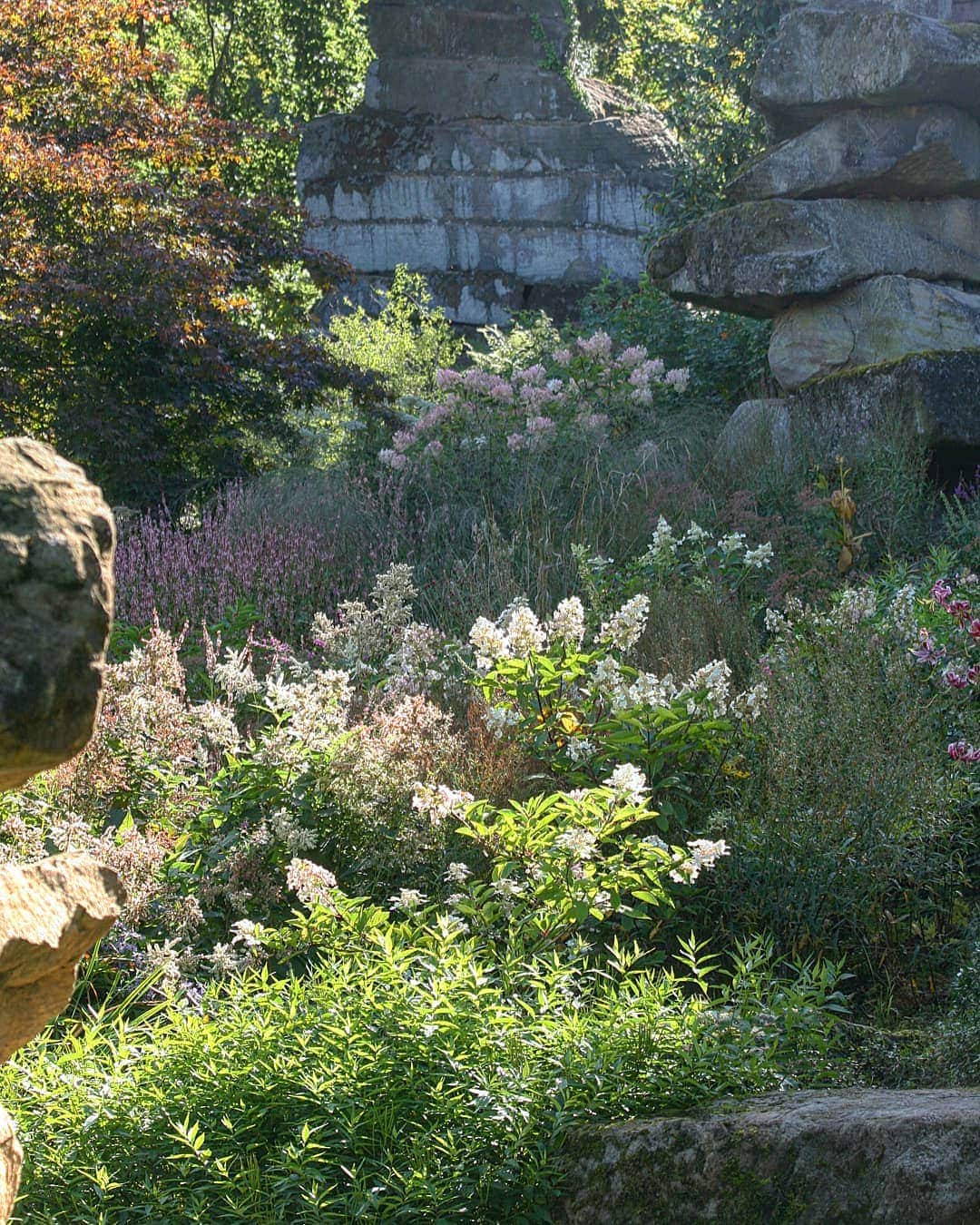 Between 2018 and 2021, the planting of Chatsworth's rockery is seeing a vast overhaul, designed by Tom Stuart-Smith. The aim is to better frame the monumental rocks, and provide soft plantings with summer-long interest.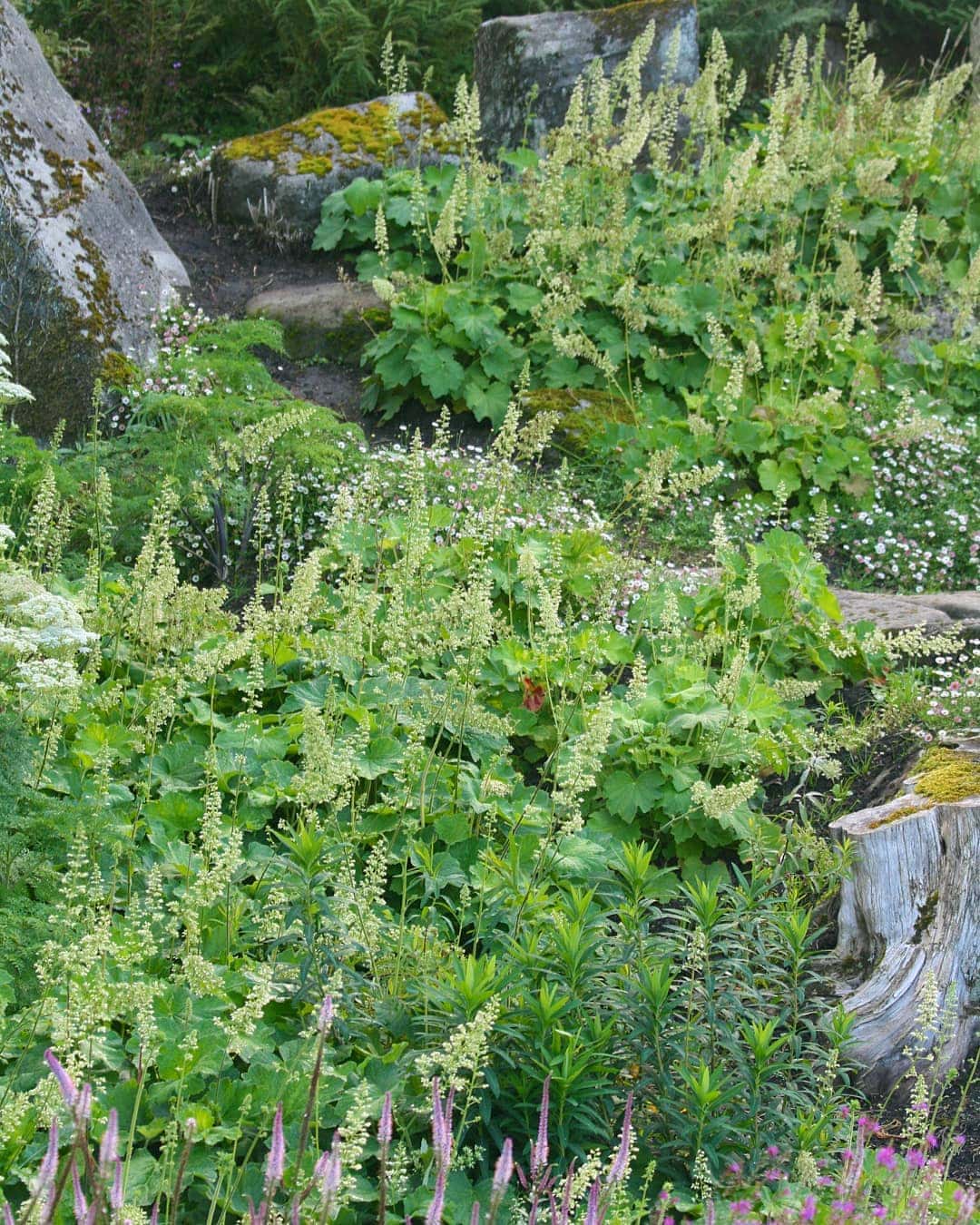 The planting now amplifies the feeling of a fantasy dreamland, in line with the dramatic rock landscape. The plants are diverse and naturalistic, with dominant species repeated throughout, punctuated with occasional botanical surprises. Areas of old worn grass have been filled with perennials, to create sweeping masses of ecologically inspired meadow-like drifts.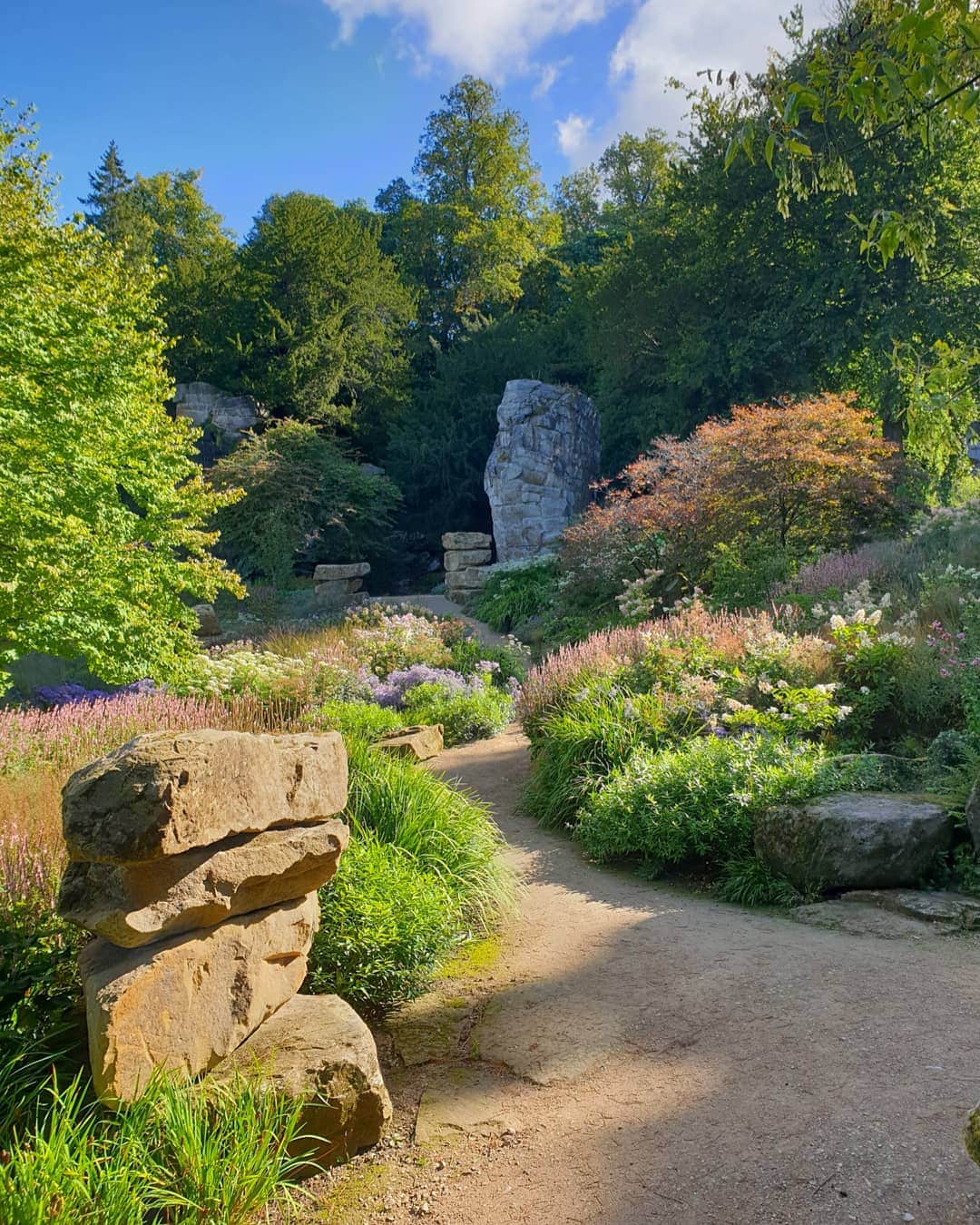 Of the old Chatsworth's rockery planting, some choice plants remain. Mature azaleas, maples and towering sequoias bring a magnificent sense of time, weaving the new planting into the historic fabric of the garden.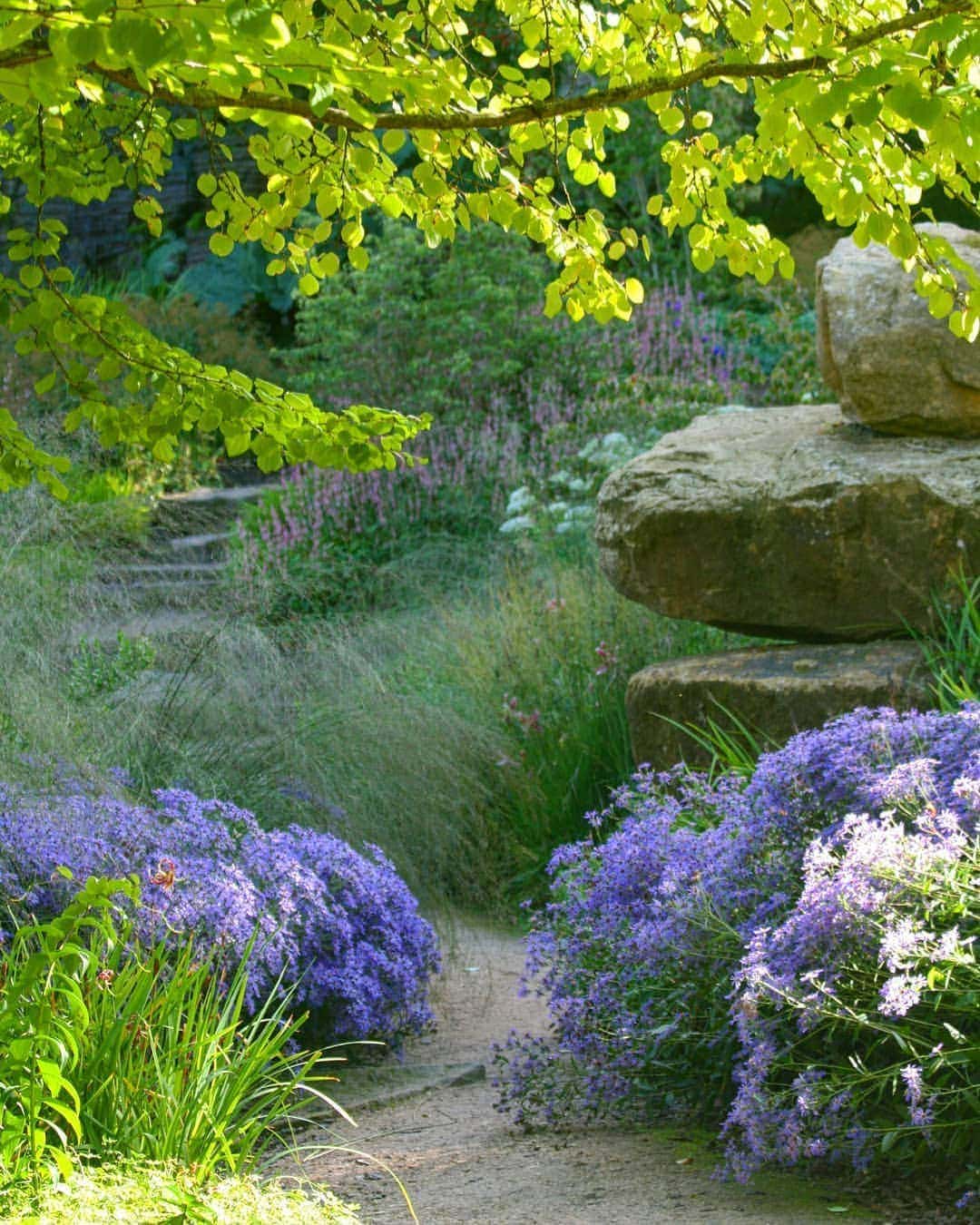 Along with vast new plantings on the hillsides above the rock garden, known as 'Arcadia', around 300,000 perennials have been planted. Somewhat of a novel approach has been taken in the Chatsworth's rockery and Arcadia, with plants being planted directly into a very thick layer of municipal-style compost mulch. This method reflects a general move to 'no-dig' practices in gardening. The hot-composting process kills any weed seeds. Once applied in a thick layer, this gives a weed-free fresh start to the planting, while enriching the soil and making planting easier.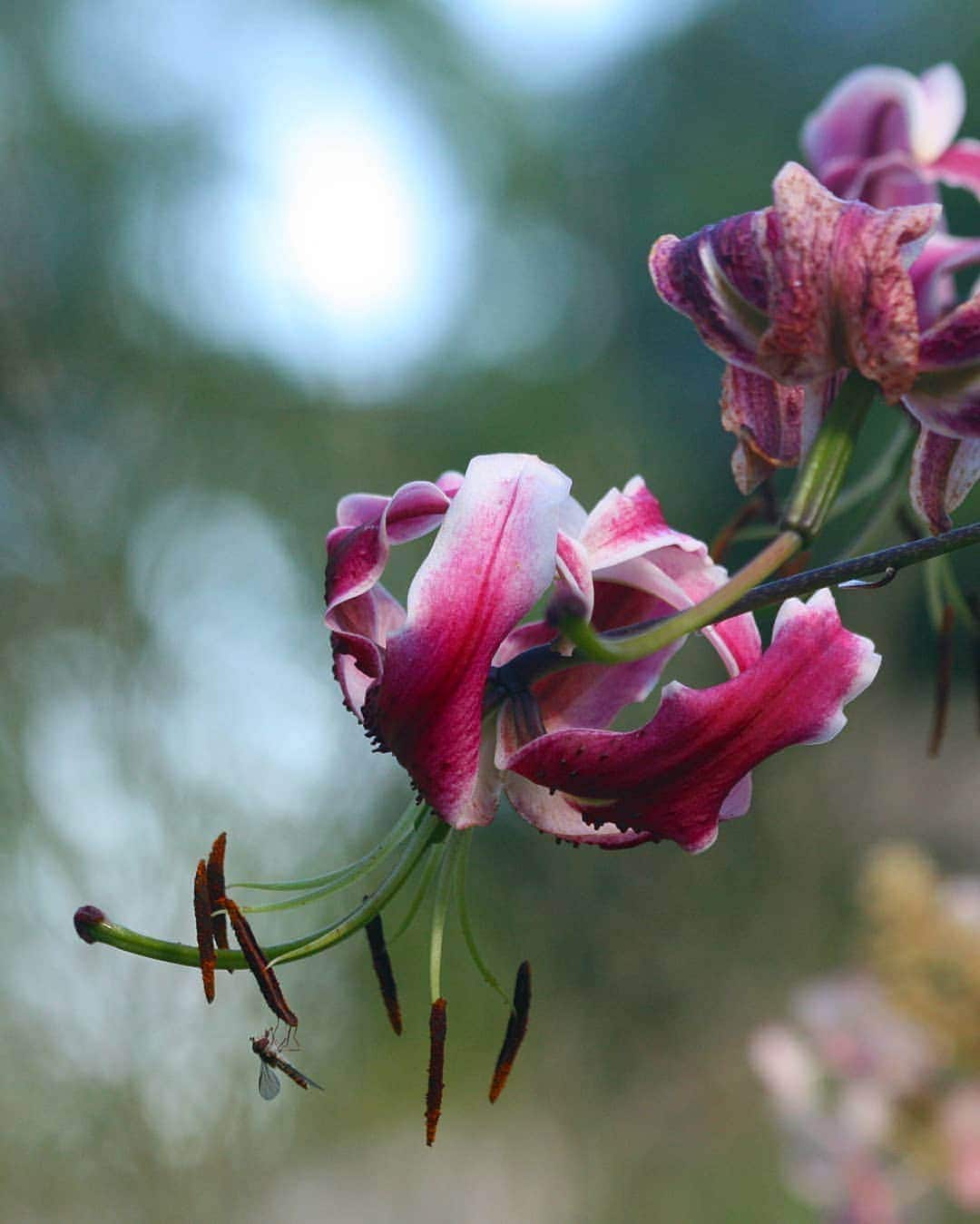 If you have never visited Chatsworth, or it's been a while, go and loose yourself in this revitalised fantasy land. This year especially, some harmless escapism is needed.
Photography by Owen Hayman
---

Owen joined the Bestall & Co planting and aftercare team in spring 2019. He is an RHS qualified horticulturist, holding a full Level 3 Diploma in Horticulture, and recently came in the top 3 at the Northern Regional Final of The Young Horticulturist of the Year 2019. After first doing a foundation diploma in Fine Art, he went on to gain a degree and masters in Plant and Soil Science from the University of Sheffield in 2014. Owen worked as a researcher on various field research projects in Alaska, Panama and Borneo. When not away in the field, he became obsessed with visiting gardens and nurseries across the British Isles and the Netherlands, developing his own garden, and then taking on a walled allotment garden as a personal project. He realised his true passion was in horticulture, and so moved away from academia and into the world of specialist plant nurseries and professional gardening.
Owen is now studying the Wisley Diploma, but continues to write articles for us on a monthly basis, and we're delighted to maintain contact with such a passionate and knowledgable plantsman.
All author posts