Brand-leading garden tools company Spear and Jackson has teamed up with the award-winning garden landscape designer Lee Bestall, of Bestall & Co. Both based in Sheffield, the two have a long-standing relationship. Spear and Jackson are pleased to announce that Lee will officially act as their Brand Ambassador with effect from 1st January 2018.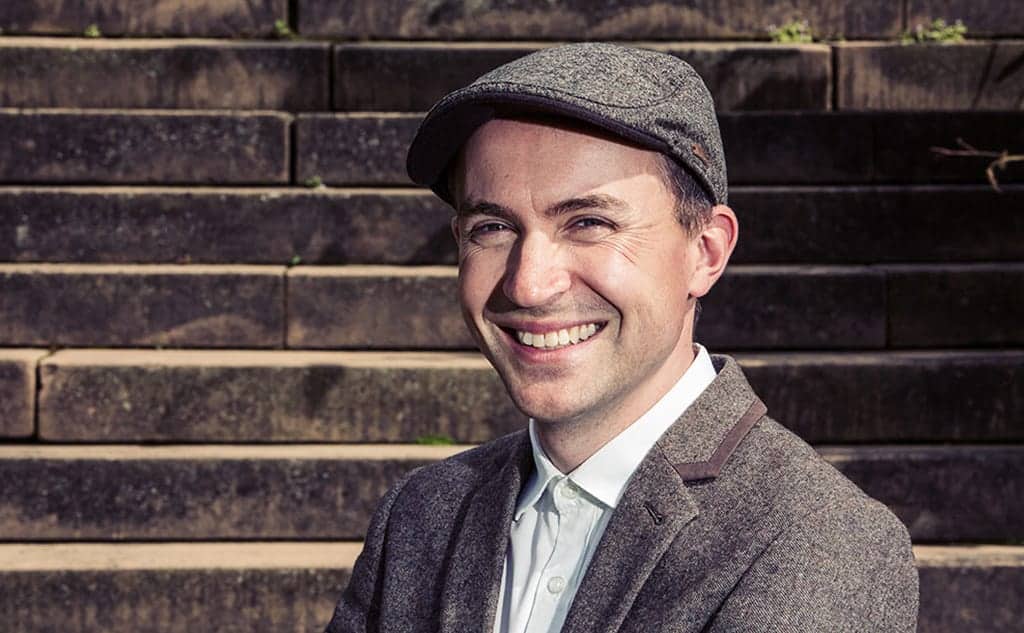 A passion for gardening
Spear and Jackson have found in Lee a partner who shares their passion for gardening and outdoor living. A regular contributor to industry titles and a stand-in presenter on BBC Radio Sheffield's Gardeners' Question Hour, Lee has an increasingly popular public profile. He's enjoying great success as a garden designer at high profile events such as RHS Chelsea Flower Show.
Spear and Jackson have worked with Lee on a series of short videos aimed at amateur gardeners, which Lee presents. They provide regular hints and tips on seasonal gardening jobs, coupled with advice on the best tools and how to use them. Most recently the manufacturers developed a series of project videos in which Lee provides practical advice. They include bigger garden jobs like installing a fence, creating a raised bed and building a deck.
Spear and Jackson Managing Director, Ian Archer, says "We're delighted to be working with Lee Bestall as our Brand Ambassador. His gardening expertise, enthusiasm and professional reputation are a perfect fit with our heritage brand and we are very excited to be working with him once again in 2018."
An increasingly public role
Lee will be taking on an increasing public-facing role for Spear and Jackson within the garden centre environment and will be on hand at the forthcoming Garden Press Event in London on 28th February 2018.
Lee will continue to present the next series of Spear and Jackson garden project videos. He'll also appear as a monthly guest blogger on the Spear and Jackson website. Lee will additionally be making a series of public appearances with the company. These will include key shows and summer events at selected garden centres.
Lee said: "It's going to be a busy year, but I am very excited to be part of Spear and Jackson's plans. I can't wait to get out on the road to share my love of garden design and I hope to inspire as many like-minded gardening enthusiasts as possible at the summer events."
For further information
Please contact Karen Abbott, Marketing Manager, Spear and Jackson
Email: [email protected]
Mobile: 07736 697109
Office: 0114 281 4278

---
Kevin joined Bestall & Co in late 2017 and brought a range of skills with him from a varied background. He gained a degree in French and Italian from Lancaster University in 2009 before successfully completing a PGCE at the University of Sheffield in 2011. He built on his communication skills through secondary language teaching, before working in healthcare administration.
Ultimately though it was his passion for plants and gardening which brought him to Bestall & Co as a member of the planting team, and although he's now moved back to an office based role, the articles he wrote whilst he was still with us live on.
All author posts