Topiary is the name given to formally clipped plants, normally evergreens, which are added to gardens to proved shape, structure, balance and symmetry as well as winter interest.
My five favourite evergreen shrubs for topiary include:
Favourite evergreen shrubs for topiary number five
Photinia 'Red Robin'. Well known as a garden shrub, but less well know for topiary.  It's fast growing as it has relatively large leaves but the flowers can detract from the topiary shape and if you're a control freak (like me) it's probably not the topiary choice for you. However if you prefer your formal garden to be a little more relaxed, Photinia is probably a good choice for you, as too may be Eleagnus.
Favourite evergreen shrubs for topiary number four
Prunus lusitanica. Portuguese laural has wonderful glossy dark green leaves and is probably the fastest growing shrub for training. Ideal if you want to train your own topiary or are working to a budget. The down side is that it does require pruning twice per year, whereas most other topiary only requires annual attention.  Feed in spring and water well for maximum growth.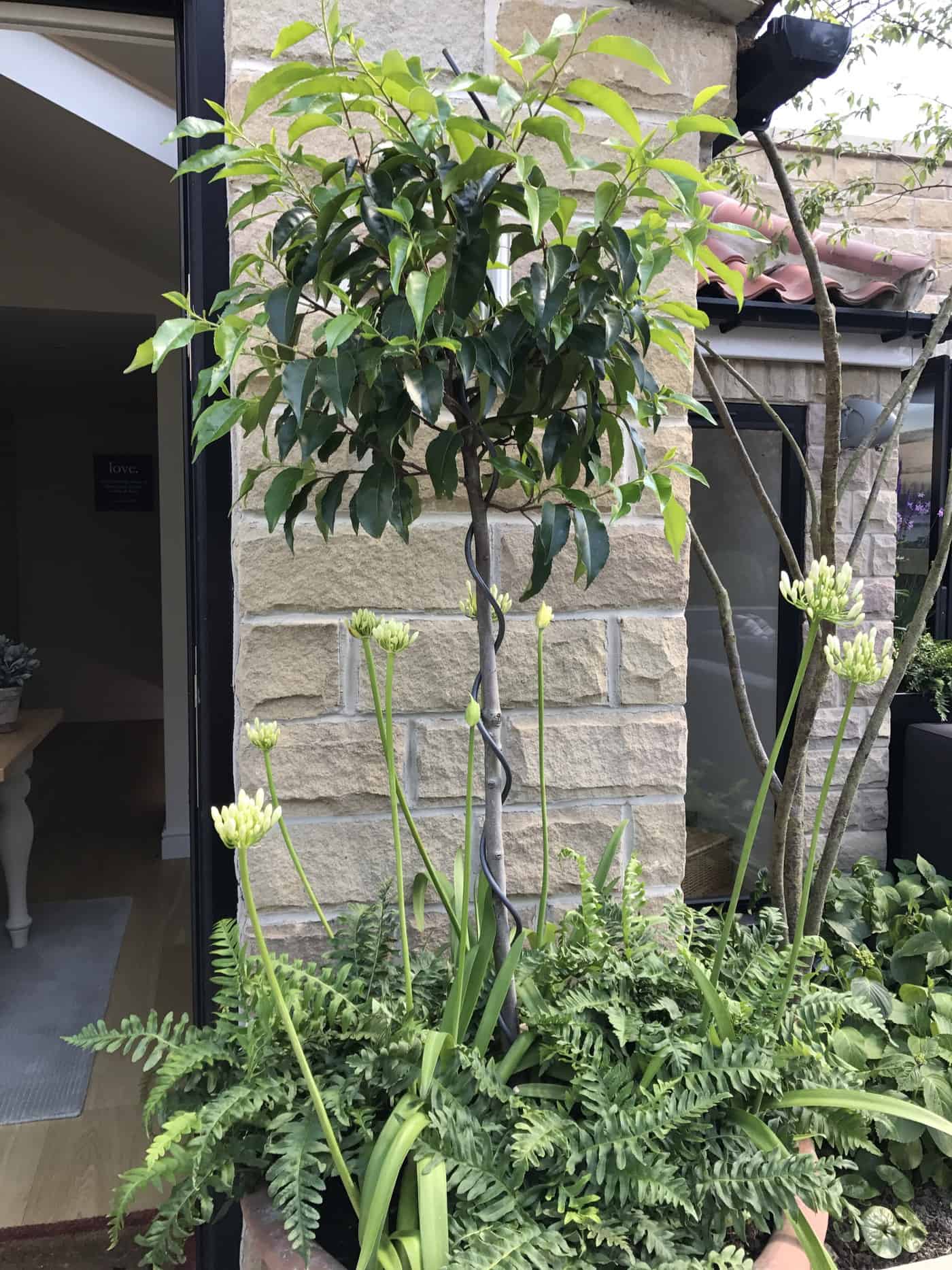 Favourite evergreen shrubs for topiary number three
Lauralis noblis. Commonly known as Bay, this wonderfully scented and culinary useful evergreen responds extremely well to regular pruning and shaping and makes a great cone, pyramid, sphere or lollipop. (Not suitable for very cold and exposed locations).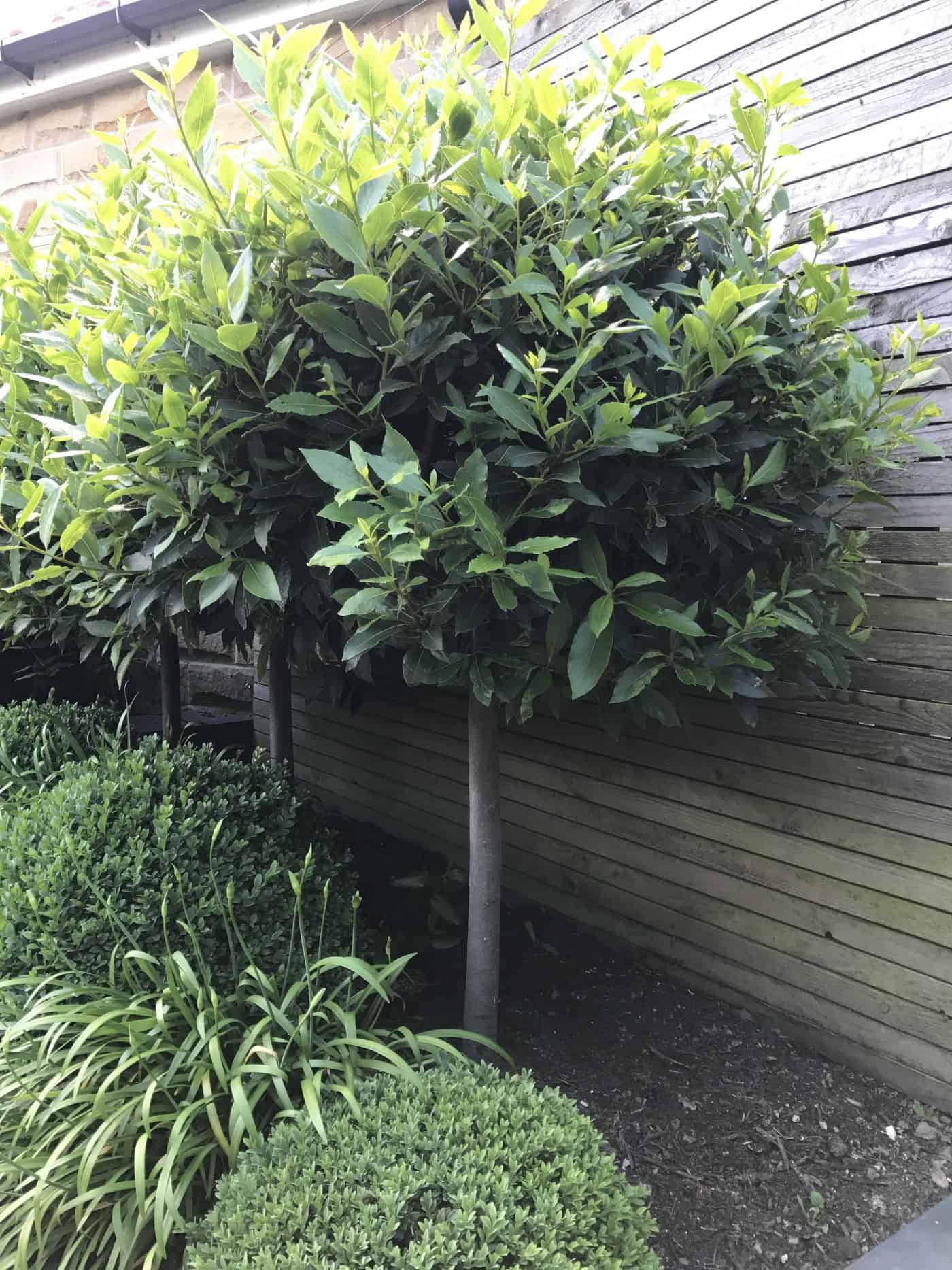 Favourite evergreen shrubs for topiary number two
Buxus. Relegated to my number two given its susceptibility to box blight, but still in my top five favourites. I love cutting box, I love the smell of box and I love the tight pleasing shapes that can be created when neatly cut. For me it's still a premium plant with nothing else really topping it for dwarf hedging providing a formal structure.
To help fight against box blight always trim on a dry day, ensure plenty of air flow around the plants and spray with Top Box to encourage healthy plants.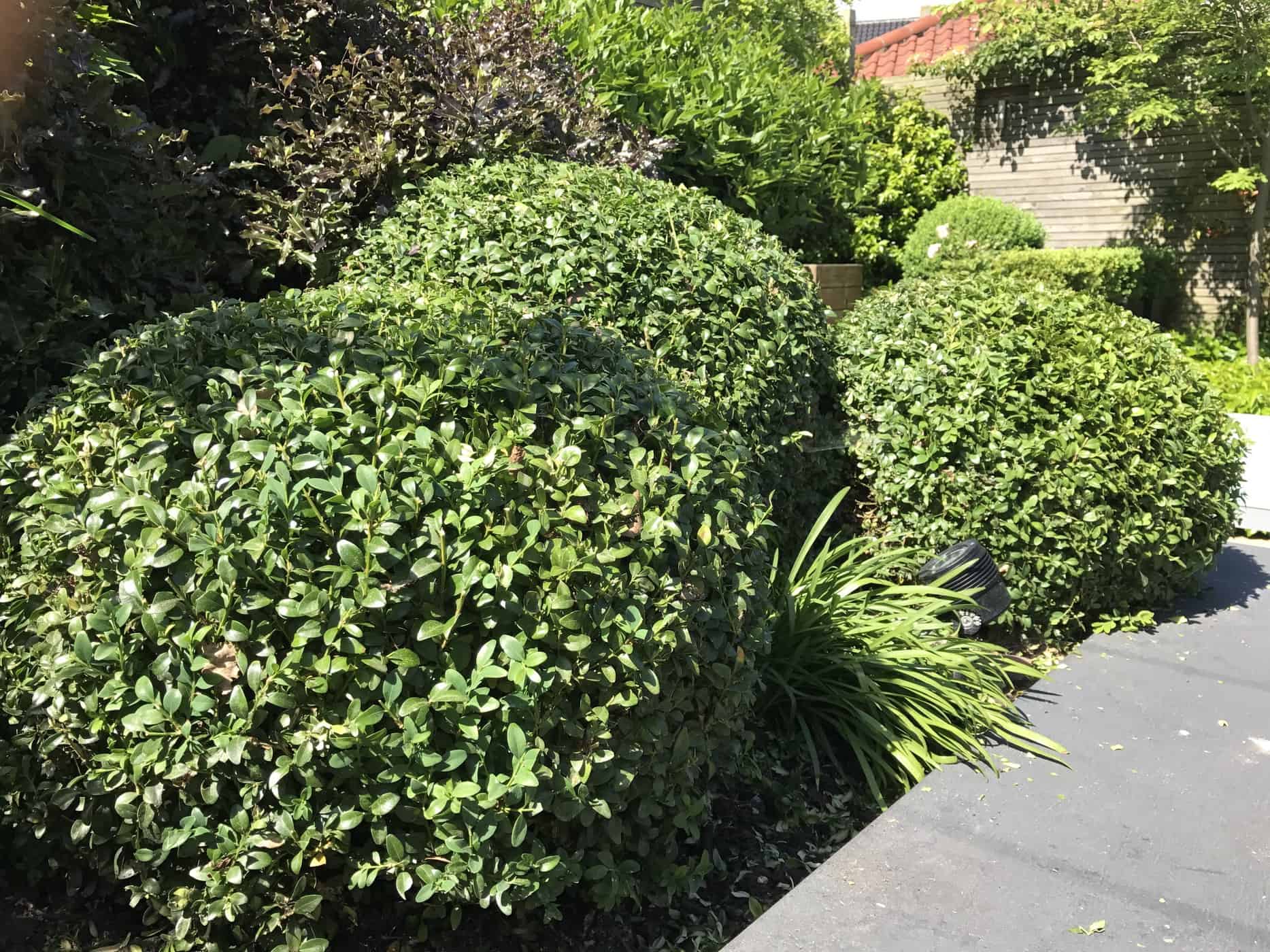 Favourite evergreen shrubs for topiary number one
Taxus baccata. If left untrimmed, Yew trees grow to huge proportions, but are excellent for larger hedging and topiary. Slow growing and therefore expensive, this British native plant is hardy and evergreen. It will not however tolerate waterlogged soils and will quickly brown and die. Ideal for larger topiary shapes and for realising quirky topiary dreams.
---

Recognised as one of the best garden design companies in the North & Midlands of England, my objective in life is to design and build fabulous gardens and sculpt beautiful landscapes which enhance the natural beauty of the world, and also the lives of the people who employ us. My personal mission is to build my own home around a central courtyard garden. My goal in business is to create a nationwide design consultancy which can support my dream. Read more >> or Connect with Lee on LinkedIn >>
All author posts