I'm very excited to have discovered this fantastic plant that I suggest you introduce to your borders.  Its perfect for those who love the airy flowers and slender stems of Verbena bonar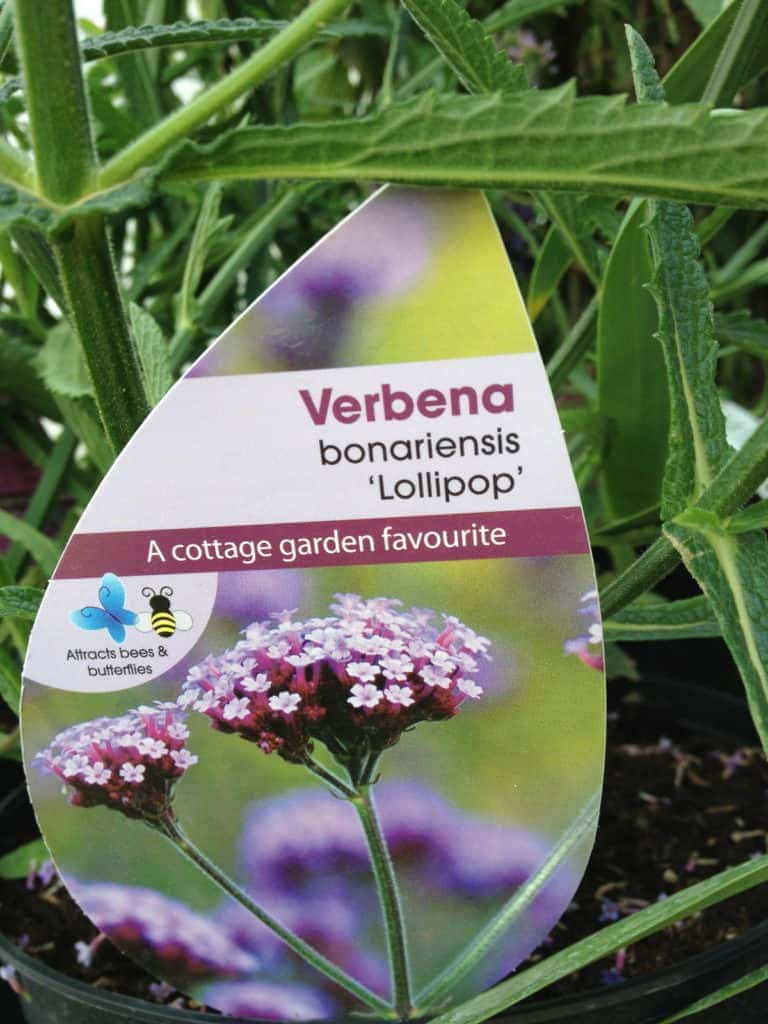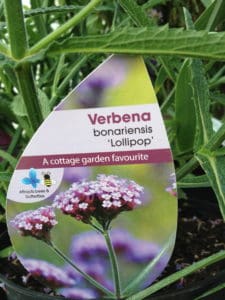 iensis, but not its mighty size, take a look at this new variety Verbena 'Lollipop'.
Much smaller stems mean it wont take over in the plot and can be planted in between other plants such as early flowering herbaceous perennials, filling gaps and areas which look faded.
The plant doesn't have many leaves in relation to the vast number of flowers, so planting this in between other plants means they won't compete for space.
Just like it's larger relative, it doesn't last for many years, especially if we get a cold winter, but it will seed around freely and in my opinion never becomes a thug.
Other excellent fillers for extra summer colour include the blowsy colours of Dahlias.  Grown in pots and planted into the ground, they will quickly provide lots of growth and colour.
Although you will need to water Dahlias well and feed weekly to see them bloom until the first frosts, the Verbena 'Lolipop' won't require watering once established, in fact it prefers a dryer location.
Bees and butterflies love this plant just as much as its taller relation.  Why not give Verbena 'Lollipop' a try this year and let me know if you love it too.
---
Recognised as Grand Designs Garden Designer of the Year 2012 my objective in life is to design and build fabulous gardens and sculpt beautiful landscapes which enhance the natural beauty of the world, and also the lives of the people who employ me. My personal mission is to build my own home around a central courtyard garden. My goal in business is to create a nationwide design consultancy which can support my dream. Read more >> or Connect with Lee on LinkedIn >>
All author posts