A Modern Country Garden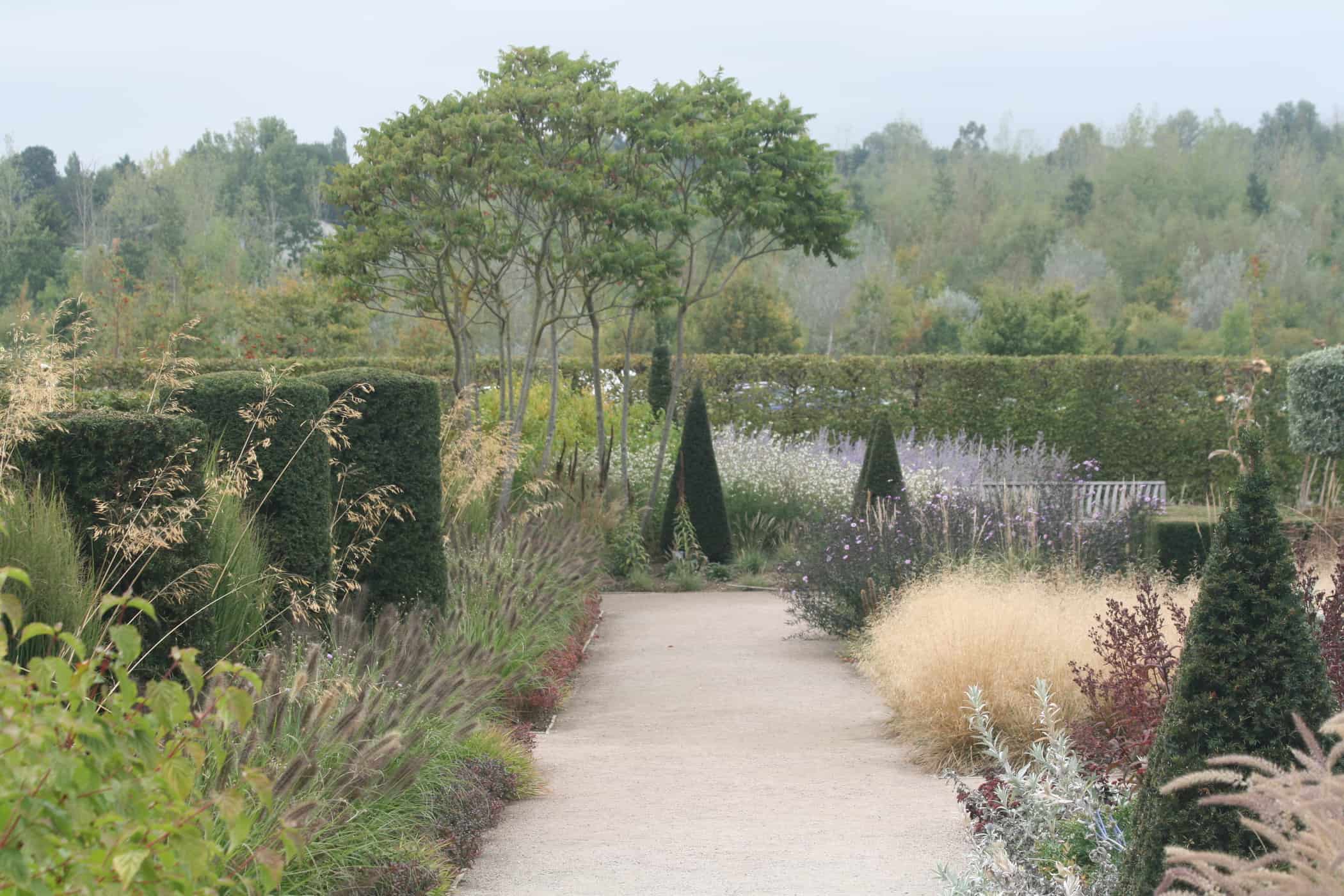 On heavy Essex clay baked under the hot dry climate of south-east England, RHS Garden Hyde Hall is the Royal Horticultural Society's easternmost garden. The Modern Country Garden sits adjacent to the Cottage Garden on a mirror-image plot, both divided and contained by a tall tightly clipped hornbeam hedge.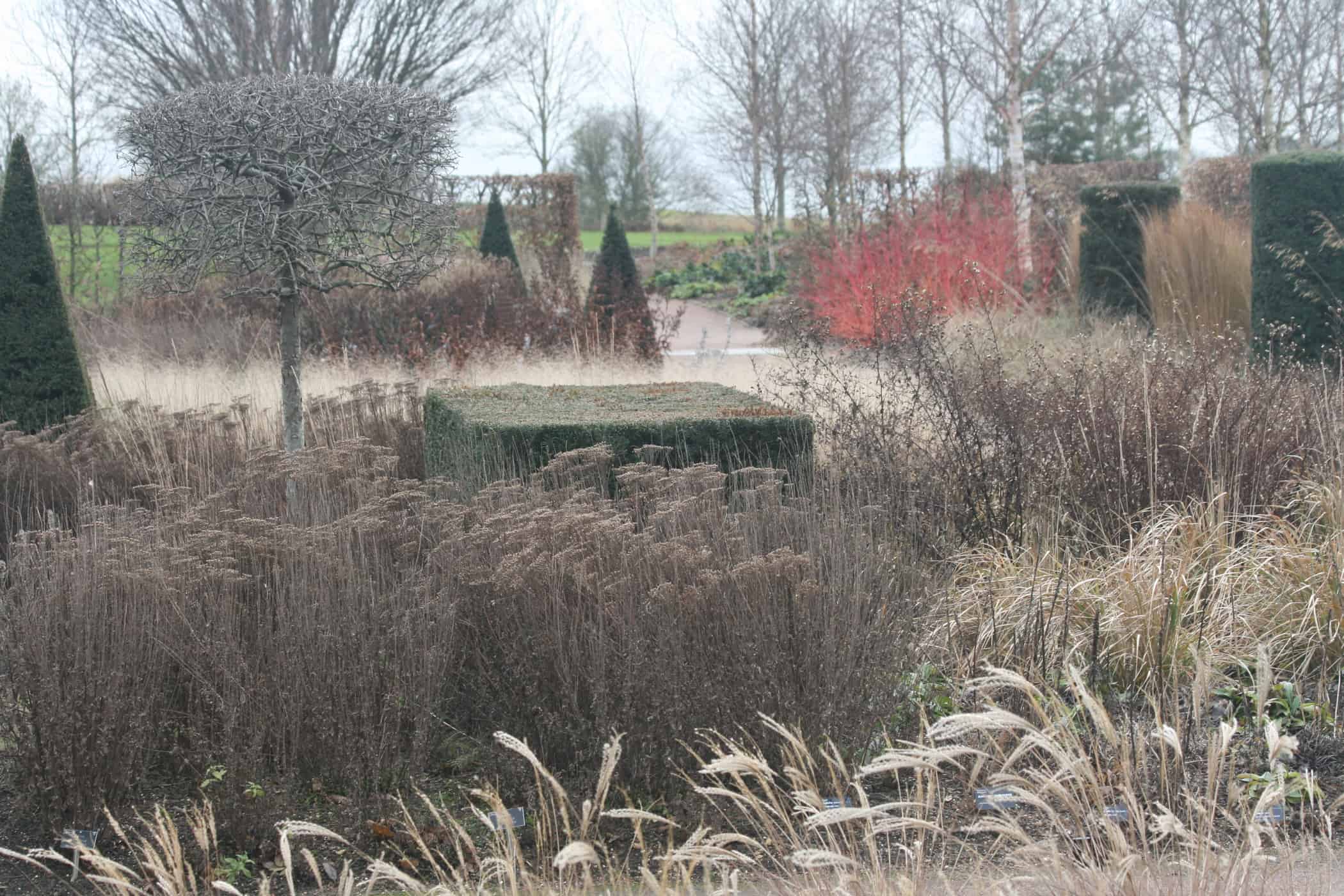 I spoke with RHS Hyde Hall gardener Brendan Arundel, about how the Modern Country Garden came to be.
"The garden itself, along with the neighbouring Cottage Garden were constructed in 2011/2012 alongside the new entrance building. Their purpose was to try and help the new building belong within the landscape, which at the time felt very distant from the rest of the garden. It also gave the visitors a hit of horticulture from the off, rather than having to march halfway up the hill before discovering it. They have also developed into becoming important transitional spaces, that is, the planting within them will change seasonally to ensure there will always be something new each year. Being modern, if it wasn't to change then it would soon become stagnant and contradict its own name."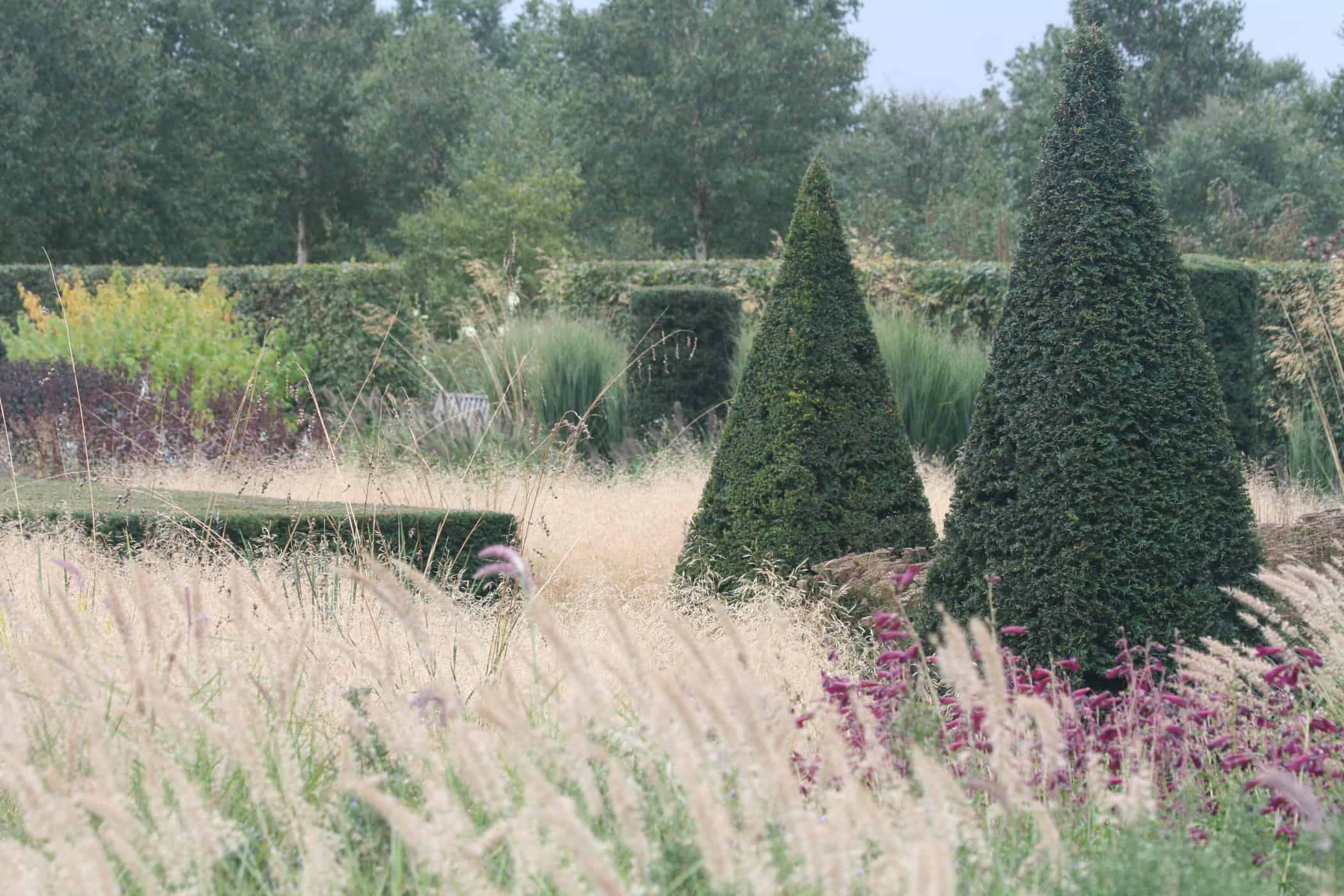 "The Modern Country Garden was designed by committee originally. The layout and planting plan was forged by two of our Garden Managers and the then Curator (who is now our head of site). I believe Elizabeth Banks, then President of the RHS, had a say in it too, and no doubt our garden advisors also."
"Initially the planting was quite rigid, in blocks (literally square), sometimes just with one cultivar or species comprising the entire block, with the visual being focussed on a limited colour and plant palette, with contrasting geometric topiary to enforce the formal vibe. Each bed was made up of numerous squares of monocultures."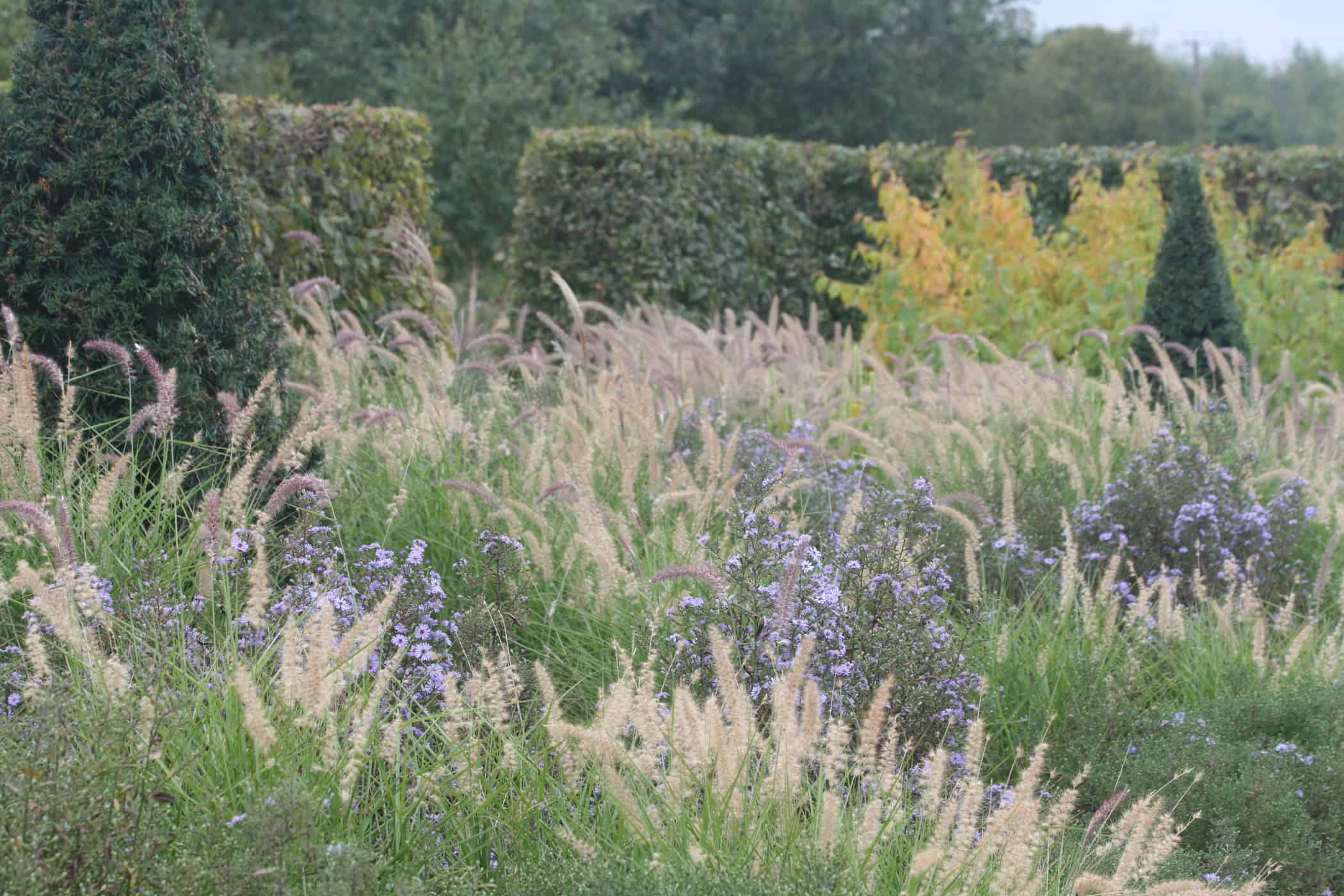 "Since then we have tried to make the Modern Country Garden more fluid to give it more of an identity. Originally, aside from the topiary, the planting was a bit generic and didn't offer anything that would scream personality. Introducing lots more grasses, more architectural plants, focussing and concentrating the colour palette even further have helped carve an identity."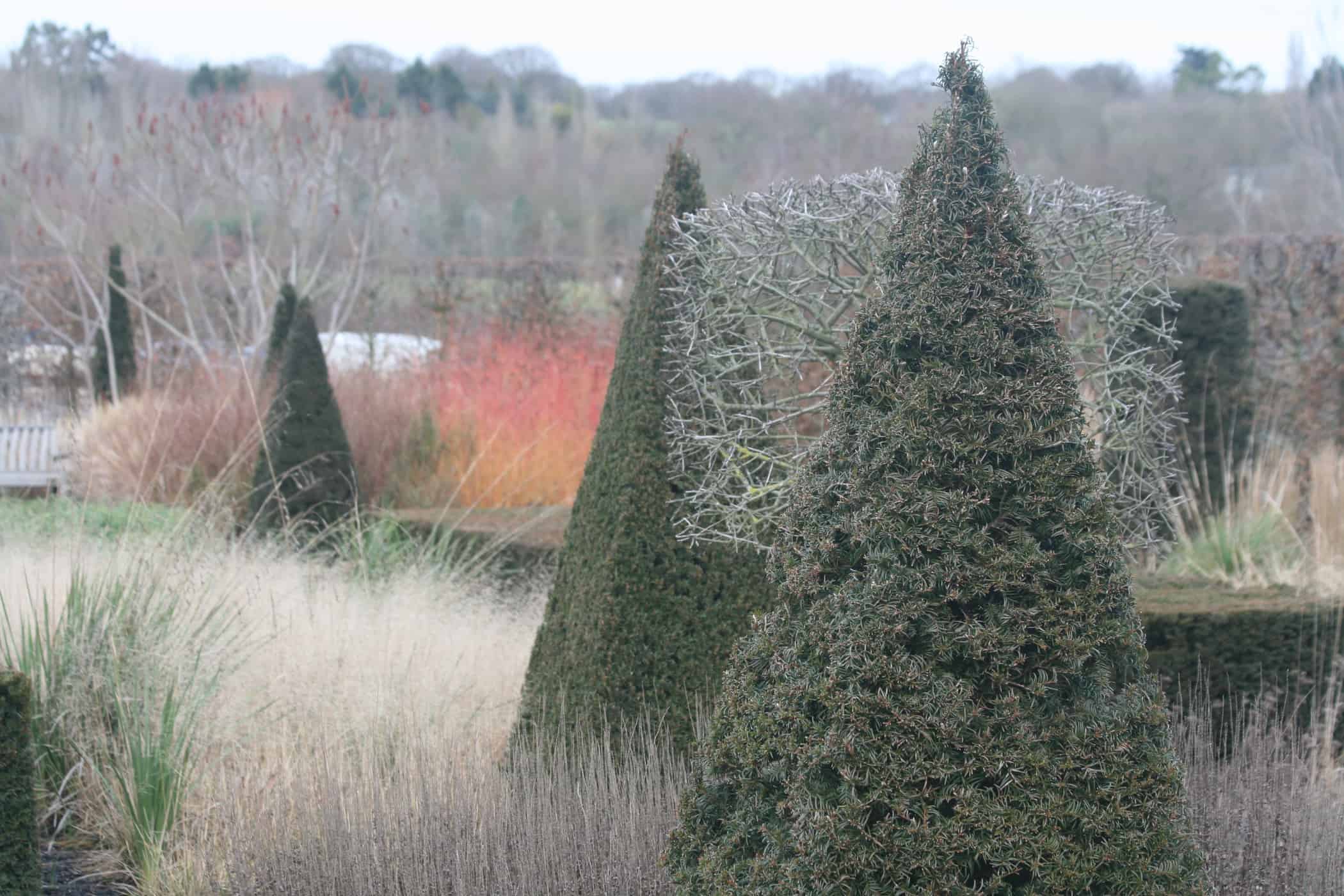 "We have looked to provide more planting combos, many with grasses, to give it an elegance, yet visually crisp appearance. Movement is a component we are focussing on as this provides a perfect counterpoint to the rigidity of the topiary. Cornus are used to add interest in the quiet months as the grasses continue their support act into winter. Bulbs will play more of a role in the future too."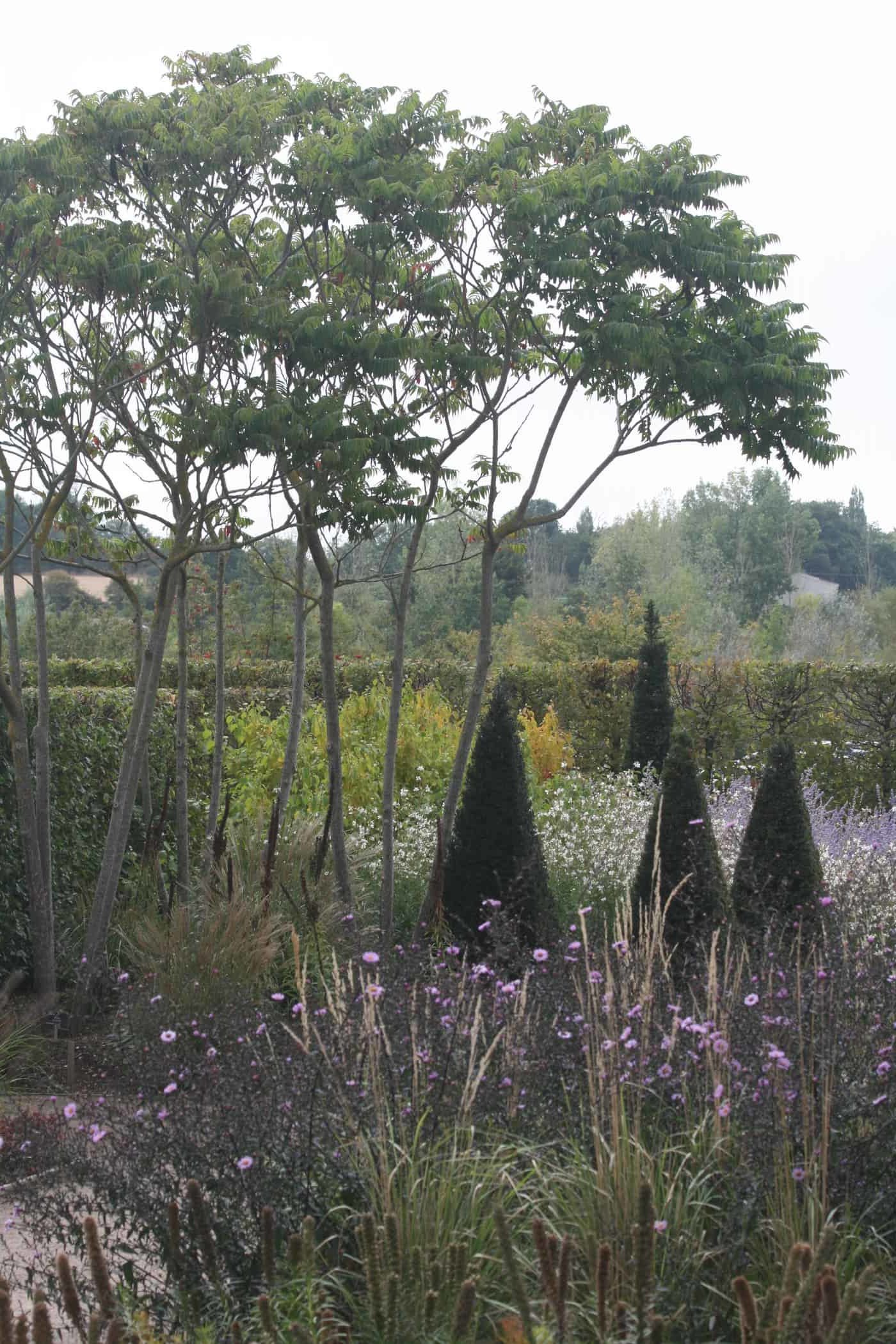 "To try and describe what the name of the garden relates to is quite difficult as it was never really defined in the brief. I have tried to define it myself but I think it's more of an experimental space that embraces clean, designer-like simplicity with new species and cultivars of plants, used in an imaginative way with a focus on form, colour (foliage and floral) and structure. It's a bit cliché but repetition is integral, often using the same plants but with different partners. Grasses as a matrix with other perennials mingled in."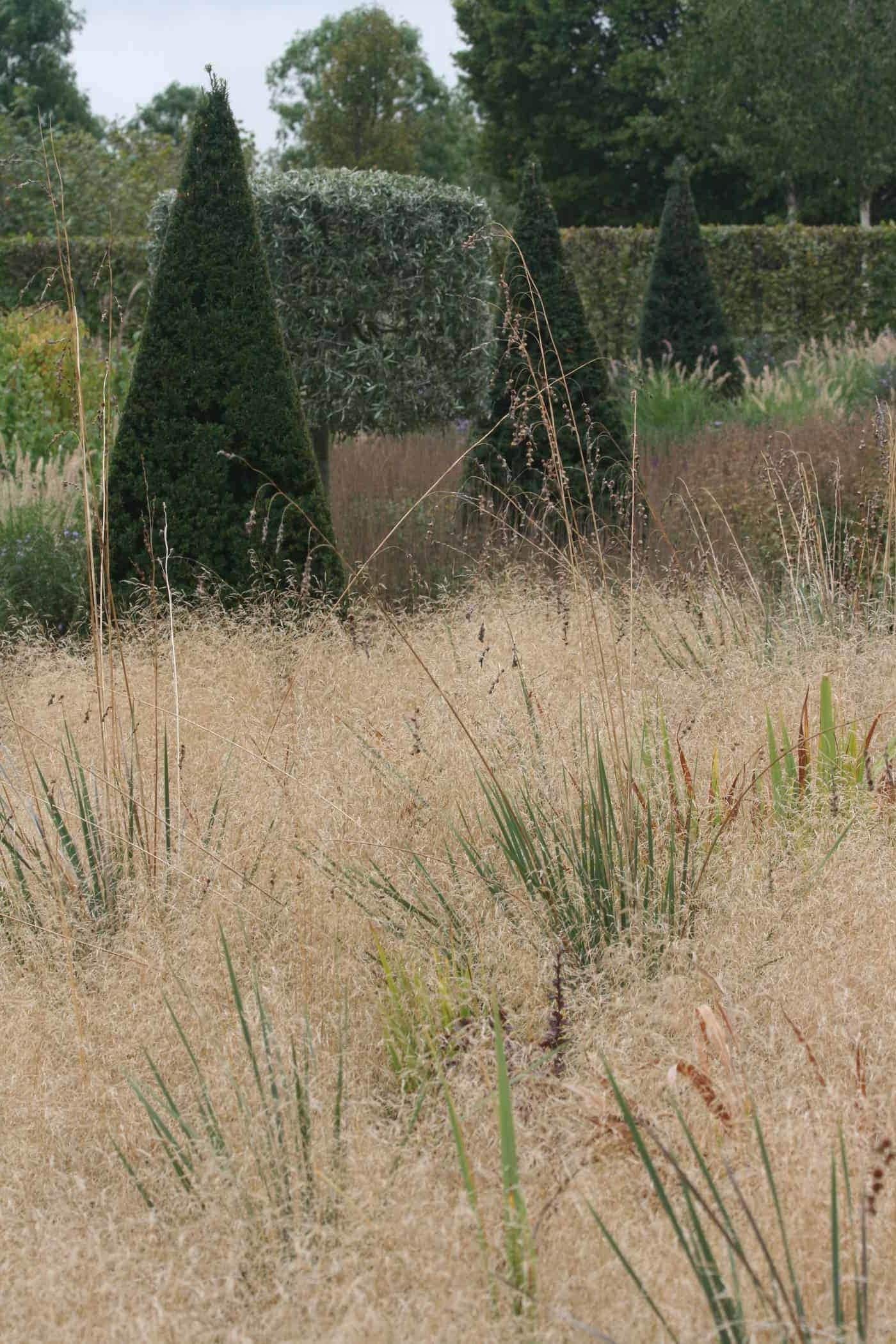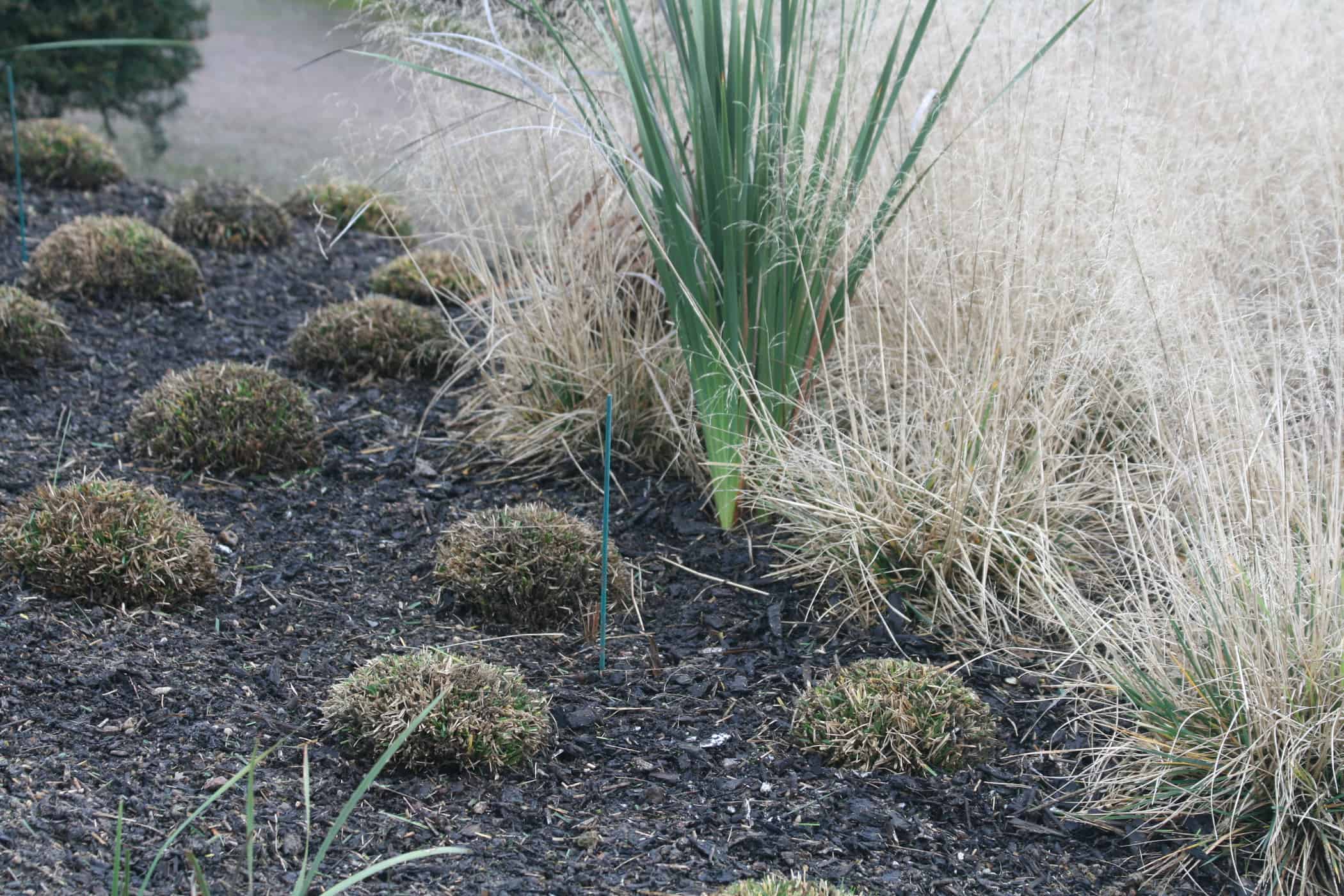 "I guess in a nutshell it's a sort of hybrid between the new perennial movement, traditional renaissance gardening, progressive creative thinking and a pared back, purist focus on the characteristics that make a space, i.e. texture, colour and shape, and the interplay between them and how we can form plant synergies where the sum of all parts is greater than the individual."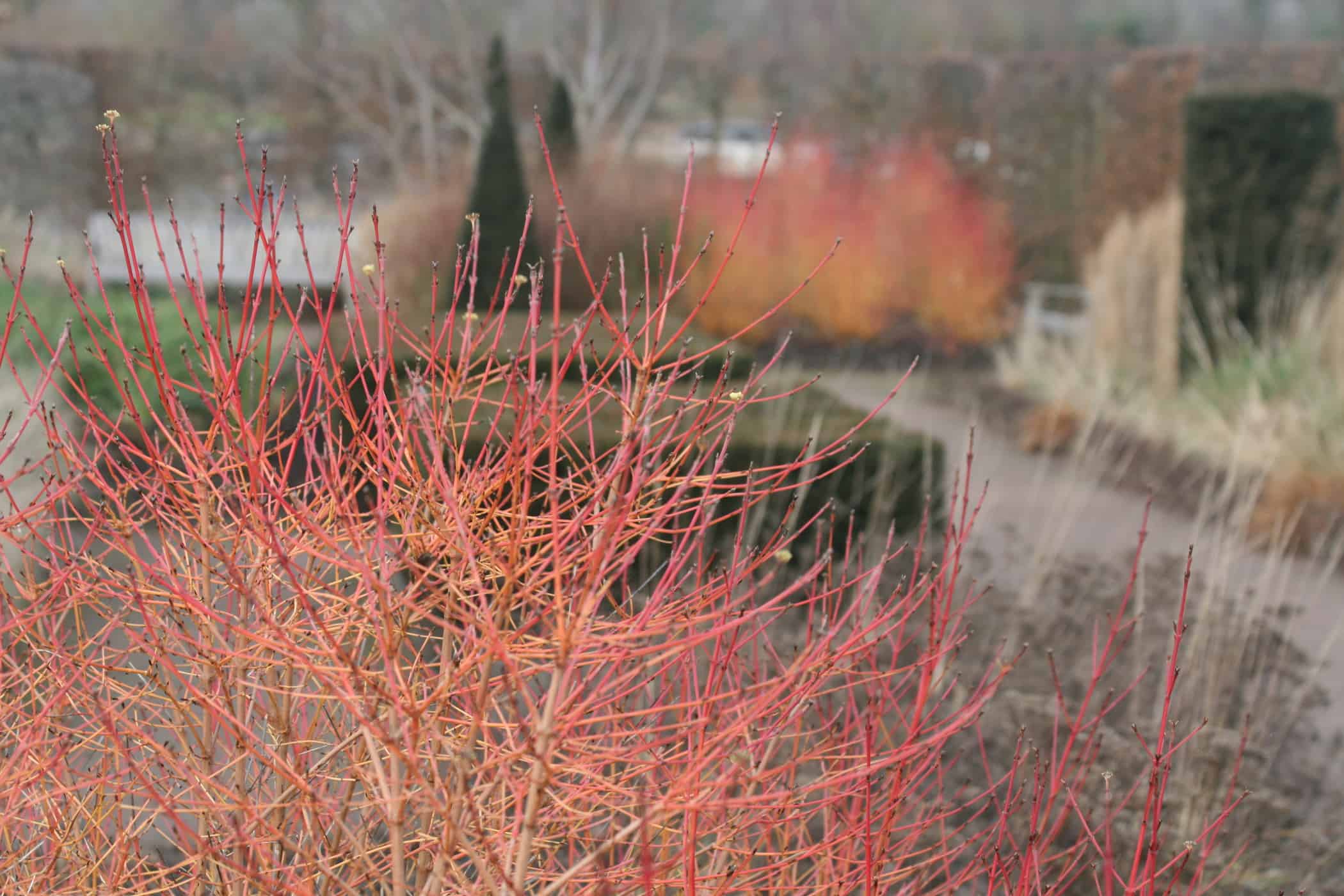 Many thanks to Brendan Arundel for being so generous in sharing his insight into the creation and development of the Modern Country Garden, and the team at RHS Hyde Hall for creating and nurturing such an inspiring and beautiful space.
Photos by Owen Hayman
---

Owen joined the Bestall & Co planting and aftercare team in spring 2019. He is an RHS qualified horticulturist, holding a full Level 3 Diploma in Horticulture, and recently came in the top 3 at the Northern Regional Final of The Young Horticulturist of the Year 2019. After first doing a foundation diploma in Fine Art, he went on to gain a degree and masters in Plant and Soil Science from the University of Sheffield in 2014. Owen worked as a researcher on various field research projects in Alaska, Panama and Borneo. When not away in the field, he became obsessed with visiting gardens and nurseries across the British Isles and the Netherlands, developing his own garden, and then taking on a walled allotment garden as a personal project. He realised his true passion was in horticulture, and so moved away from academia and into the world of specialist plant nurseries and professional gardening.
Owen is now studying the Wisley Diploma, but continues to write articles for us on a monthly basis, and we're delighted to maintain contact with such a passionate and knowledgable plantsman.
All author posts